Whether you don't need a lot of living space or just can't afford it, moving into a studio apartment is a great option. The small flat will be cost-efficient, cozy, and easy to maintain – perfect for your needs.
There will be one problem though – the space will be quite limited and it may be really difficult to fit your life into it. You will have to be very careful when deciding what to bring into your tiny apartment and how to set it up.
Therefore, moving into a small studio apartment may turn out to be a bigger challenge than you thought – you will need to plan things really well in order to ensure a smooth relocation and a comfortable living space.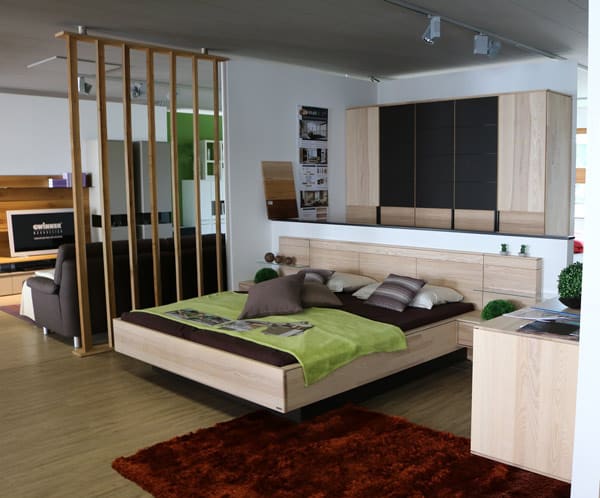 Read on to find out how to move into a studio apartment in a safe and efficient way and how to make the most of the available space.
Choose the right studio apartment for you
The first task on your moving into a studio apartment checklist is to find a suitable place to rent or to buy.
You may want to live in a particular neighborhood, may need specific amenities, or may not be able to afford a monthly rent or mortgage above a certain amount – you need to find a studio apartment that suits all your requirements:
Convenient location – If you have a specific reason to live in a specific area of town (proximity to your workplace, to a certain facility or institution, to particular amenities, to someone special, etc.), you will, of course, look for a studio apartment in that area. Otherwise, you won't need to restrict your search to a specific neighborhood – you'll just have to make sure that the location of the studio works for you;
Affordable rent or mortgage – Money will most likely be an issue, so you'll need to compare the prices and choose a studio apartment that suits your budget;
Good design – Different studios have different designs – and some will be more appropriate for you than others. Be sure to choose a studio with a convenient layout and large windows that will make the small apartment look brighter and more spacious;
Available furnishings – Moving into a furnished apartment will make things much easier, but furnished places will likely be more expensive. Besides, you may want a different kind of furniture and other household items than those available in the studio. Still, it will be convenient if the place includes at least the major appliances, some built-in cabinets and shelves, a closet, etc.;
Vertical space – The more vertical space there is, the better – the small apartment will be able to "breathe" and you will be able to fit more things in it (see below).
Plan the space
Once you've chosen a studio apartment to rent or to buy, you need to measure the space and decide how to set up your future home:
Measure the door and the dimensions of the studio, then measure your furniture and other bulky household items to find out whether they will fit in or not;
Assess the studio layout and consider the location of doors, windows, electric outlets, air conditioning vents, and other features that are difficult or impossible to move;
Decide where to place your furniture and how to arrange your larger items, so your interior design looks good and you have easy access to every single piece.
Pare down your possessions
When moving into a studio, you need to adopt a minimalist lifestyle – there will be no space for excess stuff, so you will have to make do with the absolute essentials.
This means that you won't be able to take all your earthly possessions with you – you will have to declutter and let go of everything you don't really need or love: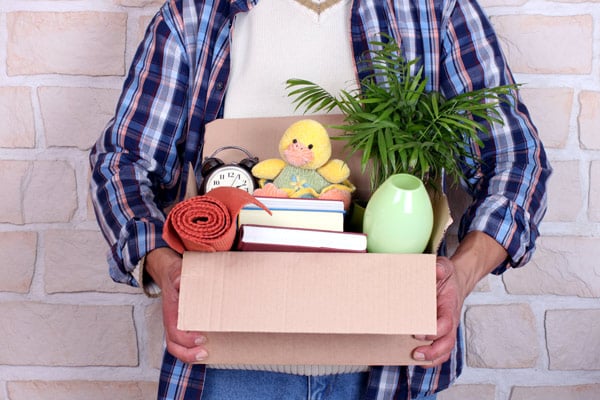 Recycle or throw away damaged and worn-out items;
Sell or donate unneeded items in good condition – duplicate items, outgrown items, rarely used items, items you won't be able to use in your new surroundings, items you don't really like, etc.
See also: How to declutter before moving
If you want to keep some items that you don't have enough room for in your studio apartment, you can put them in storage. Renting a storage unit will cost you, but you will be able to keep the things you're not ready to part with and rotate the items that are currently in your studio (according to season, occasion, etc.).
Related: Storage solutions and services
Organize your move
Having found the right studio apartment to call home and decided what to bring to it, you need to organize the actual move:
Decide whether to hire professional movers or perform a self-move
When moving into a studio, you won't be relocating too many items (as there won't be enough space for too many items in the tiny apartment), so you may be able to move without professional moving help. It will depend on the specific circumstances in your case and your personal preferences.
A self-move may be a good solution if at least two of the following conditions are met:
You're not moving any furniture, appliances, or specialty items;
You're moving short distance;
You have reliable friends who will be able (and willing) to help you move;
There is a lift in the apartment building, so you don't need to take your items up many flights of stairs to your studio apartment.
Otherwise, it will be best to hire professional movers to help you relocate – so you don't risk the safety of your possessions and your and your friends' health.
See also: Benefits of hiring professional movers
If you decide on a DIY-move, see if you'll need to rent a moving truck and if so, be sure to reserve a moving vehicle of the right size ahead of time.
If you decide to use professional moving services, find reliable, experienced movers to work with and book their services as early as possible.
Pack your belongings the right way
There is no doubt that the safety of your items will be among your top priorities when moving to your studio apartment. To reduce the risk of damage to your belongings during the relocation, you need to provide them with the best protection possible:
Get quality packing materials – moving boxes, bubble wrap, packing paper, foam padding, etc.;
Wrap fragile items in packing paper or bubble wrap and pack them in sturdy moving boxes with plenty of cushioning inside;
Pack heavy items in small boxes and lightweight items in large boxes;
Label your boxes well – list their contents and write any necessary handling instructions;
Wrap larger items that don't fit into boxes in moving blankets and plastic wrap;
Disassemble any larger furniture pieces you're taking with you, so you can get them into the tiny apartment safely and easily.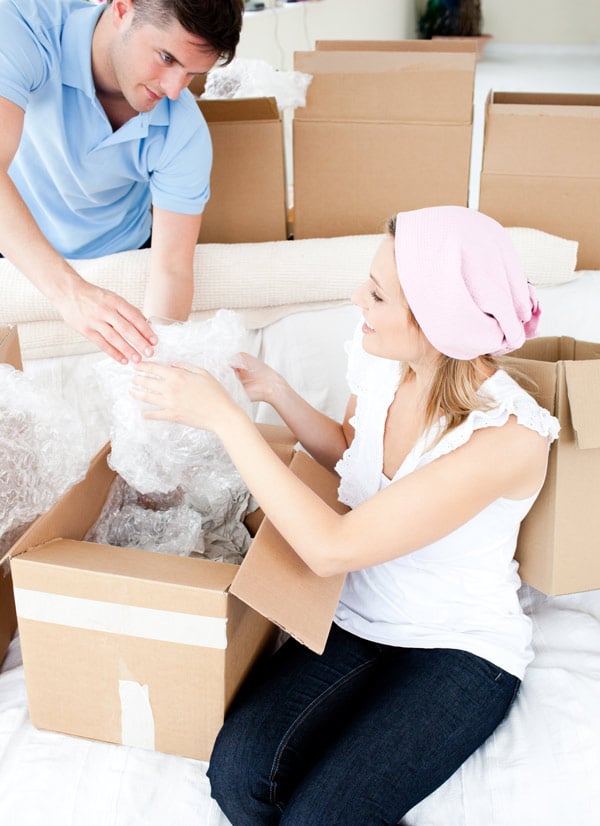 Take care of the paperwork
There is a lot of paperwork you need to deal with when moving house and moving into a studio apartment makes no exception:
Collect and organize personal documents, financial papers, medical records, etc.;
Change your address with the USPS – don't forget to notify people and institutions of your new address;
Ensure a safe and smooth moving day
A safe and smooth moving day equals a successful relocation, so you need to prepare well and do everything possible to prevent mishaps, delays, accidents and other problems on the Big day:
Clear hallways and pathways of obstacles;
Cover the floors with protective materials;
Reserve an elevator (if applicable) and a convenient parking place for the moving truck;
Be fully packed and ready when the movers arrive (if using professional moving services);
Use appropriate moving equipment and safe lifting techniques (if moving by yourself).
Maximize the space in your studio apartment
The best tips for moving into a studio apartment are the ones that will help you maximize the available space:
Use the vertical space – hang items on the walls, set up floor-to-ceiling shelving, install shelves or cabinets over doors and above appliances, put storage boxes on top of furniture, create a sleeping loft, etc.;
Break up the living space into several different areas – use draperies, accordion dividers, or sliding dividers to section off the room; use bookshelves as room partitions; etc.;
Use multi-functional furniture – convertible furniture, expandable furniture, platform beds with drawers, furniture pieces that open up to reveal storage space, etc.;
Make the room look bigger – place mirrors across from windows so that they catch and reflect the light, paint the walls in light colors, etc.;
Keep your life free of clutter and enjoy your cozy and comfortable tiny living space!