You can breathe a sigh of relief the moment you've chosen a professional moving company to help you pack and move your belongings to the new place. Picking a top-rated mover that offers high-quality moving services is never an easy task but you've managed to do it and now you will be able to focus on other equally important things.
You shouldn't relax too much though simply because you've got tons of things to do before your movers arrive. The thing is that you have to make sure you're 100% ready for the pros before they knock on the door on moving day. You have to prepare for movers in the best possible way and depending on how much time you got until the move-out day, you may even need to speed up your preparations to meet the deadline.
Pay close attention to these top 7 things to do before the movers arrive and start working on those must-do tasks as soon as possible.
Purge your home of all useless items
Think about this: does it make any sense to pay to have some of your things packed and moved to the new home only to never ever use them again? It doesn't, does it?
One of the best ways to prepare for movers is to declutter your home and get rid of all the things that 1) you don't need anymore, 2) you have never really liked, and 3) you think that are already too old or too out of fashion or too broken to be worth packing and moving to the new address.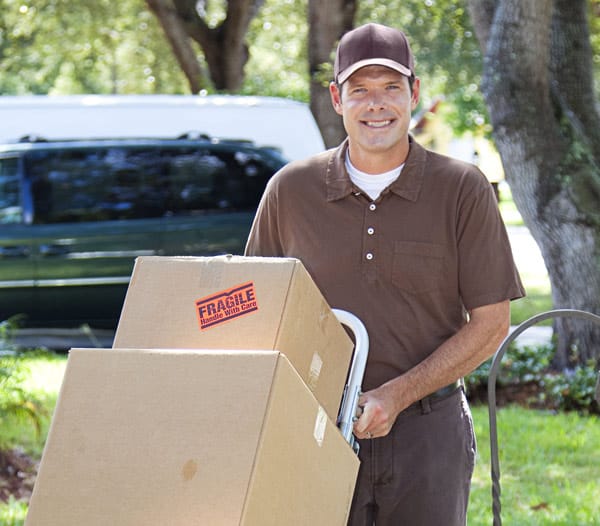 So, go ahead and purge your home of all useless items before your movers arrive. As a general rule, you should be ruthless during the decluttering process simply because you wouldn't want to pay for moving stuff you don't really need.
Go from room to room and identify the things you won't be moving to the new house or apartment for some reason or another. Then, think about the best way to get rid of those unneeded items: 1) you can donate them to various charitable organizations, 2) gift them to friends or family in case they can still serve anybody any good, or 3) throw them away for recycling.
Get rid of any items movers won't move
One of the most important things to do before movers arrive is to dispose of any hazardous items that professional moving companies are forbidden by law to transport due to safety reasons.
What movers won't pack and move for you are items that can either endanger a person's life or the wellbeing of the rest of the stuff inside the moving truck. Items that are not allowed to move include but are not limited to guns and ammunition, chemicals, lighter fluid, matches, acids, oil, antifreeze, pesticides, fertilizers, paint and paint thinners, aerosol cans, fire extinguishers, batteries, liquor, and so on.
As a rule of thumb, your movers won't agree to move any items that are classified as corrosive, explosive, or flammable. Interestingly enough, moving companies are now allowed to transport plants and pets either – again, for the sake of safety.
So, before your movers arrive at your home, you must make sure you've already disposed of any dangerous items in the safest and most environmentally friendly way. When in doubt about how to do it properly, contact your moving company for advice.
Pack up all you can by yourself
If you're not sure what to do before movers come to pack and move your stuff, then here's an idea that should save you a good amount of money in the end – to pack whatever items you can on your own.
Now, if you've requested the extra service of packing from your movers, then the packers that arrive in your place will pack up all smaller items in boxes and protect the larger units such as furniture using appropriate padding materials. However, all of this doesn't mean that you can't pack some of those things by yourself to save valuable time on Moving day.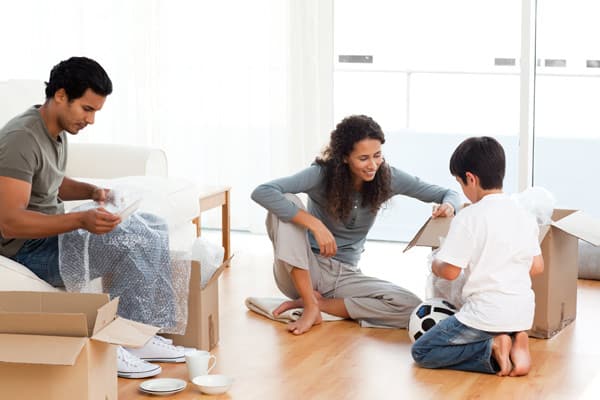 All in all, you shouldn't have too much trouble packing up any types of soft goods that cannot really get broken during transport – clothes, shoes, bedding items, and even stuffed animals (plush toys). Also, do consider packing on your own any small yet valuable collector's items that you own – the very things you wouldn't particularly enjoy being touched and handled by other people.
Prepare essentials boxes
Preparing for movers also means packing up several essentials boxes before the pros make it to your home on the prearranged day and time.
Also known as Open First boxes, essentials boxes will be your survival kits while your regular household items are being transported between the two locations. Needless to say, you won't have access to your thing during that period and that's exactly why you're going to need to have your most essential items with you.
What should your survival boxes contain, you may wonder? The right answer will be strictly individual but the most common items found inside essentials boxes include important medications, toiletries, basic hand tools, basic kitchen items, spare clothes, and so on.
When moving with children, you must prepare an essentials box for each child and pack there the things they will need during the move. The same is true when you're moving across the country with a dog, a cat, or a bird.
Take all necessary safety precautions
Without a doubt, the best way to prepare for movers is to take safety to another level – that is, to take all the required safety steps to ensure no accidents of any sort can occur on moving day itself.
You have to understand early in the process that the day of the move can be dangerous because large and heavy items will be taken out of the place. Basically, you'll have strangers in your own home so safety does become a major concern.
Gather all your family members and explain what each of them has to do to maintain high safety standards during the relocation. If you have young children and pets, you must make sure they stay in a room that's away from the packing and moving action. You surely don't want small feet to be running around the house when serious and dangerous work is being performed.
If possible, ask a person you can trust to look after your young ones while you're busy with whatever needs to be done at that moment in time.
Take plenty of photos
It wouldn't hurt to be extra careful when moving house, would it?
What should you do before movers arrive? The answer might take you by surprise: take tons of photos using your smartphone camera or a standalone digital camera. But why?
Photographs are proof and you want to have plenty of proof that you're leaving the current place in a good condition and that your household items, especially the large furniture pieces and heavy household appliances do not have any pre-existing damage.
Remember to take close-up photos of all valuable items, including antique furniture. Make sure you turn on the automatic date stamp function of your digital camera so that you can prove the date those photographs are taken, if necessary.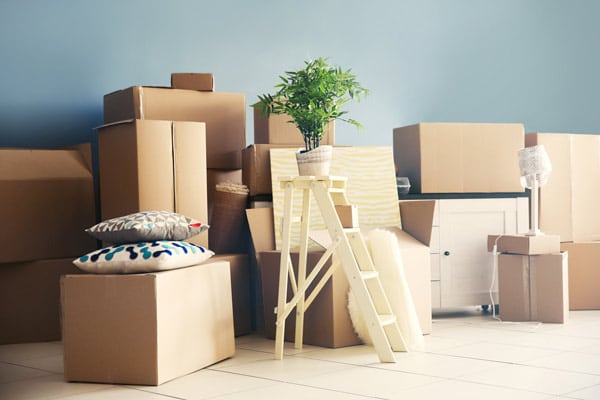 In case of any disputes between you and your moving company (very unlikely if you pick the most reputable and experienced movers in your area), you'd be able to show how your possessions and old place looked like before the pros showed up.
Prepare some money for tips
One of the things you should do to prepare for the arrival of your movers is to get some money ready in case you're happy with the pro's work and you wish to reward their efforts by giving each one a tip.
Now, what you need to understand is that you don't have to tip the packers and movers who come to your home. You're no obligation whatsoever to do it unless you are completely satisfied with their work and they have treated you and your things with respect.
Tipping your movers is just a nice gesture, a good way to show them your gratitude for a job well done. However, if the job is not well done, then no tipping is required.
So, how much should you tip your movers? All in all, it's a personal preference – if you can afford it, you can tip them more but if you're moving on a tight budget, you can always tip them less.
When moving locally, $5 an hour per mover is considered a decent tip for a good job, while $8 an hour per mover is supposed to be a good tip for a great job. When moving long distance, $40 per mover is a satisfactory tip for a good job, and $60 per mover is fine for a great job.