Moving is usually ranked among the most stressful events in life – and if you've ever moved house, you likely agree.
But why is that? Why is moving so stressful?
Considering how draining moving is – physically, emotionally, and financially – and how many things can go wrong during the relocation process, the answer is not hard to guess:
Saying goodbye to close friends and favorite places and leaving one's old life behind is sad and stressful.
Getting out of one's comfort zone and diving into the unknown is frightening and stressful.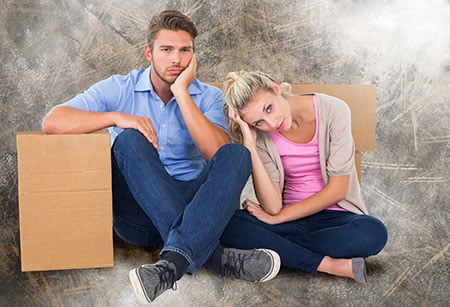 Taking important decisions and dealing with arduous moving preparations is difficult and stressful.
Being pressed for time causes stress. Worrying about moving scams, moving accidents, and moving mistakes causes stress. Spending too much money causes stress.
There are too many stress factors involved in the moving process. So, it's little wonder that moving is so disconcerting and nerve-wracking.
Read on to find out what makes moving so stressful and how to counteract the moving stress:
Financial worries
Moving is expensive and can easily drain your savings if you're not prudent enough. The very idea of spending so much money is already distressing enough. When you add the worry that you may not even be able to cover your moving costs – or may lose all your hard-earned money in the process – the financial stress of moving skyrockets.
There are many things you need to pay for when moving house – new home expenses (rent or mortgage, repairs or renovations, furnishings, utilities, etc.), relocation expenses (packing supplies, movers' charges, insurance, etc.), travel expenses (fuel or tickets, hotel stays, etc.), and various other costs and fees. Besides, there is always a risk that you may make a costly moving mistake or fall victim to moving scams and lose a lot of money as a result. Not to mention that something may go wrong and some (or all) of your belongings may get lost or damaged during the move – which will, of course, spell a financial disaster.
Considering the high cost of moving and all the above-mentioned financial moving risks, you have every reason to be stressed by your upcoming relocation.
To mitigate the financial stress of moving, you need to:
have enough money saved up to comfortably cover your moving costs;
carefully research movers to make sure you're hiring experienced and trustworthy professionals for your relocation;
make a moving budget to keep your finances under control;
plan ahead and think things through to avoid moving mistakes and unnecessary expenses;
take advantage of different ways to cut down moving costs.
Limited time
A ticking clock is a tremendous stressor – it leads to hasty decisions, rash actions, and severe mistakes.
When moving house, you have a firm deadline to meet – everything needs to be ready by moving day. There are, however, a lot of tasks to complete – and the time until the big day may not seem to be enough to complete them all. The deadline will be approaching quickly, time will seem to be ticking away faster than ever, and stress will soar.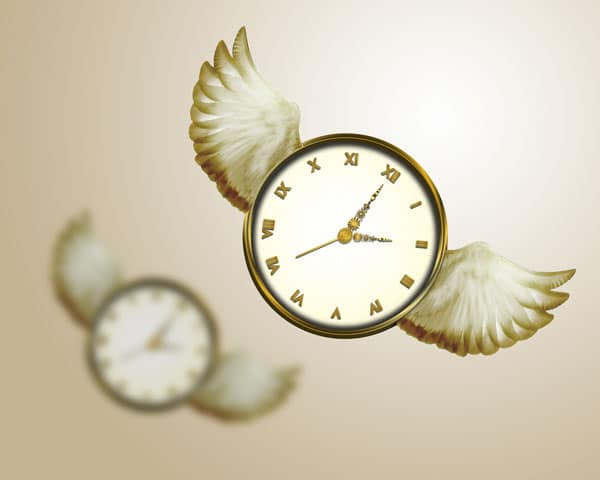 To avoid feeling pressed for time (and avoid the stress it causes), you need to start your moving preparations as early as possible – so you have plenty of time to take care of your moving tasks. It is a good idea to create a personalized moving calendar as well – so you can keep track of your progress and, thus, keep moving stress at bay.
If you need to move on a short notice, however, the above tactics won't work – your best option is to hire a reputable full-service moving company that will take care of your move from start to finish, so you won't need to worry about anything.
Uncertain future
Time and money may be powerful stress factors, but the fear of the unknown is arguably the greatest cause of stress when moving house.
You will be taken out of your comfort zone and will have to brave the unknown – unfamiliar surroundings, unfamiliar people, unpredictable future… You'll need to adapt to a new environment, form new relationships, prove yourself in a new job, and find your place in a new community – quite a daunting prospect. Stress and anxiety are the logical response.
To overcome your moving anxiety, you need to know what to expect and to focus on the positive – research your new area in advance, find out what it has to offer, remind yourself of the numerous opportunities that await you, etc. Get excited about your new life and welcome the chance to build a better future for yourself.
Parting with loved ones
When moving to a new city or state, you're going to leave family and friends behind – and the thought of parting with loved ones will certainly make you feel sad and upset and disheartened.
Saying goodbye to your old home is also quite depressing, as is the idea of not being able to visit your favorite places in town anymore.
All these factors cause great emotional stress but you need to remember that moving away will not put an end to your relationships with your loved ones (you will be able to stay in touch, regardless of the distance), but will give you an opportunity to make new friends and form new social bonds. And you will have new favorite places in your new city soon enough.
Consequential decisions

Making decisions – especially important ones or difficult ones – is another common cause of stress. And when moving house, you will have to make a lot of important and difficult decisions – whether to use professional moving services or perform a self-move, which mover to hire, which of your items to take to your new home, etc. Each decision will have repercussions for the entire relocation process – and even for your new life. So, it's only natural that you will be worried about whether you're making the right decision or not – and will feel justly stressed.
To reduce the risk of making a bad decision – and, therefore, reduce the moving stress – you're advised to carefully research all options, weigh their pros and cons, and think things through really well.
Disrupted lifestyle
When getting ready to move house, your habitual everyday activities will be replaced by hectic moving preparations and exhausting relocation-related tasks – your daily routine will be disrupted, your home will look like a warehouse full of boxes, and you will have no free time – and no energy – for enjoyable activities.
The unwelcome change in your lifestyle, the chaos, the fatigue, the sleep deprivation, and the lack of time to do the things you love will all contribute to the stress of moving.
Hiring professional movers and packers will help – the pros will do all the work for you and will do it all in a day or two, so your lifestyle won't be so drastically disrupted and you won't be so stressed out.
Risk for your items
When moving house, you need to take all your earthly possessions to your new home – and they can easily get lost or damaged during the process. Your items may be broken during loading or unloading (or during the transportation), there may be an accident with the moving truck and the entire shipment (or part of it) may be ruined, rogue movers may disappear with your belongings or hold them hostage for a ransom, etc.
The risk of losing some – or all – of your items during the move is certain to cause you a lot of stress. To get some peace of mind, you need to pack your belongings as safely as possible (or even better – have them packed by experienced packers), find trustworthy movers to take care of your possessions, and get appropriate moving insurance.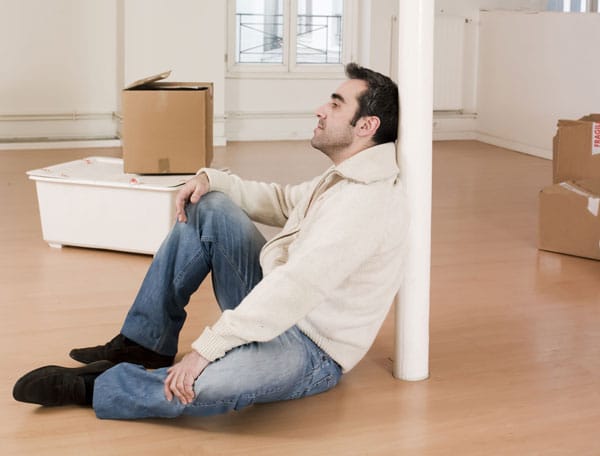 A final piece of advice: However stressful the weeks before your move may be, remember that moving day is the moment when the moving house stress levels will reach their peak. You need to prepare for the big day as well as possible, to stay calm and focused, and to keep your sense of humor in order to surmount the stress and have a smooth moving experience.
Must-read: Moving day mistakes to avoid
So, is moving stressful? Yes, it is, very much so. But can you overcome the stress and ensure a safe and successful relocation? Of course, you can – just follow the expert tips above. Good luck!