Professional Moving Services to Hawaii – Moving to Hawaii the right way
For many people, moving to Hawaii is like moving to paradise – sunny beaches, year-round mild temperatures, great entertainment options, and endless opportunities for all kinds of outdoor activities. And indeed, the Paradise of the Pacific has wonderful nature, perfect weather, and an astounding cultural diversity that make it one of the most interesting and delightful places on Earth.
By the way, you can get your free moving estimate here or go ahead and call us right now at (800) 403-7552. If you are still not sure, simply read our excellent reviews and ratings here.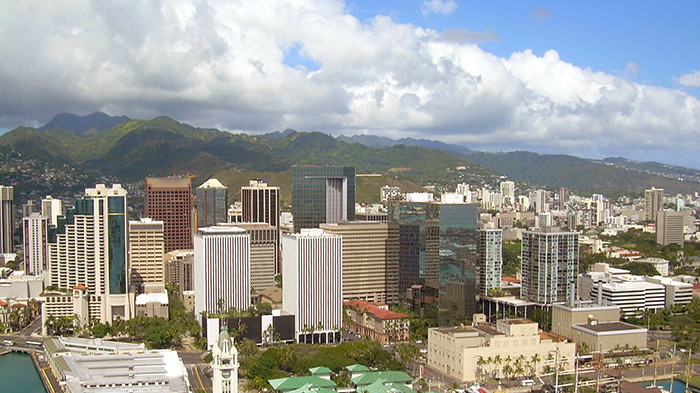 Moving to Hawaii, however, is a greater challenge than you may think – it's a long way from continental U.S. and the relocation process takes plenty of time and careful preparation. For a successful move, you need experienced and trustworthy moving experts to help you organize and perform your relocation in a safe and trouble-free manner.
Experienced & Licensed Relocation Experts
Not all cross-country moving companies do moves to Hawaii though – such a complex, long distance relocation requires specialized equipment, considerable skill and rich experience. Great Nation Moving is among the competent moving companies that have accepted the challenge – we have the right equipment, expert skill, and professional know-how to cope with every move.
Great Nation Moving is a properly licensed and fully insured moving company that offers quality moving and storage services all over the country, including the Hawaii area – Oahu, Maui, the Big Island of Hawaii and the other smaller islands in the archipelago. If you're looking for reliable and affordable Hawaii movers to help you plan and execute your move to the Aloha State, you've come to the right place. At Great Nation Moving, we will provide the perfect solution to your relocation needs:
We use advanced moving techniques and up-to-date equipment, such as specialized loading containers, to relocate your belongings in the safest and most efficient way possible;
Our well-trained and highly experienced staff handle each and every household item with great care and attention to the details;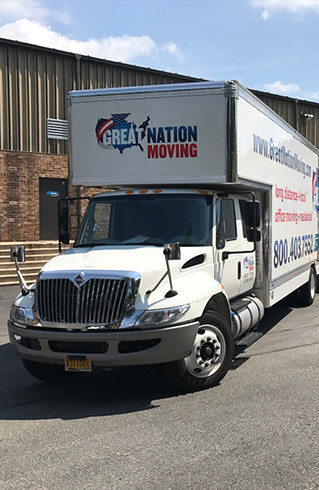 We give you a very accurate price estimate, so that you can plan your finances and rest assured that there will be no hidden costs or extra charges at the last moment. All you need to do is fill in our free moving quote and you'll get a complete and customized calculation of your moving costs;
We guarantee safe and timely delivery and have a proven record of excellent customer service;
We provide great customer support to keep you informed (and ensure your peace of mind) through every phase of the relocation process.
Whether you're moving to Honolulu, Kailua, Hilo, Waipahu or any other city in Hawaii, your move will be in good hands and you will have a smooth and stress-free moving experience.
To make your relocation even easier and more successful, however, you need to be well prepared. There are a few important things to know when moving to Hawaii:
The cost of moving to Hawaii will greatly depend on the number of large and heavy household items you want to ship to the island (long distance moving costs are based on the weight of your shipment). To lower your moving expenses and make your relocation simpler, you need to lighten the load – bring along only items of high practical, sentimental or monetary value and get rid of any unneeded stuff prior to your move. You won't need to take much when moving to Hawaii anyway – the weather is mild all the year round (no need for winter gear) and most homes in Hawaii come fully furnished (so you don't need to take all your heavy furniture); [car container image – to the right of the bullets]
Hawaii has special restrictions on importing pets and plants. If you are moving with your animal friends or want to bring your house plants with you, you need to contact the corresponding Hawaii authorities at least 4 months prior to the move and follow their guidelines and instructions very strictly;
If you are shipping a car to Hawaii from the mainland keep in mind that it requires the use of a special car container and may take up to 3 weeks;
Make sure you have enough money to cover all your post relocation expenses during the first several months of your new life in Hawaii (keep in mind that life in the Paradise of the Pacific is very expensive – the cost of living is among the highest in the United States, housing is very expensive, and job opportunities are not abundant).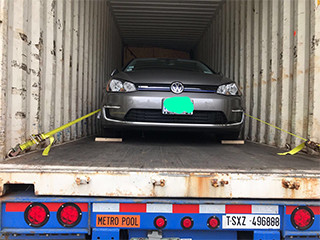 If you're planning to move to Hawaii and looking for a reliable Hawaii moving company to help you perform a smooth and trouble-free relocation, do not hesitate to contact us right away! Our moving experts will provide you with plenty of important information and useful tips about how to best prepare for your upcoming relocation and will do a great job moving you to the island of your dreams!