Moving From Chicago to Maryland
If you are searching for a reliable Chicago moving company to help you handle your interstate move to Maryland, you can stop your search, right now. Get in touch with the leader in the relocation business – Great Nation Moving. With all of that experience behind us, we know that selecting a moving company from the thousands out there is no easy task. Unless you pick the right moving company, the entire process is fraught with problems – delays, damages of precious items, etc.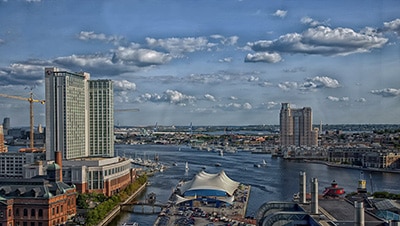 Every member of our team is dedicated to providing each customer with the best moving experience possible—from the initial contact with the mover all the way through the move process until the last box of dishes is unpacked. Check out our rates and make sure for yourself. At Great Nation Moving, we place a great deal of importance on customer satisfaction. In the unlikelihood that a claim does occur, our professionals do everything in their power to resolve the claim quickly and efficiently.
Chicago – Maryland Long Distance Moving Company
Our movers work hard day and night to offer the best interstate moving experience you could ever find out there. Take advantage of our pristine packing and unpacking services or opt for do-it-yourself packing. We work hard to understand your needs before we start the move. That is the reason why our Illinois movers' rates are practically unbeatable. No matter what level of service your move requires, your belongings will be handled professionally and in the most effective manner possible.
Main Routes
We will help you move from Chicago to any given point in Maryland – Chicago to Baltimore, Chicago to Annapolis, Chicago to Rockville, Chicago to Columbia, MD, Chicago to Gaithersburg etc. Great Nation Moving is one of the best and most experienced interstate relocation companies, working between Chicago and Maryland.