The #1 Interstate Mover From New York, NY to Philadelphia, PA
If you are searching for a professional moving company to help you with your upcoming relocation from New York to Philadelphia, you are at the right place and at the right time. We provide our customers with a broad range of moving services and we can handle your relocation at any time.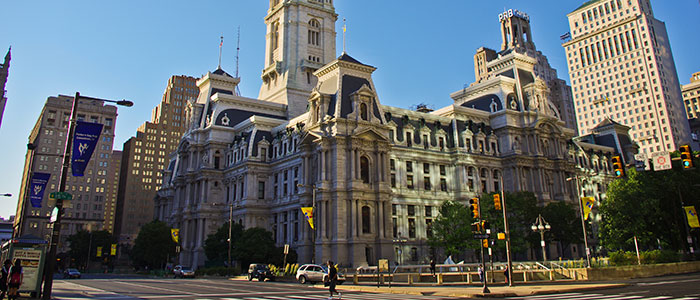 Great Nation Moving is a leading company and a standout option among the competition on the entire East Coast. With our dedicated NYC to Philly relocation team, you know that nothing is left to chance, and every task of your moving process will be done correctly. So, don't waste any more of your valuable time and get a free moving quote from us.
Honestly, there is nothing that can surprise us. In our rich experience, we have moved practically every kind of item you can think of. We will keep on doing this because our mission is to help people move their lives forward.
Moving from New York City to Philly
Philadelphia is an astounding city. It is the social, cultural, and monetary center of the state of Pennsylvania. It is a place with an extraordinary history and an even brighter future.
Philly is less than a hundred miles away from the "Big Apple" (a widely used nickname for New York City). The city offers every conceivable advantage of the modern city lifestyle combined with a rich history and stunning architecture.

If you are coming from NYC, Philadelphia may seem a far smaller place at first. The reality is that there are many activities you can do and many sights you can see there that soon you will begin to look all starry eyed at it.
The Philadelphia city area is divided into 12 vast sections. Each and every one of those sections has its own one-of-a-kind vibe. Here is a list of those sections:
Center City
Lower North Philadelphia
Germantown-Chestnut Hill
South Philadelphia
Upper North Philadelphia
Bridesburg-Kensington-Port Richmond
Southwest Philadelphia
Olney-Oak Lane
Near Northeast Philadelphia
West Philadelphia
Roxborough-Manayunk
Far Northeast Philadelphia
You probably prefer to invest your energy into more important stuff such as getting to know your new city and not stressing out over things of your moving process such as packing, lifting, and transporting your furniture.
If that is the case, just give us a call at (800) 403-7552 and we will take care of everything. We, at Great Nation Moving, will deal with every single detail regarding your interstate move from NYC to Philadelphia.

NYC to Philly Moving Routes
We are a completely authorized and insured relocation company. Our mission is to leave the stress out of your life. We are the experts in interstate moving from the routes:
Manhattan – Philadelphia
Bronx – Philadelphia
Brooklyn – Philadelphia
Staten Island – Philadelphia
Different types of moving services
Our moving company doesn't only provide long-distance relocation services from NYC to Philly. We have many other high-quality moving services you can choose from. Here is a list of all of them:
As you can see, we can cover all of your moving needs. So, if you are moving from New York to Philadelphia, get a free moving quote from us and our experienced moving team will handle your entire relocation process.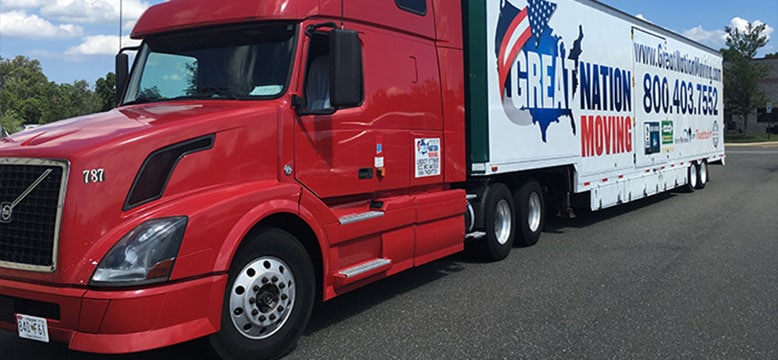 What makes Great Nation Moving a standout option among the fierce competition?
We handle each relocation as fast and efficiently as possible – your household goods will be moved to your new place in the blink of an eye.

We have been working the New York to Philly route for so long, that our dedicated crew can deal with your move blindfolded (don't worry, they are not going to do that for real).
We offer the full range of moving services, so you don't have to worry about a thing – from the start of the estimating process till the moment your goods are transported safely to your new place. We take care of everything.
We offer the most affordable rates in the entire region. You are getting high-quality moving services at an affordable price.

We care about the possessions of our customers. You will receive all of your items in the same conditions as they were in your old home.