Vehicle storage units for rent
What difference does it make if your car is left outside in the open or if it is properly stored at a safe rental vehicle storage unit? Well we all know that the most frequent long-term causes of damages to your vehicle when it is left unattended can come simply from the elements. If you are not going to be driving for a certain period of time or if you have to move  to another city you should consider using our car storage service. The protection will not be only against the effects of bad weather, but also against theft, corrosion and other unexpected mishaps.
By the way, you can get your free moving estimate here or go ahead and call us right now at (800) 403-7552. If you are still not sure, simply read our excellent reviews and ratings here.
The greatest benefit of storing your ride in a specialized facility is that you will save money from repairs and the overall condition and looks will be better preserved with less need for cleaning and maintenance procedures. You won't need to worry about the automobile and can concentrate on business or other more important parts of your life. We offer the service for SUVs, vans, trucks, family passenger cars and other means of transportation.
To safely store your vehicle in Washington DC, Maryland, Virginia or anywhere else in the US please call us at (800) 403-7552.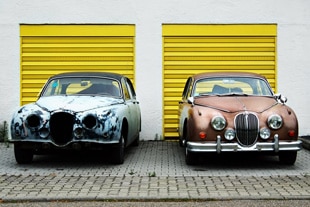 What are the different vehicle storage solutions?
Outdoor parking lots – cheapest but yet least efficient in providing long term protection. Portable structures like sheds, tents or capsule bubbles are an option in this case, but offer very limited insulation against temperature changes.
Covered by roof parking spaces – better for limiting the effects of direct sunlight to the paint and various parts made of rubber.
Indoor car storage units – specially built facilities that are best for providing the maximum conservation possible. To be even more space efficient racks and ramps are used.
Call us at (800) 403-7552 and we will provide you with a storage quote.
What are the prices for car storage?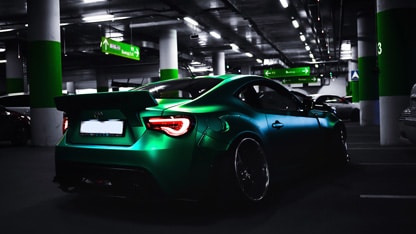 Usually the costs that you can expect to incur depend greatly on the type of storage and the length of the period. Normally you may get charged anywhere from $40-$50 per month and up to around $400-$500 per month. If you have a classic car or an exotic sports car and consider the value of the car that you will preserve this is a really small price to pay.
The various extra options that you would receive and the size of the space will contribute to the price. For example where a climate-controlled environment is provided for all types of storage, constant CCTV or security staff guards it would make the monthly fees higher. Also in our location the stored property has the full value coverage insurance while in storage.
To do list when storing a vehicle for long periods
You are advised to perform some preparation activities in advance. These can include the following:
Filling the tank to leave no room for condensation of humidity from the air.
Covering the top of the car surface and windows with protective materials.
Charging the battery or removing it from the car if you expect that longer times before the next starting of the engine.
Disable the parking brake because its mechanism can get stuck in a position that is locking the wheels.
Ask us for any support if you don't have the time to do this yourself. Call now at (800) 403-7552.
In order to keep your car in top condition we can do the following for you:
Charge the battery before you try to start the engine.
Check the tire pressure and inflate the tires if necessary.
Check the rubber parts like hoses, tires and windshield wipers for any cracks and deterioration of the material.
Check the level of the oil and coolant and braking fluids.
Change the oil if your car stayed parked for more than a year.
Check that the brakes are working properly while driving slowly.
We can arrange for an extra service so that all of these can be done in advance. Your wheels will be waiting for you – ready to go. Give us a call at (800) 403-7552.