Your Responsible Virginia Movers
Looking for affordable and reliable Virginia  professional movers? You are certainly at the right place, then. Great Nation Moving is one of Virginia's most trusted companies in the relocation business but our ambition is to be the best in the country. That is why we continue to exceed our customers' expectations, offering a full range of moving services. Contact us now for a smooth and a hassle-free relocation experience. You can't find the quality of service that we offer in other local moving companies.
By the way, you can get your free moving estimate here or go ahead and call us right now at (800) 403-7552. If you are still not sure, simply read our excellent reviews and ratings here.

You may ask yourself is that even possible? A moving company, offering world-class relocation services and keeping them affordable. Yes, it is, and Great Nation Moving has been the living proof for the last 12 years. Our extremely well trained and highly motivated staff will take care of every single step of your move. That's why we are full service movers.
Every member of our Virginia moving team has more than 4 years of experience in the moving and storage business. And experience is a big deal, trust us. It is the most important reason for choosing Great Nation Moving for your Virginia move – we do everything faster and more efficiently than our competitors. We are one of the best moving companies in Northern Virginia. Leave your move to us and don't ever again ask yourself the question "How can i find movers near me?".
With the best movers nothing is left to chance. To every little detail, we will make sure that your move will be completely stress-free and satisfying. We will even provide you will all the packing supplies for your move if necessary. Get a moving estimate and start your moving process.
Great Nation Moving has hundreds of successful jobs in cities like: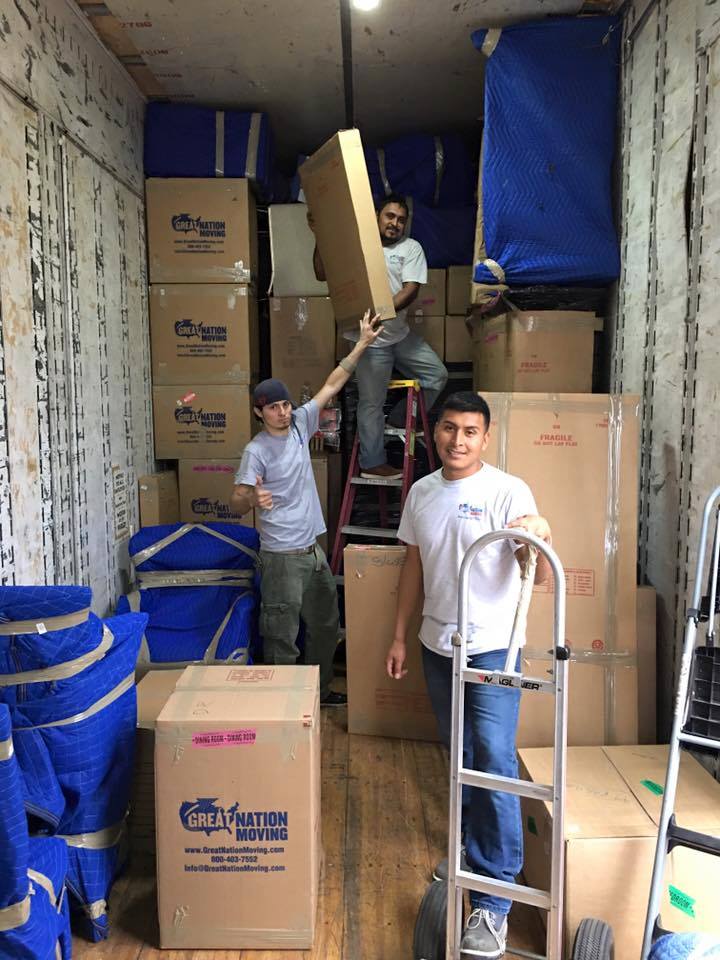 Our Virginia moving services begin with the planning of your move and packing of your belongings. There are three options of packing for your Virginia Move: full-service packing, partial packing and self-pack. Services offered include loading, unloading, disassembly and reassembly (large furniture), free blanket wrapping of wooden, metal, and plastic furniture. The above price also includes tolls, and taxes and basic liability insurance of $0.60 per pound, per item. All of the expenses will be calculated with our moving cost estimator.
When looking for affordable movers, search for moving and storage companies because you might need a place to store your items before they are delivered to you. Overnight storage is available when needed for all Virginia Moving Services. A personal assistant is available at all stages of your move to oversee that everything is being handled properly.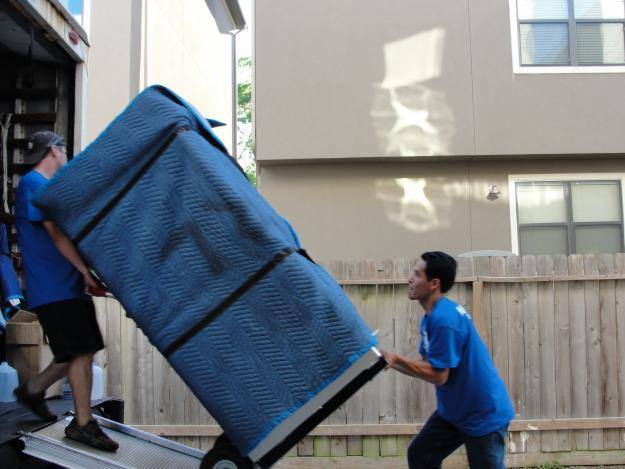 At Great Nation Van Lines, our goal is to give you the fastest, easiest and most reliable move possible on a reasonable price too. We can offer to you same day moving service, pickup and delivery at no extra cost and this is something that we are very proud of.
Your search for Virginia long distance moving companies ends with us – we will provide you with the most affordable moving rates for a great final Virginia moving cost. You are planning an out of state moving from/to Virginia – give us a call or fill in the Free moving quote form!