Philadelphia to New York Movers
Moving from Philadelphia to New York and searching for a dependable and trustworthy company? You are lucky to have landed on our site, then. Great Nation Moving is a completely licensed and secured relocation firm with more than 10 years of experience and a large number of happy clients from everywhere throughout the United States. We get ready for each and every move to be sure that everything goes according to plan.
By the way, you can get your free moving estimate here or go ahead and call us right now at (800) 403-7552. If you are still not sure, simply read our excellent reviews and ratings here.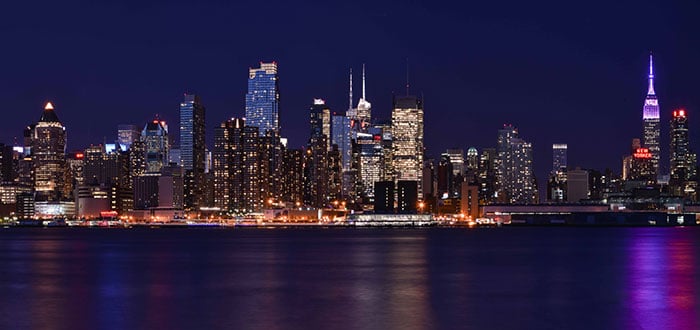 Full Range Relocation Services by Great Nation Moving
You are close to the moment when you will start calling NYC – the biggest city in the United States and probably the most exciting city in the world – your home. Despite the fact that the "Big Apple" is only a hundred miles away from Philadelphia, it definitely feels like another world.
The unique energy of New York can leave you speechless – things are happening around you all the time, without a break. After all we are talking about the "City That Never Sleeps". Just have in mind that every good thing comes with a price. The average cost of living in NYC is the highest in the United States.
Just take as much time as necessary and embrace the positive change in your life while we take care of the whole move from A to Z.
We Make Things Happen
What is our secret? Just careful planning, a lot of hard work, commitment to quality, eye for the detail and true care for our customers and their belongings. It is as simple as that.
Philly to NYC Moving Routes
Our company has been working these routes for ages and we know them like the back of our hands. We will transport your furniture and household goods to your new residence in the Five Boroughs: Philly to Manhattan, Philly to Brooklyn, Philly to Queens, Philly to the Bronx and Philly to Staten Island.
Our customer feedback
I moved in November. I can't say enough good things about this company. Very thorough. I would highly recommend them. They estimated six hours and it was six on the dot. I would use them again in a heartbeat.Darlene
Great Nation did an excellent job with my move. They were timely, efficient, communicative, and quick to answer any questions I had. The cost was exactly as quoted, with no hidden fees, and the competitors couldn't match it. Highly recommended!Isabelle
Why Choose Us?
We work faster, more effective and productive than the other movers.
We are striving for perfection. This means that we use only the best possible equipment and constantly upgrade our gear.
We respect you and your possessions – we have reached the conclusion that this is the strategy that can bring success to our company and lead us to the top.
You get the most reasonable price possible for the full package of moving services.
The percentage of the moves where we deliver the goods within a day is more than 90%.