Qualified Piano Movers – the Right Choice for Your Musical Instrument
Moving a bulky and heavy item such as a piano is not an easy task. This difficult process requires not only a strong moving team but also proper equipment.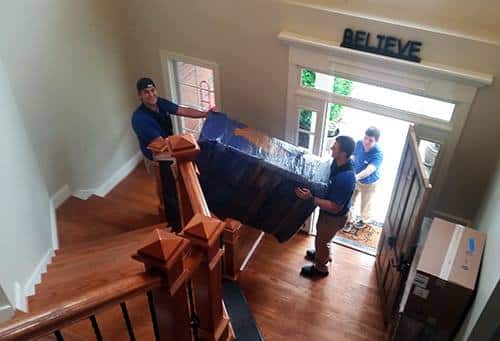 One wrong step could be disastrous – either the people that are moving the musical instrument can get injured or the piano might get damaged. So, don't take any unnecessary risks and hire professional piano movers for this task.
This way you will be 100 % sure that your favorite musical instrument will be relocated safely into your new home and you won't get hurt. So, don't waste any more time and get a free moving quote now.
Long-distance piano movers
If you are doing an interstate move and you don't know what to do with your piano, you are in the right place. We at Great Nation Moving have the proper tools and know all of the needed techniques to relocate your piano safely to your new home.
We are an experienced piano moving company and we have helped hundreds of people with the relocation of their beloved musical instruments. Make the same choice as them by getting a free price estimate and leaving this challenging task to us.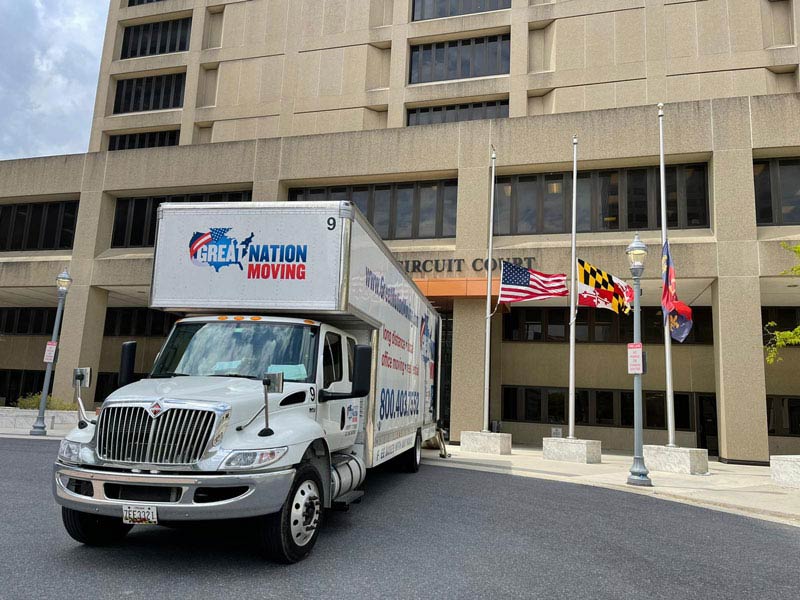 Short distance piano moving company
Whether you are moving your musical instrument to the next room or in a different house, it is still a very heavy and bulky item and this task should not be taken lightly. Don't attempt moving it on its metal casters.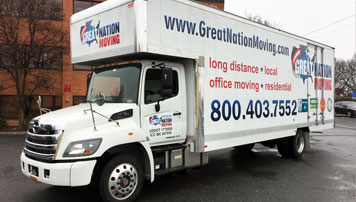 You will risk damaging or even breaking your entire piano. Even with small moves, the risks are still big, so go through the more secured route and call a reputable piano moving company. This way you are going to have a stress free and safe relocation of your musical instrument.
How much does it cost to move a piano?
There are many factors that may affect the overall cost of moving your piano. Here is a list of the main ones:
The distance from your old home to your new one.

The type of your piano.

The obstacles that the movers have to go through – for example, if the piano has to be carried through a big staircase, this might cost you extra.

The size and weight of your piano.
For a more accurate price estimate call us at (800) 403-7552 and we will arrange all of the details regarding the relocation of your musical instrument.
Frequently asked questions from our customers
Here are two of the questions we get asked a lot from our customers. We try to provide you with all of the information that you might need before the actual relocation of your piano and save you the time of searching for it yourself.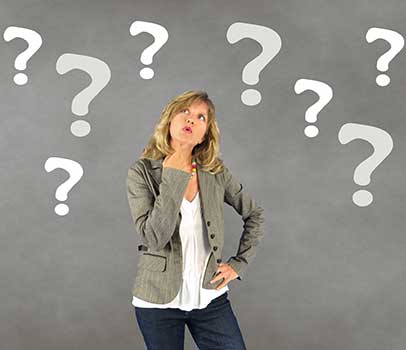 Can regular movers relocate a piano?
Moving a piano requires special techniques and instruments which most movers don't have. This bulky item needs exceptional attention if you want to relocate it safely. So, if you want a successful relocation of your musical instrument, hire a professional piano mover.
Can you move a piano by yourself?
Moving a piano by yourself is not a very good idea because of its weight and size. You will either injure yourself and your helpers or damage the musical instrument. Find a reliable piano moving company and leave this difficult task to them.
How to move a piano by yourself
If you decide to go on the harder route and move your piano by yourself, then you should carefully follow the advice that we are going to give you. It is a step by step process which will guide you to a successful piano relocation.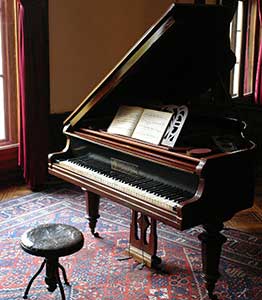 Step 1: Find out what is the type of your piano
There are three major kinds of pianos:
Electric (Digital) pianos – this type is the lightest one. It weighs around with a full-size mechanical keyboard, amp, and speakers. Only one of your trustworthy friends will be enough in order to move this musical instrument.
Upright (Vertical) pianos – there are four different types of vertical pianos:
Spinet pianos – below 40 inches tall, the width is around 60 inches and the weight is about 200-300 pounds;
Console pianos – from 40 to 43 inches is the height range and the weight is around 200-300 pounds;
Studio pianos – their height is from 45 to 48 inches and the weight can reach 400 pounds;
Classic full-size upright pianos – the height can be from 47 to 60 inches with a weight of about 900 pounds.
Grand pianos – there are five different types of grand pianos: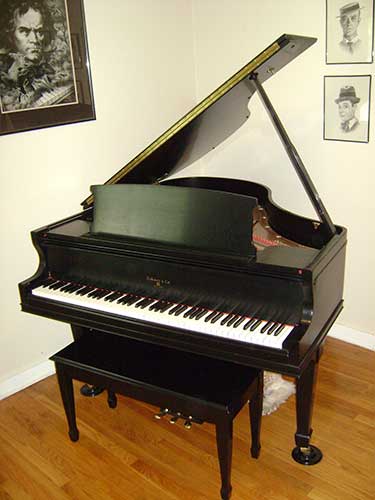 Petite grand pianos – the weight is under 500 pounds with a height range from 48 to 59 inches;
Baby grand pianos – the height is from 59 to 66 inches and the weight can reach 600 pounds;
Medium grand pianos – with a weight of about 600 pounds and a height of 67 to 76 inches;
Ballroom grand pianos – the weight is around 750 pounds and the height is from 77 to 89 inches;
Concert grand pianos – the height range is from 90 to over 108 inches and the weight can be more than 1,000 pounds.
When you find out the exact type of your piano, you are going to know its size and weight. Also, how many people would be needed to move it – there is a big difference between moving an electric piano and a grand piano. This step is very important, so don't neglect it.
Step 2: Gather the necessary moving tools and packing supplies
Here are all of the required packing materials and moving equipment that you are going to need in order to execute a safe move of your piano.
R A 4-wheel moving dolly or a piano skid board
R High-quality work gloves
R A moving truck
R Moving blankets
Step 3: Recruit a few of your trustworthy friends
Even if you have to relocate a small piano such as a spinet piano, you are still going to need the help of at least 3 of your loyal friends. Bigger pianos require even more manpower, so if you want to move a concert grand piano, the bare minimum of people that are required is 6.
Step 4: Prepare the musical instrument for moving
Close the lid of the piano and lock it if it is possible (if there is no lock, wrap it with a stretch wrap). After that, cover the entire piano in moving blankets. The final step is to remove the metal casters from the bottom of the piano.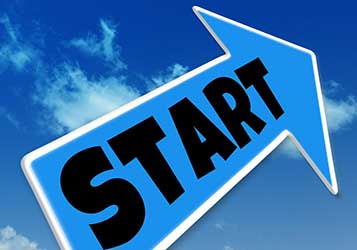 Step 5: Begin the piano moving process
Be very careful when you start moving this heavy musical instrument. Each step must be taken with caution. Make sure you have cleared the entire route from the room with your piano to the moving truck.
If this entire moving process seems too complicated or you just don't want to risk damaging your beloved musical instrument, fill our quote form, and get a free price estimate.
Different types of moving services
We provide a large variety of high-quality moving services and can handle every type of relocation. You can choose the ones that best suit your moving needs. Here is a list of all of our other moving services.
Here you can learn more about all of our high-quality moving services.​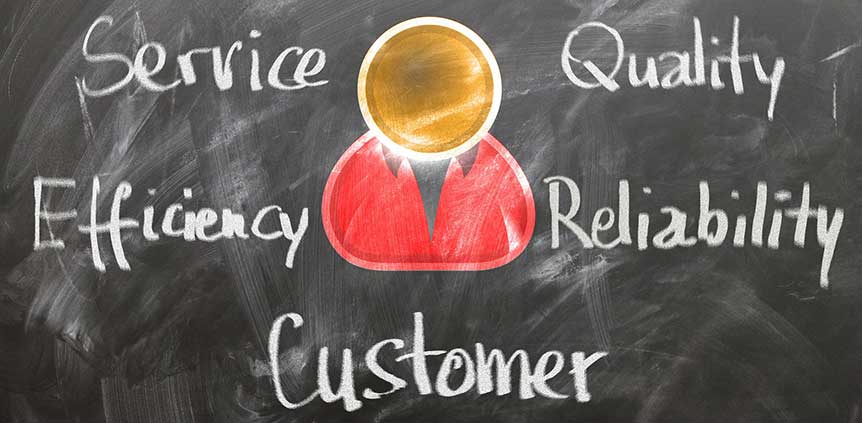 Locations in which you can use our piano moving services
Our moving company operates in 13 different states and in over 50 cities. If you want to hire Great Nation Moving as your reputable piano mover, all you need to do is give us a quick call at (800) 403-7552 and we will handle everything else regarding your relocation. Here is a list of all of the states in which you can see our busy moving trucks.