Reputable Norfolk Movers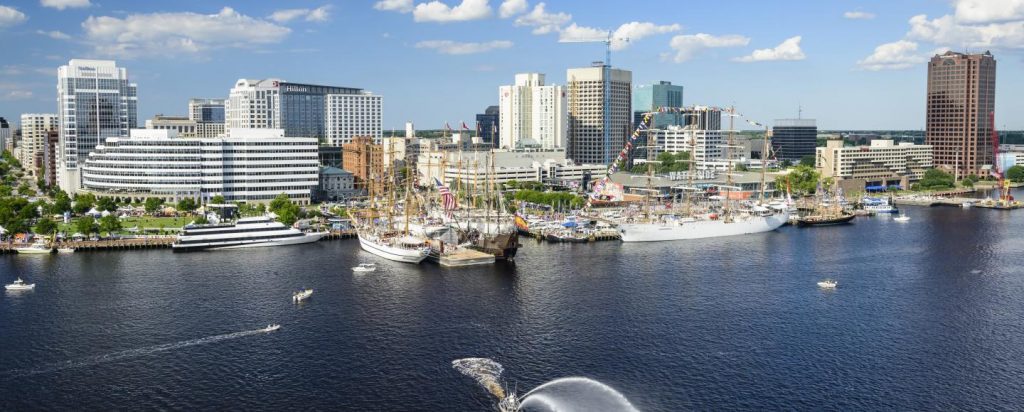 Moving is such a stressful and arduous process that the mere thought of it may be enough to ruin your excitement about starting a new life in a new place. Yet, you must not let that happen – there is a simple solution to all your moving-related worries. All you need to do is call Great Nation Moving – we'll take care of your move from start to finish so you can focus on preparing for your new life and overcoming the emotional challenges of a house move.
By the way, you can get your free moving estimate here or go ahead and call us right now at (800) 403-7552. If you are still not sure, simply read our excellent reviews and ratings here.
As trusted Virginia movers, we handle every relocation with utmost care and professionalism. Our licensed, bonded, and insured company has an excellent track record and a 5-star rating on some of the most trusted customer review platforms on the web – HomeAdvisor, Google Reviews, MyMovingReviews, and Thumbtack. With our core values of integrity, trust, and respect and first-class moving services, we have earned BBB accreditation and recognition from the American Moving and Storage Association as a qualified and trustworthy local and long-distance moving company.
So, if you're planning a move to or from Norfolk, VA, or to a new home in the area, Great Nation Moving is the company for you – our expert moving solutions will guarantee your worry-free relocation experience and will ensure your smooth transition to your new life.
Trustworthy Local Movers in Norfolk, VA
Whether you're moving to a new house or apartment in the Norfolk area, Great Nation Moving can help you get settled into your new home with ease. Our experienced moving crews can handle everything, from fine china to heavy furniture, and cope with any relocation challenge – be it steep stairs or time limits. We'll protect your property on moving day, keep your possessions safe during transit, and deliver them quickly to your new home. Our skillful, friendly Norfolk movers can even lend you a hand with packing and unpacking to free up your time so you can focus on other important aspects of the relocation process.
Give us a call at (800)403-7552 to get started on your local move in Norfolk, VA!
Reputable Long-Distance Moving Company in Norfolk, VA
Even if your move takes you several states away, you can count on Great Nation Moving to get you there. As one of the most reputable long-distance moving companies in Norfolk, VA, we'll take good care of your intrastate move:
Our customizable moving plans can perfectly fit your relocation needs and requirements;
Our highly-trained, experienced movers have the expert know-how to provide any long-distance moving services you may need to ensure a smooth and successful relocation;
Our modern, fully equipped moving trucks allow us to transport any and all items safely to their destination;
Our effective customer support will help alleviate any moving-related concerns you may have and will ensure your peace of mind.
When you trust Great Nation Moving with your long-distance move to or from Norfolk, VA, we'll not only develop the best moving strategy for you, but will also provide you with an accurate estimate of your moving costs, so that you don't need to worry about the financial aspect of your move either – just fill in our free moving quote to see how affordable our rates are and make a successful first step on the way to your new life.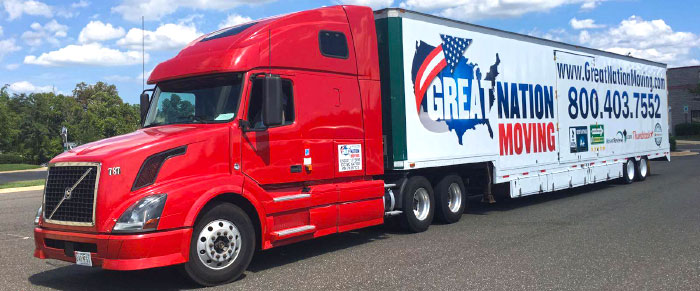 Experienced Office Movers in Norfolk, VA
With many years of experience in office moves and corporate relocations, Great Nation Moving is your best bet when planning a business move in Norfolk, VA. Our seasoned, knowledgeable office movers will handle your sensitive equipment and important documents with utmost care and attention and will complete your relocation in the safest, fastest, and most efficient way possible.
At Great Nation Moving, we understand how business works and will go above and beyond to ensure that you can seamlessly continue business operations after the move. Call us at (800)403-7552 to book our expert commercial moving services and rest assured that your office move in Norfolk, VA, will stay on schedule and on budget.
Packing and Unpacking Services in Norfolk, VA
There is no doubt that packing is the most laborious and time-consuming task to be taken care of when preparing for a house move. Great Nation Moving can take the hassle of packing out of your hands and save you plenty of time, effort, and headaches. Even more importantly, when you trust us with your packing needs, you can rest assured in the safety of your items – our skillful Norfolk movers and packers use the highest quality packing materials and most efficient packing techniques to provide maximum protection to your items during transit.
Whether you don't have enough time to pack or unpack all your belongings, don't have the appropriate packing materials, or don't feel confident packing some of your most delicate and valuable possessions, you can count on Great Nation Moving for professional assistance. We offer:
Full packing services
Partials packing services and packing of specialty items
Custom crating services
Unpacking services and empty box removal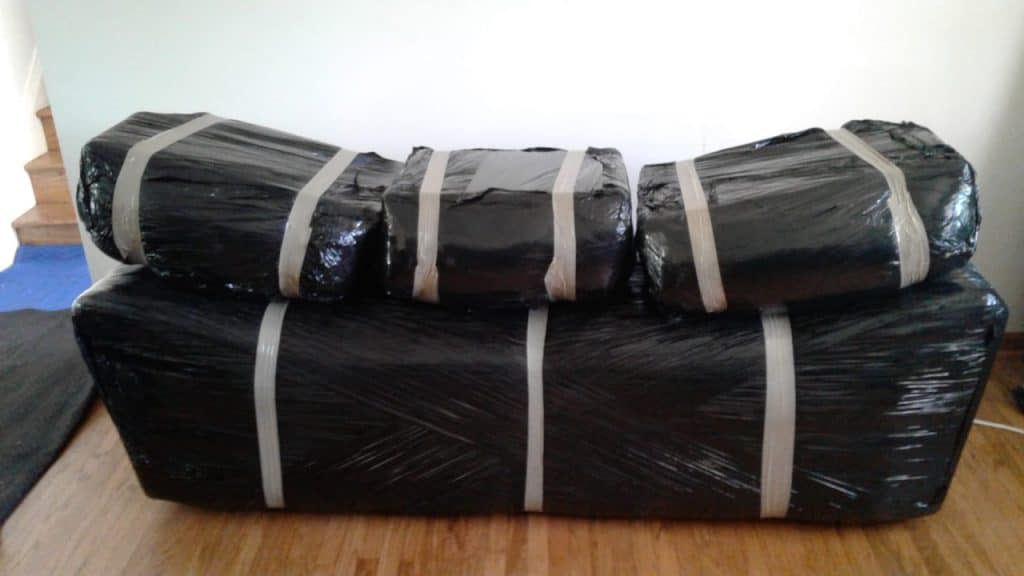 Call us at (800) 403-7552 to get more information about our packing and unpacking services in Norfolk, VA, and discuss your specific packing needs with our experts.

Secure Storage Services in Norfolk, VA
If you need to store your items for a while, Great Nation Moving has got you covered once again – we have secure storage facilities and offer flexible storage options to suit any need. We will keep your belongings safe and sound in one of our modern, climate controlled warehouses for as little or as long as you need. You can rest assured that even your most delicate and sensitive items will remain in perfect condition during storage as our specialized facilities provide optimal temperature, humidity, and ventilation and excellent protection from dust, dirt, moisture, pests, and accidents.
You can find us at (800) 403-7552 for more information about our short-term storage units, long-term storage options, and special items storage solutions in Norfolk, VA.
Reliable Last-Minute Movers in Norfolk, VA
As one of the most dependable Norfolk moving companies, Great Nation Moving offers emergency moving services as well – even with a last-minute notice, we'll perform your relocation in a safe and efficient manner and at an affordable price. Our last-minute movers will arrive at your home, pack and load your belongings, and depart with your shipment before you know it.
Call us at (800)403-7552 for our last-minute moving services in Norfolk, VA, whenever you find yourself in an emergency moving situation.
Top-Rated Car Movers in Norfolk, VA
If you want to move your car to or from Norfolk, VA, Great Nation Moving is here for you – our vehicle transportation services come at affordable prices and convenient terms. We have special offers for customers who combine their household and car moves, ensure safe transportation and quick delivery, and tailor our services to meet everyone's specific car shipping needs.
Just fill out our free instant moving quote to book our dependable car shipping services in Norfolk, VA, and ensure the safety of your vehicle during your relocation adventure.
Trusted Piano Movers in Norfolk, VA
Whether it's an upright piano or a baby grand piano, your exquisite musical instrument is likely one of your most prized possessions. It is also one of your most easily damaged and most difficult-to-move belongings. Still, you have nothing to worry about – Great Nation Moving can get your piano safely to your new home. You can trust our trained and knowledgeable piano movers to handle your musical instrument with care and attention and keep it intact and unscathed during the moving process. There is a reason why our piano moving services in Norfolk, VA, are preferred above all the rest.
Fill in our online moving quote to see how affordable our piano moving services are and get some of the stress and hassle out of your move.
With Great Nation Moving, you can rest assured that your relocation is in the hands of one of the best movers in Norfolk, VA. Good luck!