New York to Philadelphia Movers
Just in case you are searching for a professional company to help you with your upcoming relocation from New York to Philadelphia, you are at the right place, at the right time (even though with our broad range of services, every time is the right time for a move). Great Nation Moving is the company – leader of the pack, a standout option among the competition in the entire East Coast. With our dedicated NYC-to-Philly relocation team, you know that nothing is left to chance. Honestly, nothing can actually surprise us because in our rich experience, we have moved practically everything. What's more, we will keep on doing this – because that's our mission – helping you move your life forward.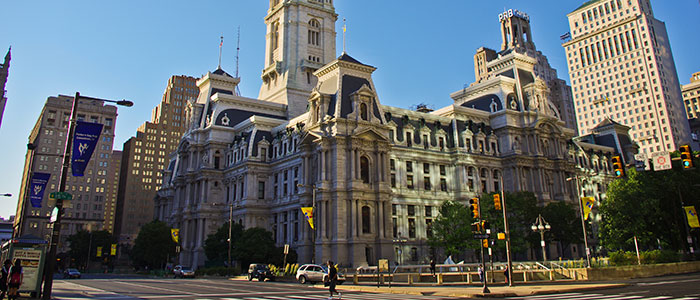 Reliable Interstate Relocation Services
Philadelphia is an astounding city – it is the social, cultural and monetary center of Pennsylvania; a place with an extraordinary history and even better future – less than a hundred miles far from the "Big Apple". Philly offers every conceivable advantage of the contemporary city lifestyle consolidated with rich history and stunning architecture.
If you are coming from NYC, Philly may seem a far smaller place at first, but in reality, there is such a great amount of things to see and to do there that soon you will begin to look all starry eyed at it. The Philadelphia city area is divided into seven vast segments. Each and every one of these sections has its focal points and its own one of a kind vibe.

You probably prefer to invest your time and energy into more important stuff – like getting to know your new city, over stressing about packing, lifting and transporting your furniture. If that is the case, we're on it! Just get in touch with Great Nation Moving and we will deal with every single detail of your move from NYC to Philadelphia.
NYC to Philly Moving Routes
We are a completely authorized and insured relocation company and our mission is to leave the stress out of your life. We are the experts in interstate moving from the routes: Manhattan – Philadelphia, Brooklyn – Philadelphia, Queens – Philadelphia, Bronx – Philadelphia, Staten Island – Philadelphia.
What makes Great Nation Moving a standout option among the fierce competition?
We take care of every job fast and stress-free – your household goods will be moved to your new place in the blink of an eye.
We have been working the New York to Philly route for so long, that our dedicated crew can deal with your move blindfolded (don't worry, they are not going to do that for real).
We offer the full range of moving services so you don't have to worry about a thing. From the start of the estimating process till the moment your goods are transported safely to your new place, we've got you covered.
We offer the most affordable rates in the region.
We work fast, proficiently and with care for our customers and their possessions.