Interstate Movers
Your Trusted Interstate Movers
Great Nation Moving is a fully licensed, bonded and insured relocation company, aiming for the top. What does it mean? It is simple – we want to be the best interstate movers in the United States. It is certainly a hard task but we are not far off. Our flawless reputation is built through hard work, dedication and a constant strive for perfection. All you have to do is sit back and enjoy the smoothest possible moving experience.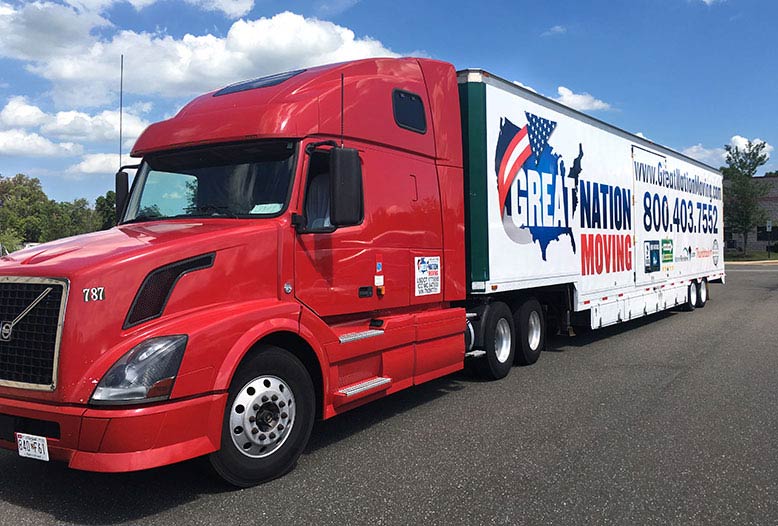 Our experienced moving crew is ready to help you with your long distance relocation. We provide moving services in multiple states. At Great Nation Moving, we are experts in all kinds of interstate moves, regardless the distance. Call us now at (800) 403-7552 and check for yourself why Great Nation Moving is the right choice when it comes to interstate moves. A relocation industry specialist will guide you step by step through the entire operation. You will receive more information about our moving techniques, the equipment available for your move and of course about our completely transparent pricing.
Our professional long-distance movers provide the very best delivery and care
Great Nation Moving is a Local & Long-Distance moving company with extensive resources. Regardless of where you're moving to and from, we are here to assist you with our trained professional staff. Great nation Moving will always provide excellent moving services wherever you need to go.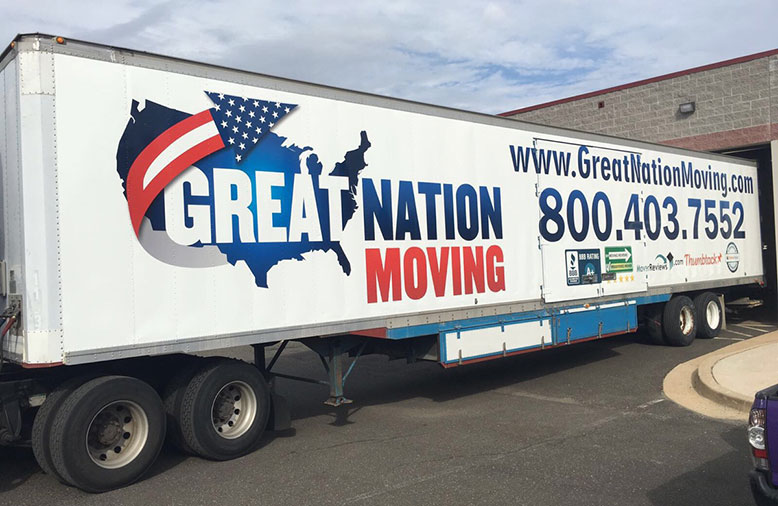 Relax. We are here for you
Moving our customers fast but safe is extremely important to us. We care for your belongings so you can be sure that they are in safe hands through the entire moving process. Why stress yourself out when you can let the professionals take care of your state-to-state move? If you need interstate movers in California or other moving services in California or anywhere else, you should know that this could be a very exhausting, stressing and let's be honest, quite challenging procedure. With the help of professional interstate moving company, such as Great Nation Moving, you will be able to save time, money and to enjoy the more important things in life.
Long Distance Moving with Speed and Accuracy
Our large fleet of moving trucks is always ready, well-serviced, and ready to move. You won't have to worry about our ability to provide the services you need exactly when you need them. We have the means to accommodate several customers at all times without delay or hiccup.
Last-minute long-distance moves are welcomed at no additional charge. With weekly shuttles to and from every major city in the country, your next relocation will never be too far away. The swift and convenient nature of our long-distance moving services makes it easy to facilitate a hassle-free moving experience.
Expert Interstate Movers for Exceptional Service
Our Local or Long-Distance moving company has certified packing experts ensure your belongings are always safely packed and stowed away. Our long-distance movers are some of the best in the industry and come highly recommended by previous customers.
Here are just a few of the advantages of relocating with Great Nation Moving long distance moving team: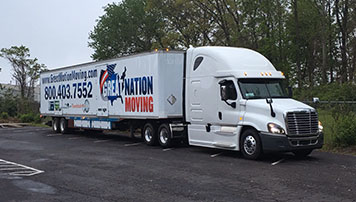 Swift deliveries available seven days a week.
Specialty services like piano, fine arts, gym equipment, safes, and antique moving.
Accurate inventory of all items being moved for your personal reference.
 Individually wrapping each and every item for the safety of your possessions.
All furniture is wrapped with padding for protection
Disassembly and Reassembly with placement at both locations to set your mind at ease.
You Can Feel Confident About Our Dependable Long-Distance Moving Service
As you research long distance movers, there are several things to look for:
Ask the company if they do in-home estimates. An estimator can come to your home and provides a free estimate for the cost of the move. In addition, our moving quotes and pricing are calculated by the weight / Cubic Feet.
Be sure that the company has the proper registrations for moving long distance. Unlike local movers, the company must have DOT and FMCSA authorization to transport goods across state lines. The company must be licensed, bonded and insured to protect you, your home, your belongings and the workers on the job. Great Nation Moving keeps all required federal, state and local registrations, permits and licenses current. We provide you with information required by law that states your rights and responsibilities for interstate moves. Our crews are in uniform as they work, and our trucks display our company name.
Ask for references. Be sure to call them. Check with the local Better Business Bureau to see how the company is rated. The BBB publishes customer complaints, reviews and dispute resolutions. Great Nation Moving is in good standing with local BBBs throughout the U.S.
After you make your choice, get a written contract that states the terms of the move. This prevents an unethical company from adding charges or altering terms. With Great Nation Moving, there are no additional charges or hidden fees