Moving involves a lot of hard choices and important decisions – and one of the very first (and most crucial) decisions you need to take when planning your move is whether to hire professional movers or perform a self-move.
Both options have their pros and cons, but the benefits of using professional moving services are far more numerous and much more significant than the advantages of DIY-moving – and the drawbacks of hiring movers are very few (mainly the higher cost).
You may save some money if you move on your own, but you're likely to lose a lot of time and waste a lot of nerves in the process – not to mention the high risk of personal injuries, property damage, and damage to your items.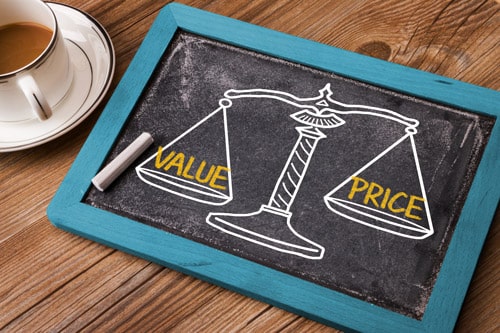 Using professional moving assistance, on the other hand, will guarantee you a safe and smooth relocation experience – the experts will do all the work for you, will take good care of your items, and will deliver them to your new home intact and unscathed. The extra cost will be well worth it.
Read on to find out the benefits of hiring professional movers, so you make an informed decision about your next move or contact with us right now at (800) 403-7552 and we will be happy to assist you.
Safety
Professional movers have extensive training and rich experience – they know how to safely handle each and every item in a home, how to prevent property damage, and how to avoid personal injuries. What's more, the experts have specialized moving equipment and professional moving and packing supplies that help them ensure maximum safety during the move:
1) Professional movers will ensure the safety of your items.
The experts will:
Handle household items and personal belongings with care and expertise;
Use quality packing supplies that provide excellent protection to the packed items;
Use the most appropriate packing techniques for different kinds of items;
Use advanced moving equipment that allows them to safely maneuver household items in and out of a home;
Know how to safely load and unload each item and how to properly secure it in the moving truck;
Transport household items in specialized moving trucks that are properly equipped for the job;
Know how to drive a large moving truck safely and efficiently.
2) Professional movers will ensure the safety of your property.
You can trust the movers to:
Use protective materials to protect the floors, walls, doors, and stairs in the home during the move;
Use dollies, moving straps, furniture sliders, and other specialized moving equipment that helps them take items in and out of a home without causing any damage to the property;
Pad household items, so they don't cause damage to the property if they're accidentally dropped or bumped against something;
Work carefully to avoid accidental damages.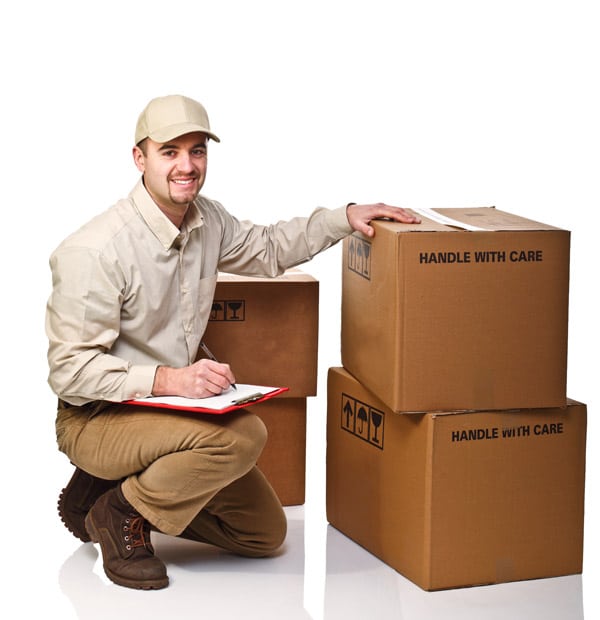 3) Professional movers will ensure personal safety.
They will:
Do all the work on moving day, so you (and your family, and your friends) don't risk getting hurt in the process;
Use appropriate lifting and carrying techniques that allow them to avoid personal injuries during the move.
Ensuring the safety of your move is the greatest advantage of hiring professional movers – your items will be safe and sound in the hands of the professionals and the risk of property damage and personal injuries will be reduced to a minimum.
Convenience
Using professional moving services will save you a lot of time, effort, and hassle – the pros will do all the work for you (or as much of it as you want them to), so you can take care of other important things (your family, your job, the required paperwork, saying goodbye to your old life, planning the trip to your new home, etc.):
It will be easier to plan your move – once you've booked the services of a professional moving company and scheduled your move, you won't need to worry about the logistics anymore – the movers will organize everything (you won't need to rent or buy any moving equipment, arrange for help on moving day, plan the route for the moving truck, etc.);
You won't need to spend countless hours packing your belongings and won't be exhausted from the laborious packing process (if you have requested packing services or opted for a full-service move);
You will be able to take advantage of any accessorial services you may need (furniture disassembly and reassembly, custom crating, hoisting services, shuttle services, etc.);
You won't need to lift a finger on moving day;
You won't need to deal with driving a large moving truck – and won't spend days on the road in the event of a long-distance move.
Your movers will take care of it all – from start to finish.
Making your move easier comes second (right after ensuring safety) in the list of reasons to hire professional movers.
Efficiency
Professional movers know their job – they work with enviable speed, complete every task in the fastest and most effective way possible, maximize the space in the packing boxes and in the moving truck, and achieve utmost efficiency:
The experts can pack up an entire home in several hours;
They know how to properly pack a box and how to save space in the packing containers;
The experienced professionals know how to make large and awkwardly-shaped pieces fit through the doors, how to safely take heavy items up or down stairs, how to maneuver in tight spaces and around sharp corners, etc.;
The pros can pack a moving truck to its maximum capacity and secure the items in it so they don't shift around or topple over during transit.
Your movers will streamline the process, will complete your move in a safe and efficient manner, and will deliver your items to your new home intact and unscathed – and that's what the end goal, isn't it?
All you need to do is fill our price estimator and we will give you a free moving quote. We will help you make your first important step to your new life as stress-free as possible and at an affordable price with no hidden costs or taxes.
The pros of hiring movers, however, are not limited to the quality of their services – there are other good reasons to hire a moving company, as well: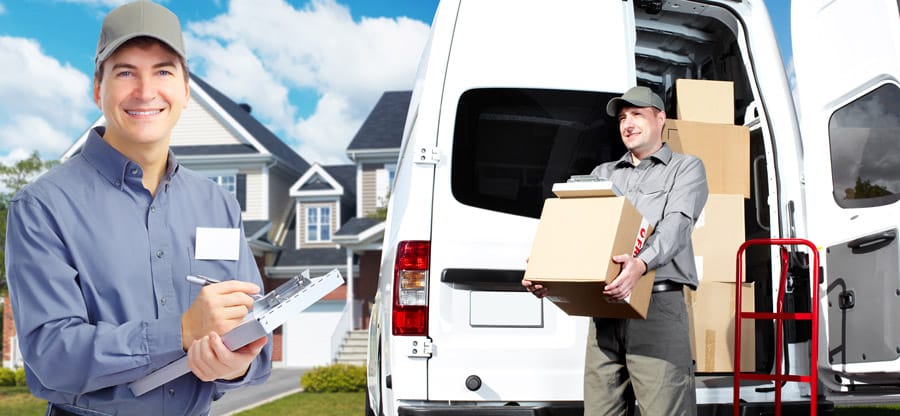 Liability
When you're using professional moving services, the moving company provides valuation coverage for your items – moving insurance that covers your belongings in case they're lost or damaged during the relocation.
Valuation protection is, in fact, a level of liability that professional movers assume when transporting household items. The extent of the coverage depends on the type of valuation protection you choose for your move – released value protection or full value protection.
Released value coverage is provided for free but offers very limited protection – $0.60 per pound per article. Full value protection will cost you a little extra, but it is much more comprehensive and covers the full cost (or, at least, most of the cost) of repairs and replacements.
Having appropriate moving insurance will give you peace of mind – and since your movers will be liable for any damage caused to your items, they will do their best to ensure that all your possessions arrive at your new home safe and sound.
Less stress
Last, but probably most important of all, using professional moving services takes away much of the relocation stress:
You won't be stressed for time – With professional moving help you will have enough time to finish your moving preparations, say your goodbyes, and get ready for your new life – and the pros will complete the actual move in a quick and efficient manner, so you will have nothing to worry about on moving day either;
You won't be stressed over the cost of your move – You will know the final moving cost beforehand, so there won't be any unpleasant financial surprises. (Just be sure to request a binding written estimate from your chosen moving company and provide them with detailed and accurate information.);
You won't need to deal with stressful, laborious, time-consuming, and/or risky moving tasks (planning the logistics, packing, loading and unloading, driving a moving truck, etc.) – Your movers will take care of everything;
You will have peace of mind – You won't need to worry about your items (they will be insured and will be handled by experienced professionals), your property (it will be well protected), or your safety (there will be no risk of personal injuries).
Besides, hiring movers isn't as expensive as you may think – when you calculate the cost of a self-move (packing expenses, truck rental fee, vehicle insurance, gas, road tolls, parking fees, meals and lodgings on the way, snacks and drinks (as well as small gifts) for your friends who come to help you move, etc.), there won't be much difference from the cost of hiring a moving company. And since the risk of damages to your items, property damage, and personal injuries will be much smaller when using professional help, hiring movers may actually save you money in the end (as you won't need to pay for medical care, repairs, and replacements).
So, why hire professional movers? The answer is simple enough – to make your move safer, easier, smoother, and less stressful.
Is hiring movers worth it though? Considering the safety, efficiency, and peace of mind that using professional moving services provides, hiring a moving company is more than worth the cost.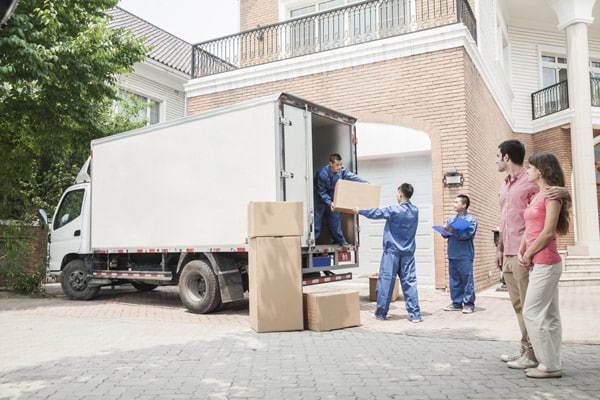 All things considered, hiring professional movers is your best bet for a successful and stress-free relocation experience.