Moving is a hectic time and it's easy to overlook something, forget something, or misplace something in the rush. To prevent this from happening, you need to find a way to keep track of your items during the move – and the best way to do so is with the help of a moving inventory.
A moving inventory list contains all the things you're taking to your new home – it can help you organize your items, assess your packing needs, and estimate your moving costs. Best of all, it allows you to keep track of your belongings, so you don't lose any of them in the moving chaos.
Making a detailed moving inventory sheet takes some time and effort but it's well worth it. Find out why you need a home inventory list for moving and how to create it: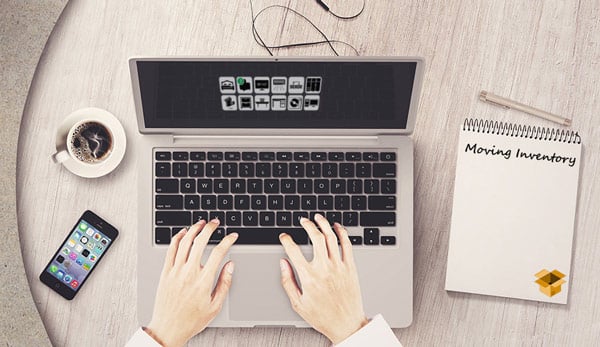 Why do you need an inventory list for moving?
Lists and checklists are meant to bring order to the chaos – and that's exactly what you need when preparing for a house move.
A moving checklist will guide you through the entire relocation process and will help you stay on top of things all the time.
An inventory list will allow you to:
Organize your belongings – When you inventory all the items in your home, you will know exactly what you have and will be able to easily identify duplicate items, outdated items, damaged items, and items you won't be able to use in your new surroundings. It will help you decide which of your belongings are worth moving to your new home and which ones you should get rid of before the move. Be sure to include every item you intend to take to your new place in your moving inventory list;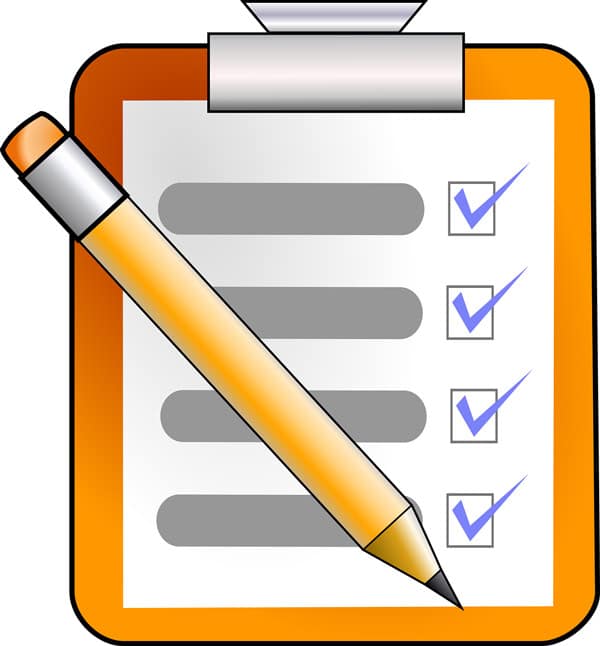 Assess your packing needs – When you know how many and what kind of items you have for moving, it will be easy to determine how much and what type of packing materials you're going to need. You will also be able to estimate approximately how long the packing process will take, so you can organize your time accordingly;
Pack in a safe, efficient, and logical manner – Your moving inventory list will double as a packing list, so you won't forget any of your belongings and will be able to make an informed decision about how to best pack them (what kind of boxes to use for what items, which of your belongings to pack together, how many things to put in a box so it doesn't become it too heavy, etc.). Labeling will also be very easy, as you'll be able to make an itemized record of the contents of every moving box (which will greatly facilitate unpacking too);
Estimate the cost of your move – Moving costs are based on the weight of the shipment (for long-distance moves) or on the time necessary to complete the job (for local moves). When your moving inventory list is ready, it will be easy to estimate approximately how much your items weigh, how long it will take to load them on the moving truck, what extra services might be required, etc. – so, you'll get an idea of the final cost of your move;
Insure your items properly – Your moving inventory will help you determine what kind of liability coverage to get for your items – and will help you with insurance claims if any of your belongings get lost or damaged during the move. If you're moving very expensive items, you'll be required to fill out a high-value article inventory form to get proper insurance for your valuables;
Keep track of your belongings – When you have a detailed moving inventory list, you'll be able to check your items against it to make sure that nothing has been left behind on move-out day – and that nothing is missing upon delivery. In case there is something missing, you will know right away and will be able to notify the moving company immediately – and will have enough time to file a claim if your items are not found and returned to you.
Apparently, having a detailed moving inventory will be very helpful during the moving process – you just need to make it correctly.
How to make a moving inventory
Making a comprehensive home inventory will take a while and you will need the inventory list during the first stages of the moving process (when negotiating prices and conditions with potential movers, when looking for packing supplies, etc.), so you're advised to start making your moving inventory as soon as you make the decision to move.
Inventory your home room by room
Make a complete inventory of the items in one room, then proceed to the next. Be sure to create separate inventory sheets for each room.
Start with the major items in the room (furniture pieces, household appliances, electronic devices, etc.), then turn your attention to smaller things. It's not necessary to document every single object (individual books, for example) but you should note down how many items from a category you have (4 encyclopedias, 18 hardcover volumes, etc.) and put an emphasis on valuable articles (a leather-bound Bible from the 18th century).
Indicate items that will require special care (pianos, large TVs, etc.), items of high sentimental value (family heirlooms, collectibles, etc.), and very expensive items (artwork, jewelry, etc.).
Bonus tip: When possible, move your most valuable items yourself (in your car, in your luggage, etc.) – to ensure your peace of mind.
Document your belongings well
Use the old-school method (pen and paper) or take advantage of modern technology (computer programs, phone apps) to make your moving inventory. Include all the important information about your items and add whatever else you find relevant:
Detailed description of the item – material, make, model, distinctive features, etc.;
Statement about the current condition of the item;
Estimated value of the item.
It is a good idea to note down the designated location of the item in your new home, as well.
Create visual records
Photos and videos will serve as proof of the condition of your items if any disputes arise, so be sure to add visuals to your moving inventory – make video recordings or take pictures of your belongings and attach them to the moving inventory spreadsheet.
If you don't have the time to make a detailed moving inventory, you can create a video home inventory instead – just walk through your home with a video camera, record all your household items, and speak into the microphone to provide any necessary information. This approach will save you a lot of time but a written moving inventory will be more convenient to refer to during the actual relocation process.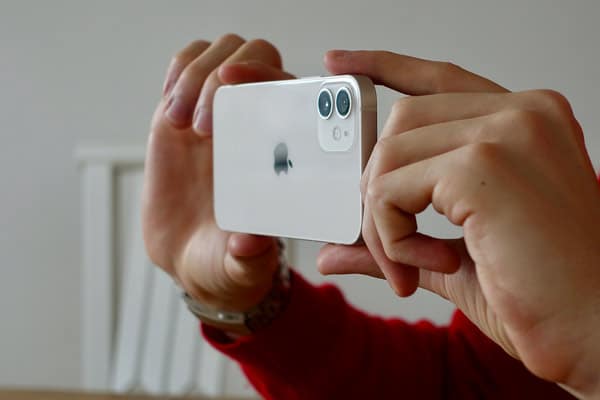 Use a specialized home inventory app
There are specialized home inventory apps that can help you create your moving inventory quickly and easily. These apps have advanced tools and features that allow you to easily document and organize your items, insert pictures and attach video clips, make edits, store the inventory list online, print out paper copies, etc. It's very convenient and very efficient.
Once your moving inventory is ready, make several paper copies of the list – put one in your moving folder, include another in your open-first box, etc.
Make sure you have a digital copy of your moving inventory too – e-mail it to yourself or store it in the cloud, so you can access it from anywhere.
Be sure to keep a copy of your moving inventory with you on moving day, so you can compare it to the inventory list prepared by your movers to make sure everything is correct.
Making a detailed moving inventory will help you keep things under control during your move and will greatly increase the chances of a smooth and successful relocation. Happy moving!