Getting ready to move out? Once you decide to pack up your things by yourself, you should know that the house packing process follows a specific order. The purpose of this packing order is to make things easier for you and to minimize any instances of lost time due to poor organization.
One of the premises you should pack first is the garage and here's why: garages usually contain all sorts of miscellaneous items inside such as gardening tools and hand tools, various equipment pieces, ladders, bicycles, skateboards, balls, plastic containers, and practically everything else that is usually kept in a storage area. Of course, a garage will also house a car and different car accessories as well – spare tires, for example.
Due to the large number of items found in a garage, it often takes quite a lot of time for a garage to be sorted properly and packed safely. So, you should begin the packing task from your garage while you still have enough time, energy, and motivation to get the job done as quickly as possible.
Read on to learn the best way to pack a garage for moving.
Sort out your garage items
Step 1. Go through your things in the garage and group them into Pile A and Pile B. Pile A will contain all the things you will take with you to the new home's garage while Pile B will be comprised of stuff you will leave behind for some reason or another.
Step 2. Turn your utmost attention to Pile B and try to figure out what you're going to do with each item. Will you attempt to sell it for a profit? Will you perhaps give it away to a friend or a neighbor? Or will you just throw it away for proper eco-friendly recycling?
While you're sorting out your garage items, keep in mind that each thing you choose to take with you will incur additional costs for its transportation to the new place. Ask yourself the question if you really need all the things you have placed in Pile A.
Get rid of the items forbidden for transport
You should know that some household items are forbidden for transport due to their hazardous nature – professional movers won't move them and you shouldn't pack and move them yourself, especially when you're moving to another state.
In fact, it's important to know this because most of such dangerous items can be found in the garage – gasoline or kerosene, motor oil, antifreeze, paint and paint thinners, lighter fluids, pesticides, fertilizers, weed killers, chemicals of any sort, and so on.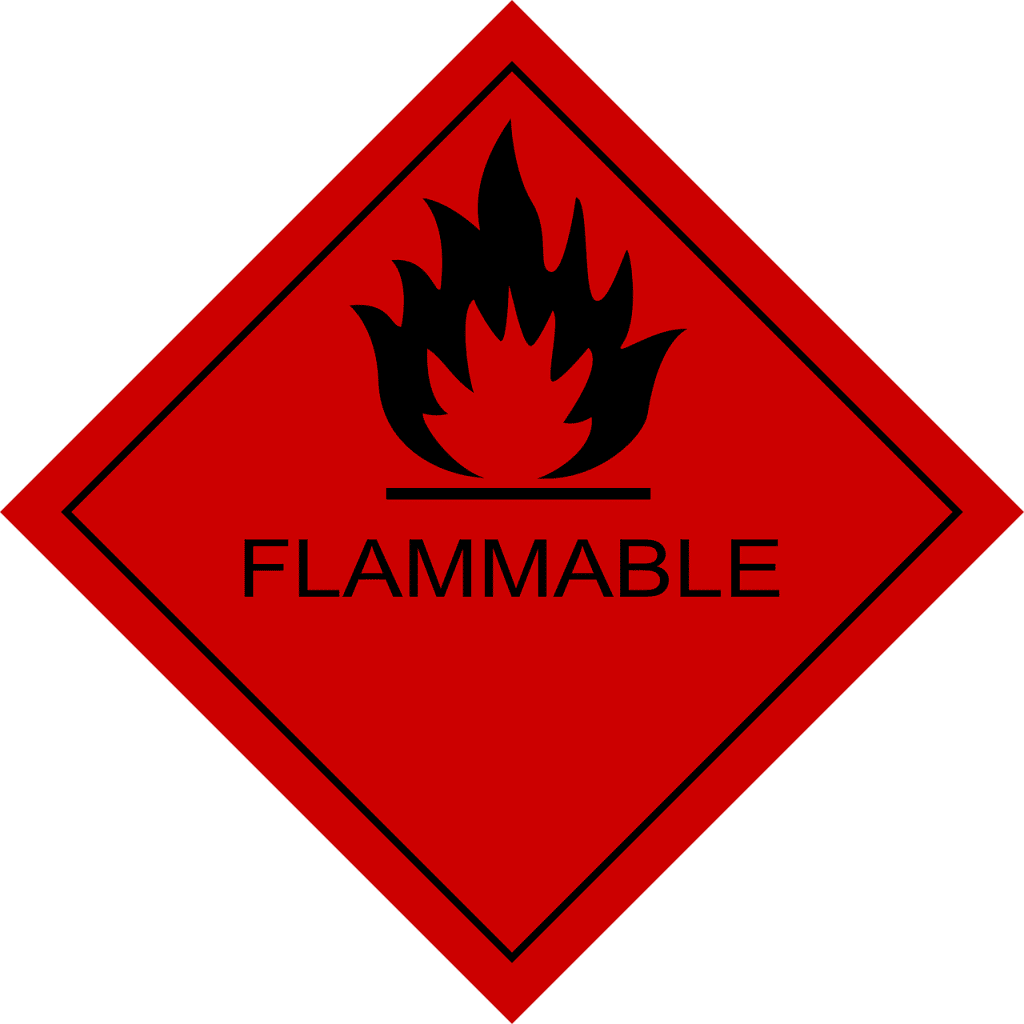 So, whenever you come across items that happen to be flammable, corrosive, or explosive, you should make plans to dispose of them prior to the move. You shouldn't take any unnecessary risks – your safety and the safety of the people around you are the number one priority during the house move.
The good news is that you can still move any pieces of fuel-powered yard equipment (your lawn mower, for example) as long as you've siphoned out their fuel and their motor oil, if applicable.
Prepare the right packing supplies
Ultimately, you're going to need the appropriate type and quantity of packing materials in order to pack up your garage items for moving. After all, you're not actually packing the garage itself, you're packing all the things found in it.
Here are the major packing supplies you'll need to complete the garage packing task:
Cardboard boxes. Before using the cardboard containers, check again whether they are completely dry and strong enough. You're going to need cartons of various sizes because of the miscellaneous items you intend to pack into them.
Bubble wrap. Prepare plenty of bubble wrap before you start packing up your garage items. The plastic material will provide an excellent degree of protection for different oddly-shaped and sharp-edged pieces.
Packing paper. You can use wrapping paper to protect items with delicate surfaces and to immobilize the pieces arranged in cardboard boxes.
Furniture blankets. Moving blankets are ideal when packing your garage for moving because they will form a thick padding layer around the items you're trying to keep safe.
Pack your garage tools
You're most likely to have a large number of tools in your garage so here's more information on how to pack those garage tools in the best possible way.
Hand tools. The best way to pack any hand tools you've got in the garage – screwdrivers, pliers, wrenches, hammers, etc. is to arrange those tools in a dedicated toolbox. Once you do it, wrap the entire toolbox in a large padding blanket and you're ready to go. If you don't have a toolbox, however, you should wrap each individual hand tool in bubble wrap and then transfer it into a small or medium size cardboard box.
Garden tools. Most gardening tools – rakes, spades, hoes, shears, scythes, and so on – will have open blades or sharp edges that will need to be made safe for transport. Again, use sheets of bubble wrap around those dangerous parts to prevent any bad injuries or accidents during transport. Remember to group together the garden tools that have long handles – such as rakes, shovels, etc. – for easier and safer handling.
Power tools. If you keep the original boxes of your power tools, then pack them inside them. If not, find sturdy cardboard boxes of similar sizes. Remove any detachable parts from the main body of the electric tool – the battery too, if applicable – and then wrap the electric cord around the main body of the tool. Once you do it, wrap the entire power tool in one thick furniture blanket and transfer it into the right box.
8 Common Packing Mistakes to Avoid When Moving
Pack your miscellaneous garage items
One of the major challenges of packing a garage for a move is that there will likely be a good number of various items in there that you will have to tackle one by one.
You may have to end up packing a few pieces of patio furniture (make sure their cushions and paddings are completely dry before packing them up), all kinds of sports equipment items including gym equipment such as hand weights, dumbbells, barbells, a treadmill, an elliptical machine, or an exercise bike.
What's more, garages often serve as storage places for bicycles. Yes, there is a special way to pack a bicycle into a specialized cardboard box but you can simply get the bike into the rental truck as it is and tie it down well so that it won't move during the move.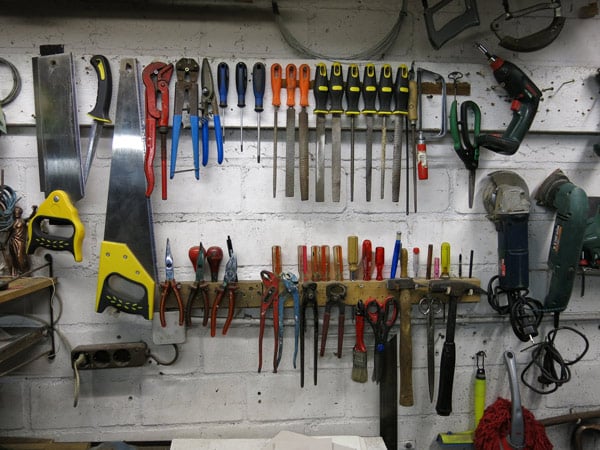 Keep in mind that while you should be able to handle most of the smaller garage items on your own, you may have problems packing larger garage pieces that require considerable expertise and practical know-how.
Therefore, if your garage does prove to be the storage area with too many or too tough packing challenges, then you should definitely consider hiring professional packers to help you out.Don't let your garage stall your progress when moving out. Great Nation Moving offers a wide range of professional packing solutions that will satisfy anyone's packing needs.