Moving to another state requires meticulous planning and careful preparation – you need to research your new area, find reliable interstate movers, ensure the safety of your belongings during the long haul, deal with plenty of paperwork, organize your own trip to your new home, and get ready for your new life.
It may feel a bit overwhelming and you may be worried about whether you'll be able to complete all the necessary relocation tasks in time and properly prepare for your move and your new life in your new state.
In order to succeed in your endeavor, you will need to know how to prepare for a move out of state the right way – what to do and how to do it, how to organize your time and prioritize your tasks, and how to keep stress at bay.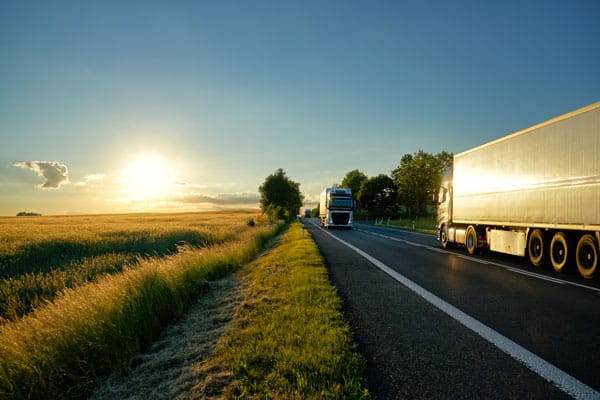 You will find all the answers you need in the detailed moving out of state checklist below – read it carefully to learn how to prepare to move out of state and follow it strictly to ensure your smooth and successful relocation experience.
Learn as much about your new area as possible
Moving out of state will take you to an entirely different world – you need to know what to expect from your new area, so you can properly prepare for your new life:
Research the job market and overall economic situation in your new city, so you can plan for your career;
Find out the cost of living in your new area so you can plan your monthly budget after the move;
Get familiar with the local laws and regulations so you can put the necessary paperwork in order. Make sure you know what taxes you'll need to pay in your new state;
Find out what the weather is like in your new area so you know what clothes, shoes, and weather-related items you're going to need;
Research the educational opportunities in your new city;
Consider the available healthcare;
See what your new area has to offer in terms of entertainment, outdoor activities, cultural events, sports opportunities, etc.
Look for an appropriate new home in your new city
When moving to another state, it is difficult to find the right new home for you and your family before the relocation. Yet, you're strongly advised to research your housing options in advance and, if possible, visit your new area to look for an appropriate property to buy or to rent.
If you find a place that meets your needs and preferences, things will be much easier as you will be able to take your stuff directly to your new home. If not, you will have to move into temporary housing until you find an appropriate place to call home (in such a case, you will probably need to put most of your items in storage).
Create a moving timeline
Once you've done your research, it's time to start the actual moving preparations.
Your first task is to decide on a moving date (keep in mind that moving in peak season – from May to September -will cost you more than moving during a less busy period of the year and it will be more difficult to secure the services of a reputable moving company as good movers will be fully booked months in advance) and make a moving calendar that will help you organize the time you have left until the Big day.
A personalized moving calendar (a comprehensive to-do-list that includes all the moving tasks that need to be taken care of prior to moving day and the deadlines for their completion) will help you stay organized, prioritize your moving tasks, keep track of things, and ensure that you don't overlook anything important.
Set up a moving budget
When preparing to move out of state, you need to plan not only your moving tasks, but your moving budget too – to make sure that have enough money to cover your moving costs and your living expenses in your new area for the first several months after the relocation.
Consider all moving-related costs (packing expenses, movers' rates, insurance costs, travel expenses, post-relocation expenses, etc.) and create a realistic moving budget that will allow you to keep track of your finances and ensure you don't experience any financial difficulties during your relocation.
Pare down your possessions
Taking all your earthly possessions with you when moving out of state is not a good idea – it will be very expensive (long distance moving costs are based on the weight of the shipment) and will make your move very difficult.
Therefore, you're strongly advised to go through your belongings before your move and get rid of everything you don't need or don't like (duplicate, outgrown, outdated, worn-out, or damaged items; items you won't be able to use in your new surroundings; items that you don't like; etc.). Sell or donate things in good condition and throw away everything else.
Lighten the load as much as you can to make your out-of-state move cheaper and easier.
Make a moving inventory
Once you've decided which of your belongings to take with you, make an inventory list of the items you have for moving – include as many details as possible and be sure to take photos of your belongings so you have proof of their condition before the move.
Find a reliable out-of-state moving company
Attempting a self-move when moving out of state is not a good idea – cross country moves are very complex, moving household items long distance is very difficult, and the risks are too many and too great. You need the help of a professional interstate moving company.
The experts have the specialized moving equipment and professional know-how to ensure your safe and successful relocation – the pros will take care of everything, so you will have nothing to worry about.
Just be careful to choose properly licensed and insured movers with rich experience and good reputation – ask for recommendations, read online moving reviews, get in-house estimates, compare the offers, and carefully research the movers you intend hiring for your relocation to make sure you're dealing with trustworthy professionals.
Book the services of your chosen moving company without delay and confirm the details of your move.
You can get your free moving estimate here or go ahead and call us right now at (800) 403-7552. If you are still not sure, simply read our excellent reviews and ratings here.
Make travel arrangements
Having arranged for the transportation of your items, you need to plan your own trip to your new home too. In most cases, you will have to choose between flying and driving to your new city:
Flying is faster and easier, but you won't be able to take a lot of things with you and will have to arrange (and pay) for the shipment of your car;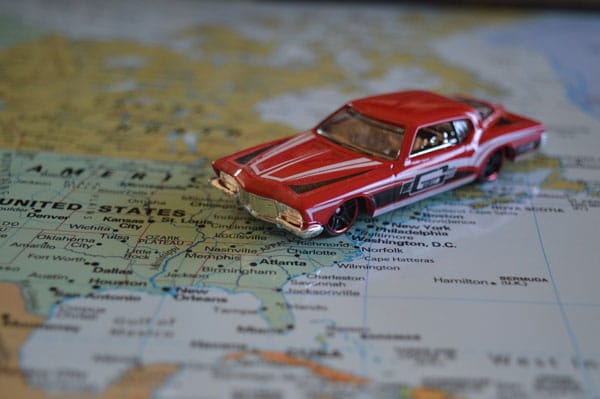 Driving across the country will take longer, but you'll be able to transport some of your belongings in your car, take proper care of your pets (if any), and have fun with your family during the trip to your new home.
If you opt for flying, book your flight well in advance and find a reliable auto transport company to ship your vehicle to your new state.
If you decide to drive to your new home, plan the trip – decide which routes to take, where to stop for meals and rest, what attractions to visit along the way, etc.
Take care of the paperwork
When moving to another state, you'll have to change or update a lot of documents – voter's registration, car registration, driver's license, insurance policies, etc. You will also need to change your address and notify people and institutions (family and friends, government institutions and financial institutions, etc.) of your new address.
Be sure to collect and organize all your personal documents and financial papers before the move and to retrieve medical records – and school records, if you have school-aged children – in a timely manner.
Don't forget that you need to transfer utilities too – arrange for the utilities in your old home to be disconnected on the day after your move and the utilities in your new home to be running on move-in day.
Last but not least, remember to cancel or transfer memberships and subscriptions, as applicable.
Pack your belongings as safely as possible
Unless you have hired full-service movers or requested packing services, you will need to pack your belongings yourself. Begin the packing process as early as possible, so you have enough time to take good care of your possessions – keep in mind that when moving to another state your items will be on the road for a long time, so they need to be as well protected as possible.
So, be sure to use quality packing supplies that will provide excellent protection to your items and pack your belongings with utmost care. Make sure:
All moving boxes are properly reinforced, lined with protective materials, packed with plenty of padding and cushioning, and sealed securely;
Your items are perfectly immobilized and well cushioned in the packing containers;
Your larger household items are safely wrapped in moving blankets and bubble wrap;
All boxes and items are properly labeled, with any necessary handling instructions written in big bold letters, so they're clearly visible.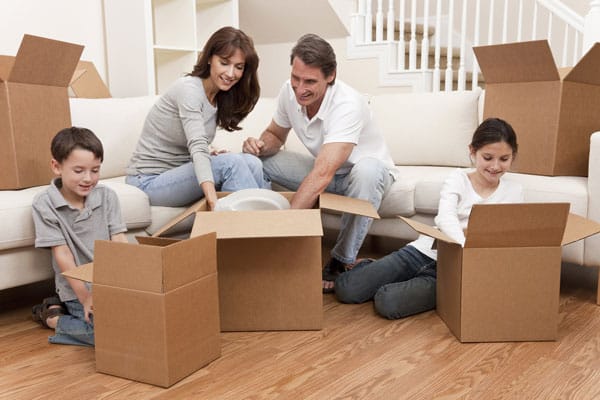 Bonus tips for packing your items for moving out of state:
Have your most delicate and most valuable possessions professionally packed;
Do not pack non-allowables (perishable items, hazardous materials, etc.) as your movers won't load them in the moving truck for safety reasons;
Pack an open-first box with the essentials you need to survive for several days in your new home until the rest of your belongings arrive;
Get appropriate moving insurance for your items.
At this point, your moving preparations are complete – it's time to say goodbye to your old life and move to your new state. Knowing how to plan a move out of state will ensure that you don't encounter any problems in the process.