When you move to a new place – be it just across town or halfway across the country – you'll, of course, have a new address. In order to protect your identity, put your paperwork in order, prevent service lapses, and avoid losing important mail, you need to notify people and places of that new address.
As busy and overwhelmed as you may be during the hectic relocation period, it's crucial to remember to inform everyone you have dealings with about your move and provide them with your new address – and you're strongly advised to do so earlier rather than later.
But who exactly needs to know your new address? Who to notify when moving?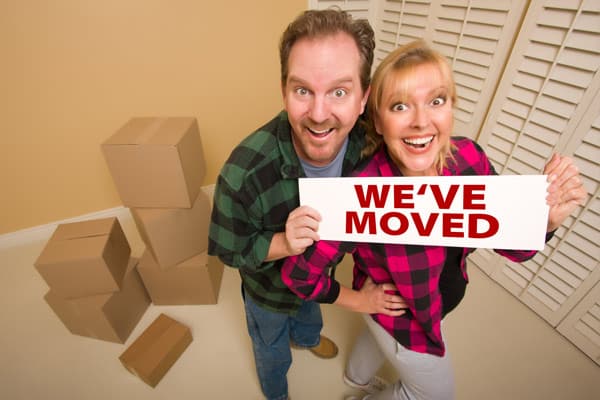 Consult the comprehensive change of address checklist below to make sure you won't miss anyone important.
The U.S. Postal Service
Your first step is to change your address with the USPS – to ensure that your mail will reach you at your new home.
You're advised to fill out and submit your change-of-address form about 2 weeks prior to your move, as it can take up to 10-12 business days for the USPS to process your request (you can specify the date from which you want your mail to start being forwarded to your new address in your COA form).
How to change your address when moving
Utility companies
When wondering who to notify of your change of address, utility providers should be among the first to come to mind. After all, you want to have electricity, gas, and water in your new home when you arrive there – and you don't want to miss bills or to end up paying the bills for your former home's new residents.
So, it's essential to contact utility companies (gas and electric companies, the water department, phone, cable, and internet providers, garbage collectors, etc.) well ahead of time and arrange for the services in your old home to be disconnected on move-out day and the utilities in your new home to be running on move-in day.
Depending on where you're moving to, you may be able to simply transfer the utilities to your new home (and just update your address with your current service providers) or you may need to change utilities and look for new service providers.
How to change utilities when moving 
Your landlord (when applicable)
If you're currently renting, you need to inform your landlord of your move and give a notice to vacate within the timeframe specified in your lease agreement (usually 30 days before the move).
Your move-out notice should contain your move-out date, your new address, and a statement about the condition of the rental unit.
It's important to give your landlord proper move-out notification so you get excellent tenant reviews and so you have no problems getting your security deposit back.
Your employer 
Your employer should be at the top of the list of people to notify when moving.
If you'll be quitting your job, you need to inform your boss and immediate co-workers of your intentions as early as possible. If you'll continue working your current job after the move, you need to notify the human resources department of your new address, so they can send tax forms, retirement account statements, and other important documents to the correct address.
Good to remember: If you're a work-from-home entrepreneur, be sure to inform your business associates of your new address in a timely manner.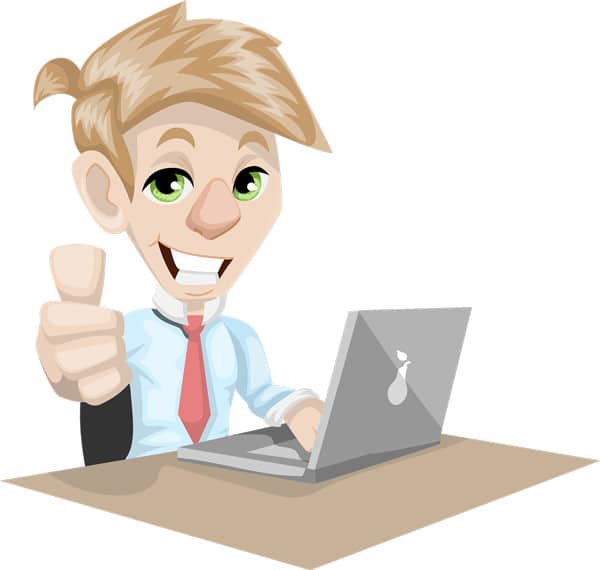 The IRS and other tax agencies
It's crucial that both the federal revenue agency and your state tax agency have your accurate address on file, so tax returns and other tax documents don't get lost or stolen in the mail.
To notify the IRS of your change of address, fill out and submit Form 8822.
When it comes to your state tax agency, you'll most likely be able to update your address online (go to the state's government website and look for directions).
The SSA and other government agencies
If you receive any social security benefits from the government (retirement, disability, medicare, etc.), you have to notify the Social Security Administration of your new address so they can contact you when necessary.
Don't forget to update your address with any other government agencies you're in contact with, as well.
The DMV
When you move to a new house, you're required to file a change of address with the Department of Motor Vehicles.
If you're moving out of state, you'll need to not only update your address, but also your vehicle's registration and, oftentimes, your driver's license too. In most cases you'll be required to take care of the paperwork within 30 days of the move, but some states have different deadlines, so you need to check with your local DMV office.
Electoral register
One of the commonly forgotten places to notify when moving is the local town hall – you need to register your address at the town hall of your new place of residence and get your name on the electoral roll if you want your vote counted in the next elections.
In some states, your voter registration address will automatically update when you update your address with the DMV, but you need to check with the office of the local registrar of voters to confirm.
Insurance providers
It's important to have your accurate address on your insurance policies, so, when you move, you need to remember to notify insurance providers of your change of address.
Contact your home (or rental) insurance company first to transfer your policy to your new address and find out whether you'll need to update your coverage. 
Be sure to notify your health insurance, dental insurance, life insurance, and car insurance providers of your new address as well.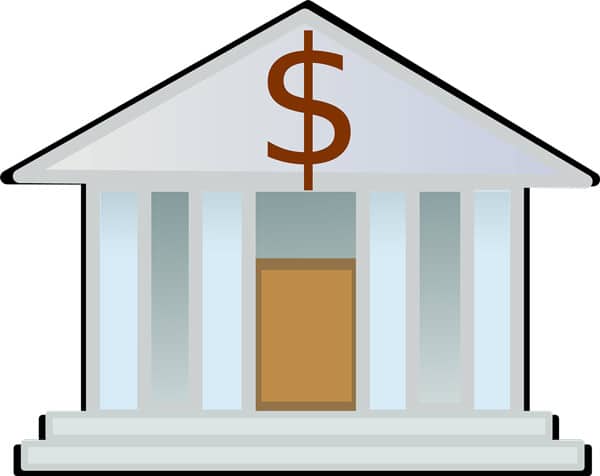 Keep in mind that failing to update your address with your insurance companies can result in a voided policy or troubles when filing a claim.
Financial institutions
When thinking about who to notify when you move, remember that it's extremely important that any financial institutions you have dealings with have your correct address. Banks, lenders, credit card companies, and other financial agencies send monthly statements, tax statements, and various other papers that contain sensitive information – and your financial information falling into the wrong hands (because the papers were mailed to a wrong address and got lost or stolen) could cause colossal problems.
So, be sure to provide your bank and credit card company with your new address as soon as possible – to make sure your financial documents come directly to you.
Don't forget to inform any other financial agencies where you may have a stock portfolio, pension plans, bonds, investments, etc. about your change of address as well.
Doctors, dentists, and vets
It's a good idea to inform medical care providers of your move, even if you're moving long distance and won't be using their services any more – they may be able to give you recommendations and help you transfer medical records. If you're staying in the area, they'll need to know your new address, so they can send you bills, reminders about checkups, and other important information.
If you have pets, be sure to notify your veterinarian of your change of address too. If your pet is microchipped, don't forget to update their address on the microchip registry.
Schools
If you have school-aged children, they may need to change schools after the move. In such a case, you will have to inform their current school of your move ahead of time, collect school records, and make all the necessary arrangements.
Even if you're moving short distance and your children will continue attending the same school after the move, you need to provide the educational institution with your new address.
Subscription services
It's essential to change your address with any subscription services you may be using (subscription boxes, streaming services, print subscriptions, etc.) as soon as you move – to prevent service interruptions and prevent publications and delivery packages from ending up on your old doorstep.
It is also advisable to notify any clubs and organizations you're involved with of your new address so you can receive correspondence from them.Don't forget to update your address on online shopping accounts as well – to avoid ordering something to your old house.
Family and friends
Last but not least, make sure all your friends and relatives have your new address – they will know of your upcoming move, of course, but they will need your exact address in order to stay in touch.
When asking yourself "Who do I need to notify when moving house?", remember that you need to give your new address to everyone you interact with – to ensure that letters, bills, documents, and deliveries come to your new home and to prevent service lapses and potential problems and hassles.
Also, keep in mind that identity theft is often enabled by mail theft – and the best way to prevent sensitive information from being exposed through the mail is to inform people and places of your change of address in a timely manner.