When the time has come for you to move to another home, you can either choose to hire professional packers to pack up your things in the safest possible way or try to protect your belongings on your own.
Your decision will ultimately depend on a number of factors, including your moving budget, the type of things you want to take with you, and any previous experience in packing items for moving you may have.
And if you do make up your mind to tackle the packing task without professional assistance, then sooner or later you'll get to the moment when you'll need to pack your electronic devices for the upcoming move.
Packing electronics for moving can be tricky due to the fact that electronic devices are extremely fragile and as such, they can easily be broken during a move. To make things even more complicated, electronic gadgets such as TV sets, computers, printers, scanners, speakers, stereos, media players, home theater systems, game consoles, and others are just too expensive, so extra packing efforts must be invested to make sure they arrive in the new home in one piece.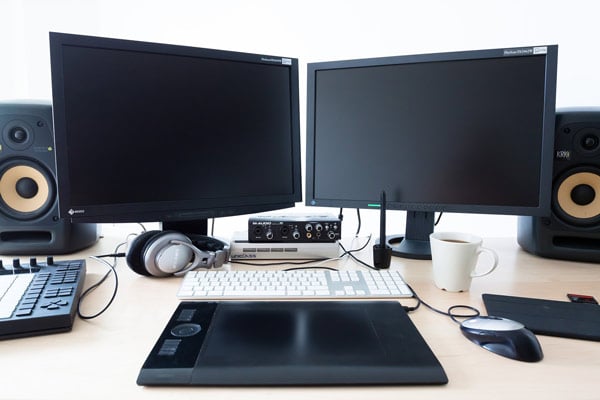 These 7 tips will show you the best way to pack electronics for moving.
Make a backup of your critical files
When you're about to pack up your personal computer – either your desktop computer or your laptop, you must make sure that the most important files on it will be safe no matter what happens during the move. Moving house is a highly unpredictable period so you must prepare well for each possible scenario.
So, what's the best way of protecting your critical data? To make a backup of those important computer files, of course.
You can copy all important data to an external hard drive (or a flash drive), or you can upload it to an online storage service such as Google Drive, Microsoft Azure, or another cloud storage service that seems reputable enough.
Once you complete the data backup, you'll get the peace of mind that your most critical information is safe no matter what might happen during the move between the two homes.
Prepare the packing materials
The only way you can protect your electronic devices is to use the right type of packing supplies for the job.
Here are the main packing materials you will need when packing electronics for a move:
Cardboard boxes. It's important to understand that the best way to pack electronics for moving is to transport the units in their original boxes – the ones they came in when you first bought them. Those original boxes are designed to offer the best protection for the corresponding electronic device. But if you don't keep the original packaging, then you have to find strong cardboard boxes of similar sizes.
Bubble wrap. Bubble wrap is ideal for protecting extra-fragile items such as your electronics but you have to make sure you get anti-static bubble wrap because it will protect your sensitive electronic units from the dangers of static electricity.
Packing paper. You're going to need soft wrapping paper as the first layer of protection for your sensitive electronic equipment.
Furniture blankets. Thick and soft moving blankets will provide extra padding for your electronics. Ordinary household blankets can also be used for the purpose.
What to Do Before Movers Arrive
Organize and label all cables
The next step when packing electronics for moving is to organize the cables of each device. Why should you even bother to do it?
If you fail to organize those cables before packing up the units, then you will lose a lot of precious time after the move trying to untangle all the chords and figuring out where each cable needs to go.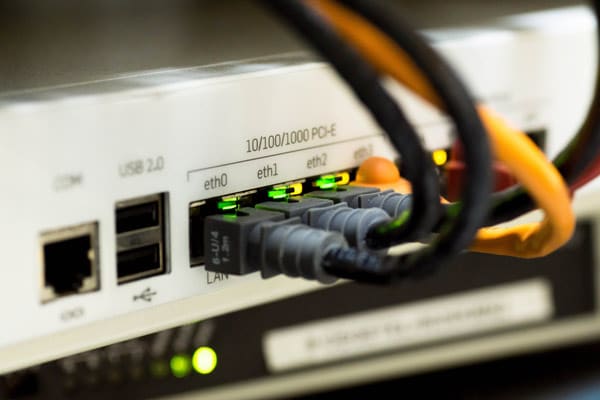 In some rare cases, failure to label the cables properly can lead to damage to any of your expensive electronic equipment – a very bad moving scenario that you should avoid at all costs.
Take a few photos of the way your electronic devices are wired up so that you can reconnect them quickly and safely after the move. Do this even if you feel like you know perfectly well where each cable goes.
Use colored stickers, colored tape, or numbered tags to label the cables properly so that no mistakes can occur later on.
Keep all cables together with their corresponding electronic devices to avoid loss of time or worse – potentially harmful mix-ups.
Prepare your electronic devices for packing
Before you can start packing up your electronic devices, you will have to prepare the units for safe packing first. These preparation steps will depend on the type of device you're trying to protect, but here are the most common ways to prep your electronics for packing and moving:
Remove all cables carefully and label them diligently as explained above. Remember that the cables should stay with their matching device.
Remove any media disks from the units – CDs, DVDs, Blu-ray disks, and so on. Make sure you disconnect any external drives such as hard disks, flash drives, etc.
Take out any batteries from the electronic devices and from their remote controls. The reason why you should do that is that batteries might overheat during a summer move and leak as a result. Professional movers are not allowed by law to transport batteries so you should dispose of yours in an eco-friendly way.
Remove the ink cartridge from an ink printer or the toner cassette from a laser printer, if applicable. Pack them in plastic, dust-proof bags.
Protect screens using cardboard cut-outs
This packing step is crucial so you should pay close attention.
Did you know that the most fragile parts of a TV set or a computer monitor are their screens? In fact, any electronic device with an LCD display is rather vulnerable as screens can be damaged too quickly and too easily unless you do your best to protect them during a move.
What's the best way to protect the screens of your electronic units? The answer may surprise you: cardboard cut-outs.
Measure the dimensions of a display, cut a piece of clean and thick cardboard that's slightly bigger than the screen, then place the cut-out over the delicate screen, and fix it in place using small pieces of painter's tape.
Do NOT place bubble wrap directly over sensitive screens because that may leave bad marks onto the display or even damage it in some cases.
Protect your electronics using paper, anti-static bubble wrap, and blankets
You just have to make sure your electronic devices are well protected before you can transport them to the new home.
Here are the basic concepts you're recommended to follow when packing electronics for moving
Position cardboard cut-outs over fragile screens and displays, or other super-sensitive elements of your electronics.
Always use clean wrapping paper as the initial line of protection for your electronic units. The packing paper will create a soft protective layer – exactly how you want to start packing up your electronics.
Add sheets of anti-static bubble wrap over the first paper layer. It's no secret that the plastic bubbly material offers an unparalleled level of protection for all fragile items.
Add thick furniture blankets on top of the bubble wrap in case you don't plan to move a piece of electronic equipment inside its original packaging or a substitute container. If you do intend to pack and move an electronic device in a box, then packing paper and bubble wrap should offer enough protection for your super-delicate items.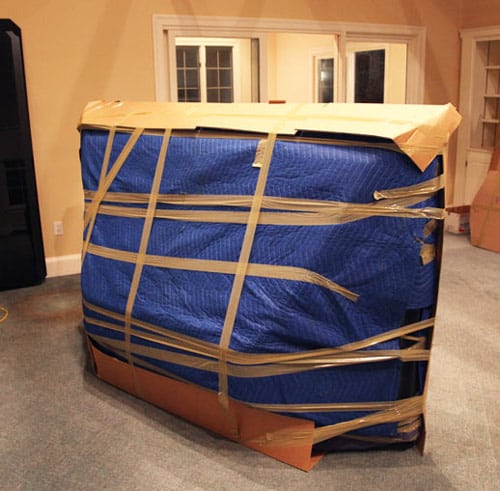 How to Pack for a Move Quickly
Box your electronics with extra care
It's time for the final stage – packing your electronics into boxes.
As mentioned above, the best boxes for packing electronic devices are the original ones that the units came with. But in case you no longer keep those packages (often the case after the warranty period expires), then the next best boxes are those that have identical or similar dimensions to the original ones.
Place a sheet of bubble wrap on the bottom of the box to serve as a cushioning, shock-absorbing layer.
Transfer each protected piece of electronics into its box. If there are two or more units in one box, make sure you place the heaviest ones first.
Wrap the cables of the corresponding units in packing paper and place them in the same box to avoid misplacing them during the relocation process.
Fill in any gaps inside the box with sheets of paper. The idea here is to make sure that the electronic units inside the carton cannot shift around during transit.
Close the box when you're done packing it, seal it with tape, and label it with FRAGILE and HANDLE WITH CARE.
Unpack your electronics with extra care in the new home.
How to Pack Fragile Items for Moving
If you're still worried about the well-being of your electronic devices, get a free quote from Great Nation Moving to learn how much it'll cost you to get trained professionals to pack up your TV set, desktop computer, and other electronic devices you have in your home.