Moving is difficult – so difficult, that unless you're moving just a few bags and boxes of personal belongings, you can't complete your move on your own. You need moving help – even if you've decided on a DIY-move.
You may have plenty of moving experience, a lot of free time, and all the necessary moving supplies – so, you may be certain that you will be able to take care of most moving tasks by yourself. Yet still, you can't hope to lift and carry your triple dresser on your own – or load and unload dozens of boxes and household items quickly enough to complete your move before it's time to return the rented moving truck.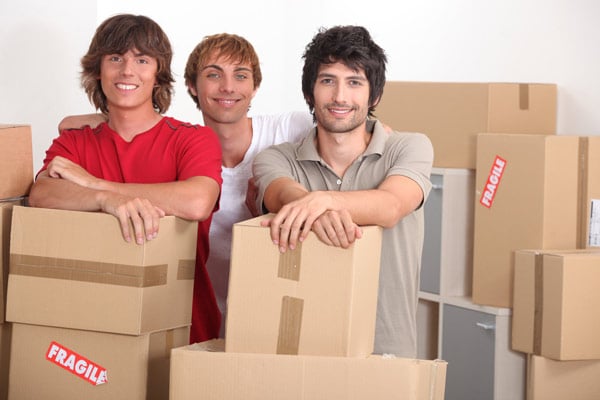 You will need someone to give you a hand on moving day – and, depending on the specific circumstances in your case, you may also need assistance with your moving preparations before the big day.
Since you've opted not to use professional moving help, you will have little choice but to ask friends for help. (If you have family in town, they will probably help you as much as they can but their assistance is unlikely to be enough – especially when it comes to the heavy lifting.)
Getting friends to help you move, however, may be a bit tricky – moving is time-consuming and physically taxing, so no one really wants to deal with it. Yet, your real friends will help you if they can – you just need to approach the matter the right way.
So, how to ask friends to help you move? Here are some tactics that will help you get the friendly moving assistance you need:
Acknowledge that you're asking for a big favor
When asking friends to help you move, you're asking for a big favor – you're asking your pals to sacrifice several hours of their time (sometimes, even an entire day) and do a lot of hard work for you.
Instead of relaxing or having fun, your friends who come to help you move will spend their free time packing, cleaning, and carrying heavy things around. It will be tedious and exhausting – and it can be downright dangerous. Your pals aren't moving experts – they don't have the training and experience required to safely lift and carry heavy items, so they can easily get hurt in the process (or cause damage to your property, or damage the item they're carrying, etc.)
You need to acknowledge that it's a lot to ask from your friends and develop the right approach – let your pals know how much you would appreciate their help and be understanding if someone says "no" to your request.
Ask your friends for moving help as early as possible
You will have a much better chance of getting friends to help you move if you ask for help well in advance.
Remember that everyone is busy and respect your friends' time – don't wait until the last moment to ask for moving help and expect your pals to be available or to cancel their plans in order to give you a hand. Instead, give your friends as much notice as possible – ask them for help as soon as you know your move-out date (or at least a couple of weeks before your move), so they have time to work their schedule around it and, hopefully, include you in their plans.
Bonus tip: Keep in mind that your friends are most likely to have free time – and to be able to come help you – during the weekends. Therefore, if possible, try to schedule your move for a Saturday or Sunday as it will be easiest to get moving help on a weekend.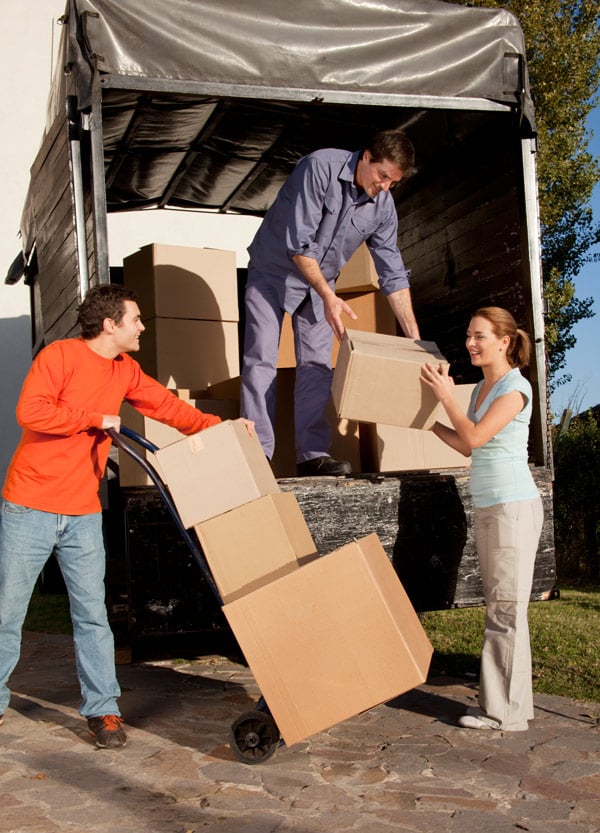 Ask the right people for the right kind of help
When asking friends to help you move, take into consideration their responsibilities, abilities, and preferences:
Ask for help those of your friends who are less busy and more likely to have the time to assist you – a friend with a baby (or with an upcoming exam, or with pressing obligations, etc.) is not the best person to reach out to;
Ask physically strong friends to help you with the heavy lifting;
Ask friends who are skilled at organizing stuff and optimizing space to help you pack;
Ask a reliable friend who loves children and/or animals to look after your kids and/or pets on moving day; etc.
Think about what your friends like and dislike and what they're good at and ask them for help with what they're the best fit for – and what they wouldn't mind doing.
Ask your friends for help in person
The easiest way to convince your friends to help you move is to ask them for assistance in person:
You will be able to better express your need for help and explain exactly what kind of assistance you need;
You will be able to talk things out with your friends, so there will be no misunderstandings or incorrect assumptions;
You will be able to use your voice, facial expressions, and body language to be more persuasive;
People are less likely to refuse a plea for help in a face-to-face request.
If you can't meet your friends in person, your next best option is to talk to them over the phone.
You can also use the social media networks to ask friends for help, of course, but it will feel impersonal and your request will be much easier to ignore.
Bonus tip: Don't be vague about what needs to be done and don't downplay things – let your friends know exactly how much work there will be, what they'll be supposed to do, and how long it is going to take, so they know what to expect and can prepare accordingly.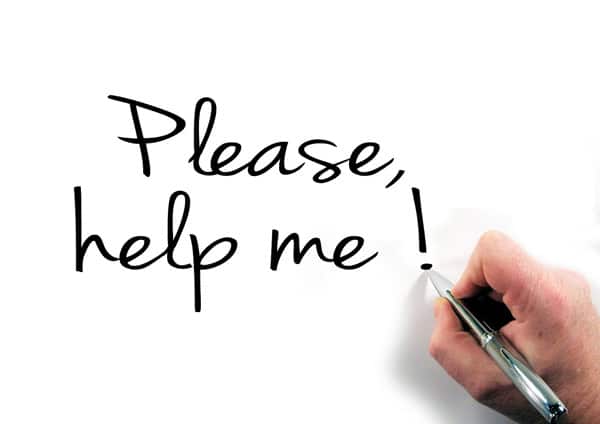 Offer incentives
When wondering how to convince friends to help you move, remember that a little incentive can go a long way in persuasion:
Mention that you're buying pizza and beer (or cheese bites and cola, or chocolate cake and milkshakes, or whatever your friends like) for everyone who comes to help you move;
Promise to prepare a special treat for your helpers – homemade cookies, family recipe cocktails, etc.;
Assure your friends that it won't be just hard work but also a fun get-together with music, games, and jokes;
Offer the friends who help you move to pick and take any of your no longer needed items that they like.
Your good friends won't let you down – they will be there when you need them and will help you perform a safe and successful relocation.
Bonus tips for when friends help you move
When your friends agree to help you move, do your best to ensure that things go as smoothly as possible:
Don't waste your friends' time – make sure everything is ready by the time they arrive, so you can get down to work right away and finish as quickly as possible (have all the necessary packing supplies at hand (if your pals will be helping you pack), make sure the moving truck is in front of your home (if your pals will be helping you load/unload your items), etc.).
Ensure safety and efficiency – provide specialized moving equipment (moving dollies, moving straps, furniture sliders, etc.) to make things safer, faster, and easier; remove obstacles from the way to reduce the risk of accidents; etc.
Be polite and respectful – you will need to delegate tasks and give instructions but be sure to do so in a polite and friendly manner. Be clear in your requests, explain things in detail, listen to your friends' opinions, and don't get bossy. Don't get angry or frustrated if something goes wrong either – remember that your friends are not experienced professionals and don't expect them to do a perfect job. Stay calm, be patient, and use your sense of humor to keep the mood light.
Provide refreshments – have refreshing drinks and tasty snacks at the ready to keep everyone's energy – and spirits – high.
Make it fun – play music, tell jokes, share memories, and come up with exciting moving games (a hidden object game, a scavenger hunt, etc.) to keep your friends entertained and put a smile on their faces.
Thank your friends for helping you move – find a meaningful way to express your gratitude to your friends for helping you move – send them a thank-you note (or even better – a thank-you gift card), give them a gift basket (or even better – a special gift that has a special meaning), throw a party for your friends in your new home, etc. Most importantly, be sure to return the favor – help your friends with their move or offer your help for whatever they need help with if they're not moving any time soon (babysitting, pet care, home maintenance, etc.).
One final piece of advice: Don't rely on friends if your move is a difficult one – if you're moving a large household, relocating specialty items, expecting a lot of obstacles, etc. It will be too much work and the risk of injuries and damages will be too high – you need professional moving help. The experts will take good care of your move and will do all the work for you – you will have nothing to worry about and won't need to bother your friends (and risk their health and the safety of your items). Hire professional movers and ensure your safe and successful relocation.