Unfortunately, there will be too many things to worry about when moving to a new place – how to find the best movers in your area, where to find cheap or even free packing supplies, which rooms to pack first, how to protect your fragile items, and whether or not you should take your dog to the vet's office for a checkup before moving away.
As soon as you find and book a good moving company, another thing you'll most likely end up worrying about is whether or not you should tip your movers on moving day. That's right – tipping movers can be a bit awkward!
First of all, are you supposed to tip movers at all? You're already paying for their services so why do you have to give away your hard-earned money unless it's absolutely necessary to do so?
And secondly, if you have to do it, then how much to tip movers? One on hand, you don't wish to look too stingy to your hired men. But on the other hand, you wouldn't wish to give them too much money considering how expensive your move already is.
Do you have to tip movers? If yes, how much to tip your movers?
Read on to find these answers so that you can stop worrying about this issue anymore.
Are you supposed to tip movers?
The most important thing to understand is that you're not obligated to tip your movers. This realization should take some pressure off your shoulders when your movers arrive at your home on the day of the move.
Movers work in the service industry just like waiters, waitresses, cab drivers, plumbers, electricians, and any other service provider out there. What this basically means is that since tipping service providers is customary and proves to be a sign of a job well done, your movers will most likely expect to be tipped if they end up doing their work well.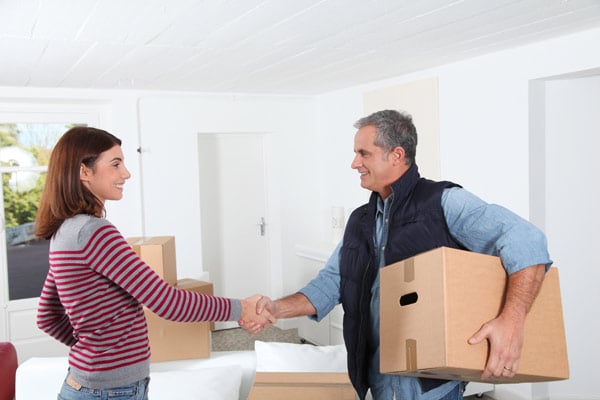 In short, you don't have to tip your movers but you should feel free to do it as long as you're happy with their service. If you like their attitude and professionalism and you're really satisfied with the way they have packed, loaded, and transported your possessions, then there isn't a single reason why you shouldn't reward their efforts by handing each worker a deserving tip.
Tipping your movers is a good way to thank your hired men for their hard work. So, unless you're really dissatisfied with the lousy job they've done, you should seriously consider tipping your movers as a form of encouragement to continue to provide the same high-quality service in the future.
Should you tip the movers you've hired?
When your movers arrive on the day of the move, you have to be sure whether or not you will tip them in the end. The thing is that you just need to know for sure if the members of your moving team deserve to be tipped.
And this is the whole point of the tipping etiquette – you don't have to tip your movers but you should also do it if they do a fantastic job protecting and transporting safely your household things.
To avoid awkward moments, answer these few questions and you will know for sure whether tipping your movers is the right thing to do:
Have your movers arrived on time?
Or have you movers arrived really late, not caring enough to say SORRY for the inconvenience they have caused?
Have your movers been nice and friendly from the very beginning?
Or have they been rude, unfriendly, and disrespectful?
Have your movers acted like true professionals from the moment they stepped into your home?
Or have they looked like a bunch of amateurs who have no idea what to do or how to do it properly?
Have your movers handled your possessions carefully and respectfully?
Or have they just thrown your stuff into random boxes without caring too much about what will happen to them?
Have your movers taken the necessary steps to avoid any type of property damage while taking your stuff out of the home? Have they brought the necessary moving equipment with them?
Have your movers worked hard from the start without trying out any cheap tricks for wasting valuable time? This is especially relevant when you're paying the movers by the hour.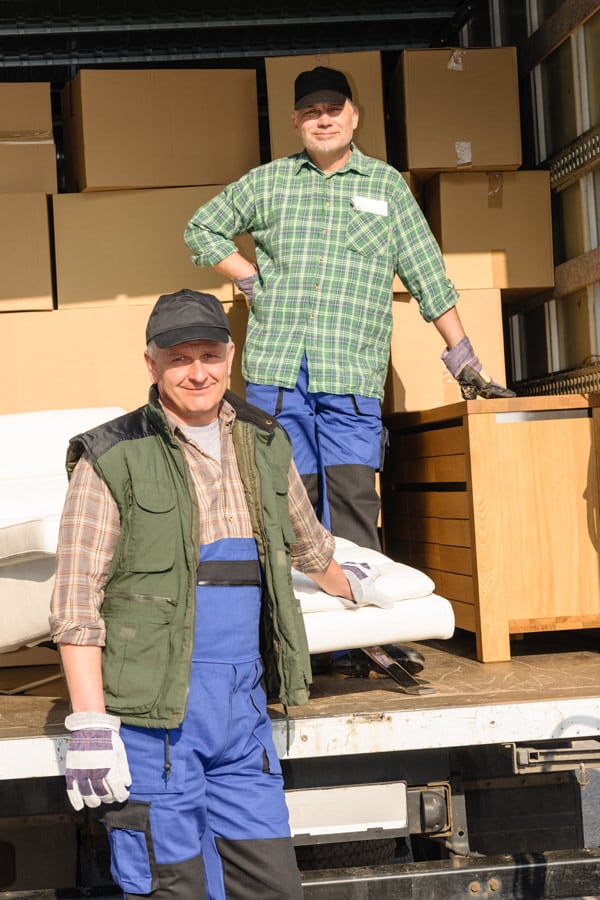 In most cases, you should be able to recognize pretty quickly whether your movers will deserve to be tipped simply by watching them work.
Is it rude not to tip movers? No, it's not. If you happen to be dissatisfied with your movers' work, then you shouldn't tip them. On the other hand, if you happen to be really pleased with their service, then be sure to reward their efforts by handing out each worker some cash as a way to encourage them to keep up the good work.
How much should you tip your movers?
How much to tip movers when moving locally
When you're moving locally (only a short distance away), your local movers will charge you by the hour. So, how much to tip local movers?
Let's take a look at three scenarios in which the professionals you've hired do a bad job, an OK job, and a great job protecting, loading, and moving your things.
A bad job. If the local movers you've hired have arrived late, treated you rudely and disrespectfully, handled your things roughly, taken too many breaks in order to prolong the move time, and done absolutely nothing to prevent property damage, then you should NOT tip them. Instead, you should call the main office and make an official complaint.
An OK job. If your local movers have done a satisfactory job – not too great but not too bad either, then you should consider tipping each worker roughly $5 per hour per mover. If the move is finished in about 4 hours, then each mover will be tipped about $20. If the move is done in about 8 hours, then each mover will be tipped about $40. For an OK job, this is considered a decent tip.
A great job. If your local movers have done an outstanding job and you're really happy with both their attitude and skills, then feel free to tip each hard-working mover about $8 per hour, or even more if you can afford it. If the move is completed in approximately 4 hours, then each worker will get about $30. If the move is handled in roughly 8 hours, then each mover will get about $60.
How much to tip movers when moving long distance
It's important to know that long-distance moving companies charge a flat fee based on various factors such as the distance between the two homes, the total weight of the shipment, the number and nature of additional services, and so on.
Also, when moving across the country, you may get two moving crews that will handle the move – one that will pack (if necessary), load, and transport your belongings to the new address, and one that will unload your stuff and take it inside the new home.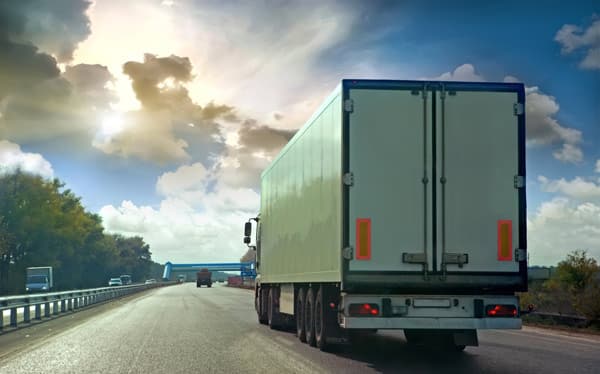 If unsure, you'd better get in touch with your moving company and find out. Why is this important? It can play a role in deciding how much to tip your movers.
So, how much to tip long-distance movers? Again, it'll depend on the quality of the job they've done.
A bad job. Don't even think about tipping your movers if they've done a really bad job overall. Instead, contact the moving company and make a complaint about whatever it is that your movers did wrong.
An OK job. If your interstate movers have done a good job, then consider tipping each worker about $40.
An outstanding job. If the cross-country movers you've hired have done a great job overall and you're very pleased with their service, then feel free to reward their efforts by handing out each one $50 or $60.
If you do decide to tip your movers for a job well done, then remember to give each mover their share personally. Whatever you do, just don't make the rookie mistake of giving the lump sum to the foreman of the moving team.
If you have any questions about long-distance movers , we will be happy to assisst you, call us at (800) 403-7552.