The process of moving house is often ranked as one of the most stressful things a person can go through in their life.
There are a score of valid reasons why moving is so stressful and so difficult – not only can a move be expensive and time-consuming but it'll also take you away from good friends and dear family, take you a big step out of your comfort zone, and send you straight to an unfamiliar new place and a largely unknown future.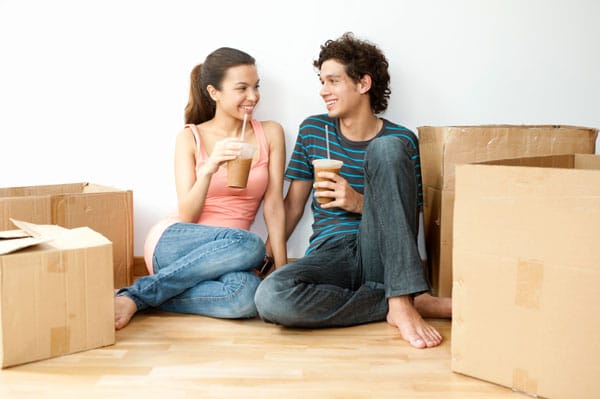 Generally speaking, moving house is far from being easy.
But here's the best part: your own relocation doesn't have to be that hard at all. While it won't prove to be a walk in the park, your house move can be much more effortless, uncomplicated, and stress-free for you and your family if you only choose to follow these tips to make moving easier.
Here's how to make moving easier with these 10 simple tips:
Manage your time with a moving checklist
Moving becomes so much easier when you know exactly what you should do now and what you should do later.
In reality, successful time management can easily prove to be the most important thing when moving to a new home. You won't lose any precious time by doing nothing or not doing the things you are supposed to be doing. Also, you'll have the peace of mind that you'll be able to tackle all tasks before Moving day.
To make your move easier for yourself, make sure you follow a moving checklist – a detailed to-do list that contains all moving tasks that are required to be completed for a successful relocation. The listed personalized and prioritized moving jobs in the moving checklist will enable you to take full control of your time.
Inventory your entire home
Make your life easier when moving by creating a full inventory of your belongings. A detailed inventory sheet will be useful to you in several different ways:
it'll help you decide which items you will move with you and which ones you will leave behind;
it'll enable you to pack more efficiently because you can use the inventory sheet as a packing checklist;
it'll help you identify any missing items when you check your stuff upon delivery.
Inventory all your possessions by going from room to room and noting down each item with its current condition. Using a specialized home inventory app will make moving easier and faster.
Purge your home of unwanted items
Having inventoried your entire home, you will have a detailed list of all the items you own. Now, to make moving easier, you're expected to go through that inventory sheet and pinpoint all the things that are not worth moving to the new home for one reason or another.
In other words, you're going to have to purge your home of any unwanted items. Doing so will reduce the time you'll need to pack up your things and will also lower the overall transportation costs.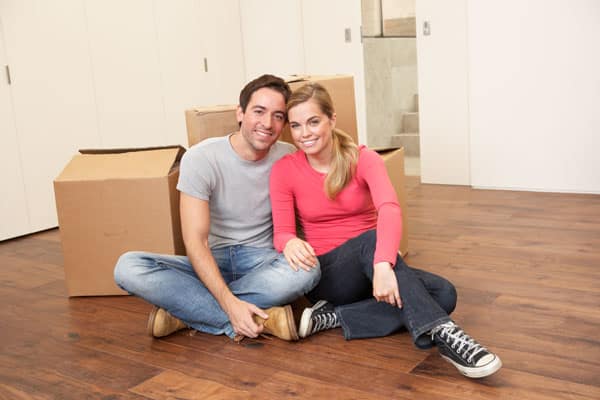 After all, what's the point of packing and transporting items you don't intend to use after the move?
Give away, donate, sell, or throw away all the things you won't be moving with you.
Prepare all packing supplies beforehand
If you've made up your mind to pack up your things without any professional assistance, then you'll want to make moving easier by preparing the required packing materials in advance.
Above all, you'll have to get hold of cardboard boxes of various sizes – small, medium, large, extra-large. The average number of moving boxes needed to pack up a home is 60, meaning that moving boxes will be your main concern when gathering packing materials.
Besides cardboard boxes, either new or used, you'll also need bubble wrap, packing paper, and packing tape. The best thing about having your packing supplies beforehand is that you won't need to interrupt the packing process to look for more.
Start packing as soon as possible
When it comes to the arduous task of packing for a move, the adjective EASY is very seldom used to describe the house packing process.
Nevertheless, one idea to make packing and moving easier for yourself is to begin packing up your things very early in the preparation period, ideally right after the move is confirmed and has become only a matter of time.
By beginning the packing task early, you increase greatly the chances of completing the job on time, which in turn will keep the stress level within normal values.
Make moving easier by packing first the rooms that are the hardest ones to sort and pack – usually, those are the storage areas within a home – basement, garage, attic, and spare rooms.
Pack essentials boxes
When all your possessions are boxed up and sealed safely for the road ahead, you won't have access to those items until they are delivered to the new address. And what would happen in the meantime if you needed something that's already been packed in one of the containers?
Packing a few essentials boxes will certainly make moving easier because you'll have easy access to those super-essential items the whole time. You have to remember that those Open-First boxes will stay with you throughout the move – that is, you shouldn't entrust them to your movers with the rest of your stuff.
It's best to prepare an essentials box for each family member, including for any pets you're moving with you.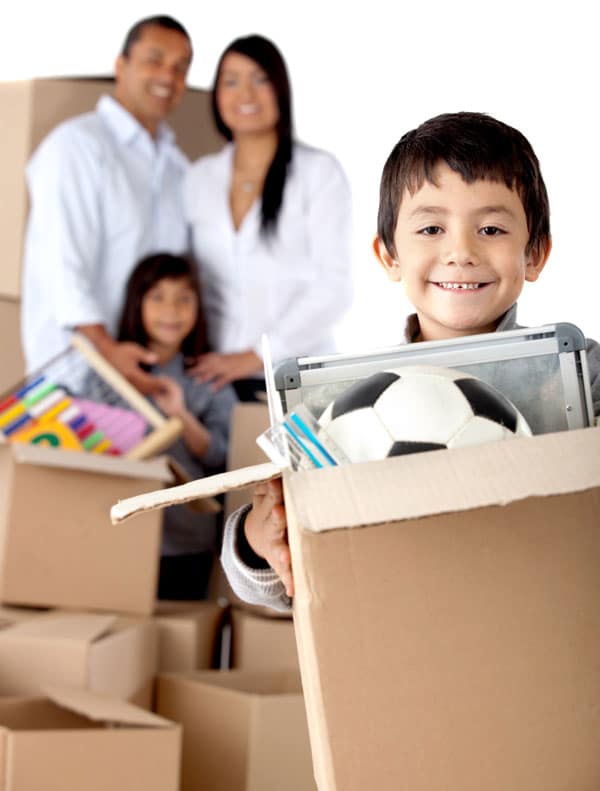 Label your boxes after packing
All of these tips for making moving easy are meant to be used prior to the move itself… except this one – the concept of labeling moving boxes.
Don't underestimate the step of labeling your cardboard containers right after you pack them up. Think about this – one minute spent in labeling a box appropriately can save you hours of precious time after the move simply because you won't have to open up your boxes randomly when looking for a specific item.
Besides, labeling a box is as easy as it can be – all you need to do is write down its content and destination room. If the container has breakable items inside it, you should also add FRAGILE and HANDLE WITH CARE to draw attention to the fragility of the things packed inside it.
Don't move any bulky furniture
If you really want to make your move easier, then one way to do just that is to decide not to move any heavy and big furniture items between the two homes.
Due to their considerable weight and substantial dimensions, most furniture items will need to be disassembled properly before they can be packed for transport. Furniture disassembly takes time and requires skills, so it's usually a task that's left for experienced professionals.
Also, hauling bulky furniture pieces across the country is an expensive affair and it can easily turn out to be costlier than buying brand-new furniture after the move.
So, to make moving easier and less stressful, do consider not moving any furniture with you to the new place.
Rent proper moving equipment
Moving by yourself is usually a brave decision, especially when you're moving to another state and you're taking quite a lot of stuff with you.
Have you managed to at least secure the invaluable help of your good friends?
Moving day is the day when things can begin to get out of control due to the limited time and the large number of jobs to be completed within that short period. Costly property damage and bad personal injuries are never out of the question on the Big day.
So, do rent the proper moving equipment in order to make moving easier and safer. You can purchase some moving straps or furniture sliders but you just must have a moving dolly to wheel safely the heavy items out of your home.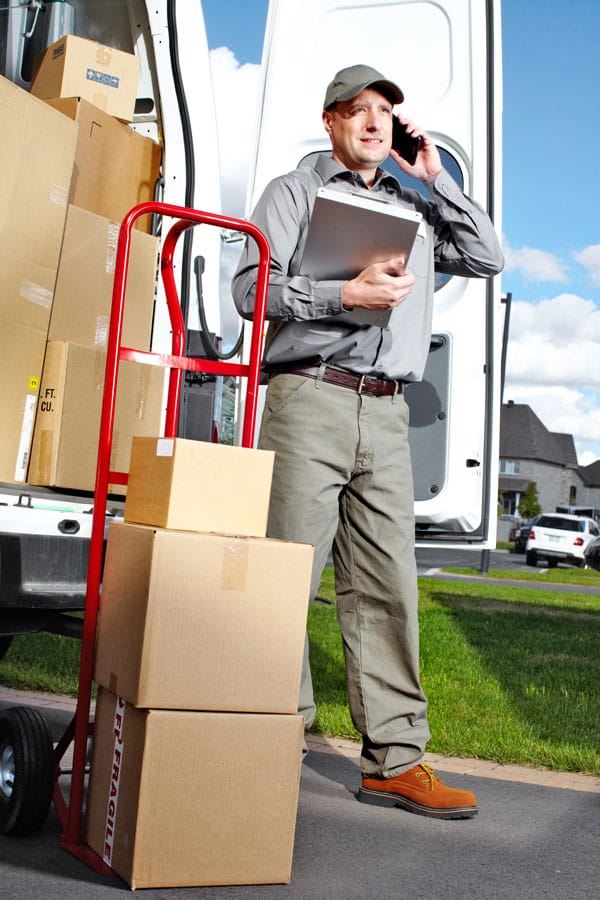 Trust a full-service moving company
Without a shadow of a doubt, the best way to make moving easier is to hire a reputable full-service moving company that will take care of all the little details of the upcoming move.
Full-service movers will first give you a free cost estimate after visiting your place for an in-home inspection. You can also choose whether you will want the pros to tackle all move-related jobs for you, including packing, or whether you will complete some of those pre-move tasks on your own.
Add-on services such as packing will cost you extra but they will also save you a lot of precious time and will lower the stress you must be feeling during that tough transitional period.
Get a free estimate from Great Nation Moving – a full-service relocation partner you can really trust for a trouble-free move locally or across the country.