Your Reliable Piano Movers
You are lucky to own a piano – it brings such unmistakable and unique atmosphere in every home, regardless of its size. Because of its size, weight and obscure center of gravity, a piano is a dangerous item to move so it is a wiser decision to get professional help rather than moving it on your own.
You surely would not want to entrust your precious piano to any mover. Great Nation Moving is one of the best piano movers in Virginia, Maryland and Washington, DC area. With years of experience moving every possible kind of pianos – from large upright pianos and concert grands to smaller spinet and baby grand pianos. We know pianos and how exquisite and delicate they could be.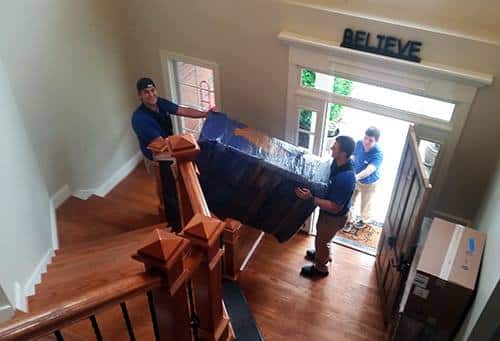 This is one of the reasons we plan our route carefully – from start to finish. Our piano moving crew is always prepared, uniformed and wearing special work gloves.
You can trust us because:
We offer full range of piano moving services such as assembly and disassembly; moving a piano from one place to another, regardless of its size; piano servicing and tuning, disposal, etc.
We are experienced in the art of piano moving. Our dedicated staff has developed some special key skills and advanced know-how that normal household and furniture movers do not have.
We will pack and secure your piano and stabilize it inside the truck so it will be perfectly safe even if you are moving from one state to another.
It is better to let the professionals do the hard work – this way you save yourself a large amount of stress, risk of serious injuries or instrument damages.