Moving is expensive – there are no two ways about it. There are, however, many proven – and easy – ways to cut down moving costs and avoid breaking the bank with your move.
Planning ahead, choosing the right moving helpers for you, lightening the load, and preparing well will all help you reduce your moving expenses and keep more of your hard-earned money in your pocket.
You just need to be very careful when making moving-related decisions, so you can avoid costly moving mistakes and pick the most cost-effective solution in every situation. You also need to take advantage of every opportunity to save money on your move.
So, how to cut moving costs? Here are some frugal tips and tricks to help you keep your moving expenses to the bare minimum: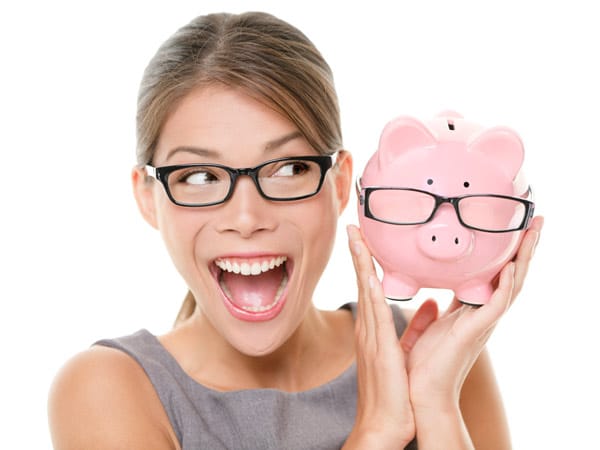 Schedule your move wisely
As hard to believe as it may be, smart scheduling is one of the best ways to save money when moving house.
If you have the liberty to choose when to move and schedule your relocation for a time when the demand for moving services is lower, you may be able to reduce your moving costs with up to 25% – simply because moving companies are willing to lower their prices during slow times in order to attract more customers and secure more jobs.
Moving company rates are higher when the demand for moving services is higher – during peak moving season (May to September), at the beginnings and ends of months, on weekends, and on national holidays. If you can schedule your move for a less busy period, you will be able to avoid the higher rates and get a better deal.
So, if possible, set your moving date on a weekday in the middle of a month during the off-peak season (from September until May) – the moving rates will be lower and there will be a much greater choice of reputable movers.
To ensure a good deal – and your peace of mind – book your move as early as possible (some moving companies may even give you a discount for early booking).
Hire affordable movers
Needless to say, cheaper movers mean a cheaper move.
So, when wondering how to cut down moving costs, your best bet is to find good, affordable movers that offer quality services at a reasonable price:
Fill in a moving quote to get contacted by several professional moving companies and see what they have to offer;
Check the movers' reputation and credentials – visit their websites, verify their USDOT numbers, check their ratings with the BBB, read moving reviews left by previous customers, etc.;
Get on-site binding estimates from three or four reputable, trustworthy movers that seem to best suit your moving needs and your available budget;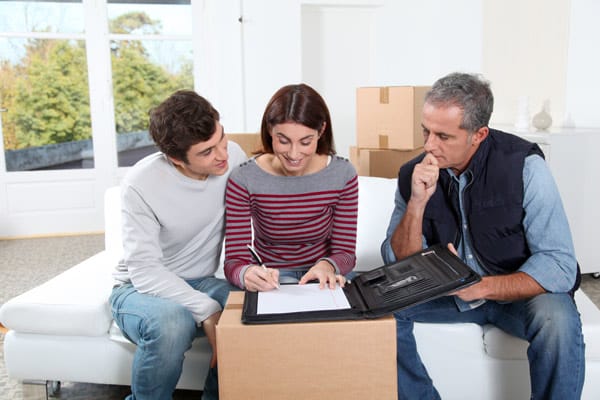 Compare the offers in terms of prices, services, and conditions. Be aware of low ball estimates (offers that are significantly lower than the others) – they're red flags of moving fraud;
Choose the right movers for you and try to negotiate a better price with them – ask for discounts, special deals, coupons, etc. If you have been offered a lower price by another company, let your chosen movers know and try to get them to match – or even beat – the competitor's offer.
Pare down your possessions
Moving costs are based either on the weight of the shipment (for long-distance moves) or the time it takes the movers to complete the job (for local moves).
In either case, the fewer items you have for moving, the smaller your moving costs are going to be (your shipment will weigh less and loading and unloading will take less time).
So, to lower your moving expenses – and free your life of clutter – you're advised to relocate only the things you really need and like.
Go through your possessions and assess each and every item – how practical it is, how valuable it is (in terms of both monetary value and sentimental value), whether it is still in good condition, whether you will be able to use it in your new surroundings, whether it will fit in the available space, how much you like it, how difficult it will be to relocate, etc.
Decide which of your belongings are worth moving to your new home and get rid of everything else before the move:
Throw away damaged items and items that are too worn out to be used ever again;
Give away to family and friends any of your unwanted items that they like;
Donate to charity useful items in good condition;
Organize a moving sale to get some money from your unneeded items (consider selling more expensive items online).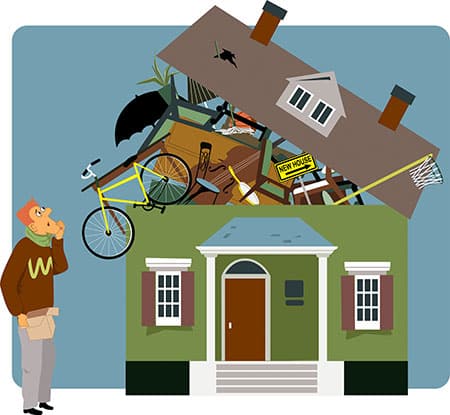 Save on packing supplies
Moving costs are not limited to movers' rates only – you will have plenty of other relocation-related expenses as well (travel expenses, insurance costs, etc.). Unless you have hired full-service movers to take care of all aspects of your move, you will have additional packing expenses too – and even though the price of a moving box or a roll of bubble wrap is quite low, those expenses will add up quickly, considering how much packing supplies you're going to need to pack up your entire home.
So, to lower your overall moving costs, you need to find a way to save on packing materials. Fortunately, that is very easy:
Get moving boxes for free from local businesses or people who have recently moved. Make sure the used boxes are clean and sturdy;
Use alternative packing supplies – things that you already have at home, so you don't need to pay for professional packing materials (use suitcases, bags, baskets, crates, and buckets as packing containers; use towels, sheets, blankets, and old clothes as wrapping and cushioning materials; etc.)
Keep in mind though that old boxes and improvised packing materials won't provide as good protection to your items as quality, brand-new packing supplies.
Pack your belongings yourself
Using professional packing services will make things much easier (it will save you a lot of time and effort) and much safer (the pros will provide your items with the best protection possible), but will add hundreds of dollars to your moving costs.
You can easily save that money by packing your belongings yourself – with the help of family and friends. Just make sure you know how to properly pack different kinds of items and do your best to ensure the safety of your belongings.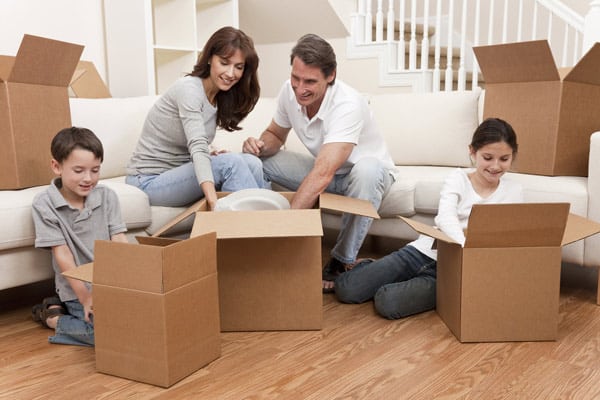 That being said, it is advisable to leave some difficult-to-pack items to the pros, despite the extra cost. Specialty items (pianos, hot tubs, antique furniture, etc.), extremely fragile items, highly sensitive items, very heavy items, and other delicate and valuable items need special packing care in order to survive the move intact and unscathed – you'd better not risk it and have them professionally packed.
Prepare well
The better prepared you are when the movers arrive, the fewer extra services will be required and the faster and smoother your move will go – and it will result in lower moving costs.
So, be sure to:
Have everything packed and ready for moving by the time the movers arrive – so the pros can get down to work right away (and you don't need to pay for wasted time);
Reserve a parking space for the moving truck as close to the entrance of your home as possible – so the movers can load the truck faster and you're not charged a long-carry fee;
Reserve an elevator (if applicable) – so the movers don't need to carry your items up or down the stairs (and charge you a flight charge) or wait for the elevator (and charge you an elevator fee).
Consolidate your shipment (when moving long distance)
If you're not moving so many items that they fill an entire truck, you can save a lot of money on your cross country move by sharing moving truck space with other customers.
Keep in mind though that you will have to wait longer for your belongings to be delivered – the moving truck will stop several times to pick and deliver other people's shipments and, therefore, the trip will take longer.
So, if you decide to take advantage of that option, make sure you take all your essentials with you, so you can survive for a week or so in your new home without the rest of your belongings.
Consider a DIY-move (when moving locally)
If you're moving short distance and have reliable friends to help you with the heavy lifting, you can perform a self-move to save the money for hiring professional moving services.
You will most probably need to rent a moving truck and pay for gas, parking fee, insurance, etc., but it will still be cheaper than hiring professional movers. Yet, the risk to your items – and your and your friends' personal safety – will be very big, so it may not really be worth it.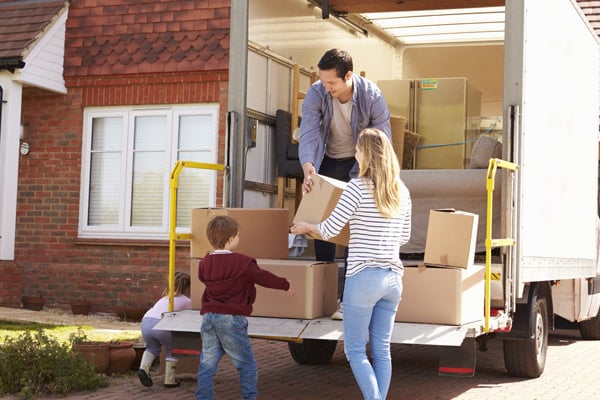 Knowing how to keep moving costs low will allow you to have an affordable relocation and eliminate the financial stress of moving house. Just make sure you plan and prepare well, so you have a smooth and successful moving experience.