Packing jewelry for a move can be very tricky for several valid reasons.
First of all, some jewelry pieces can be super expensive which should make you even more worried about their safety during the relocation. What's more, some of the ones you're moving will have strong sentimental value – they may not be necessarily expensive but rather valuable simply because they happen to be gifts from dear friends.
Secondly, most necklaces, bracelets, earrings, and rings are too delicate and will need expert packing in order to survive the house move unscathed. If you're not careful enough when packing your jewelry for moving, then some of them may get broken or damaged during transit.
And thirdly, some tiny jewelry pieces such as stud earrings, for example, are relatively easy to lose during the home-moving process.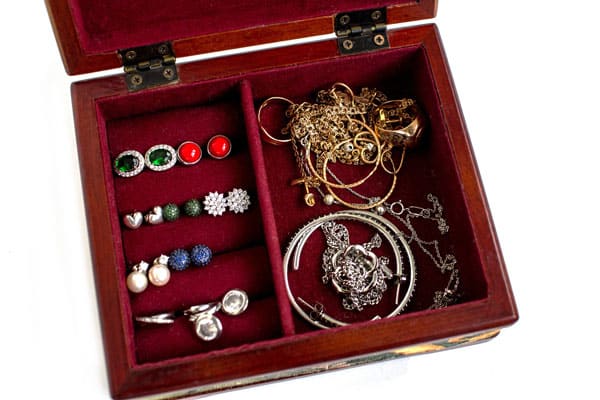 So, what's the best way to pack jewelry for moving?
Don't make the rookie mistake of throwing your jewelry pieces into a box and calling the action "packing". Instead, follow these 7 jewelry packing steps that will ensure your precious items remain perfectly protected.
Sort out your jewelry pieces
The very first step when packing jewelry for moving is to sort out your pieces prior to packing them safely. Why should you do it?
The idea of this step is not to save any storage space since most jewelry items are small enough. Rather, you should sort your jewelry because you're going to save valuable packing time by eliminating the ones you won't ever wear again.
Arrange all your jewelry pieces onto a flat surface such as a table or a bed.
Sort out the items by type (necklaces, bracelets, earrings, rings, etc.) because you'll be using different packing techniques for each type of jewelry.
Go through each piece of jewelry you own and make a decision right there on the spot whether you'll take it with you or discard it.
Bear in mind that you are recommended to leave behind the jewelry pieces that are too worn out, broken beyond repair, too cheap to bother, or ones that are already out of fashion and you don't see yourself wearing them in the future.
Prepare the jewelry packing supplies
The truth is that you're going to need the right packing supplies in order to be able to pack your jewelry for moving. Some of the packing materials can strike you as unusual but they are proven to do the job of protecting your ornaments from getting damaged during the house move.
Packing paper. Prepare white, soft, print-free packing paper.
Bubble wrap. Bubble wrap offers unrivaled protection for fragile items.
Plastic wrap. Plastic wrap is excellent for keeping your jewelry safe.
Small plastic bags. Make sure those can be sealed well.
Cardboard cutouts. The cardboard should be perfectly clean before you use it.
Drinking straws. Drinking straws are ideal for keeping your necklaces and pendants untangled.
Rolls of toilet paper. Good for keeping necklaces and bracelets protected during the relocation.
An egg carton. An alternative packing material that should keep your rings safe and sound.
Sunglasses case and pill organizer. Ideal for keeping small jewelry pieces such as rings and earrings.
Packing tape. One roll will be more than enough to pack your jewelry for a move.
What to Pack First When Moving to a New Home
Pack your jewelry in a jewelry box
If you have a jewelry box at home, then the process of packing up your jewelry items should be easier than ever. After all, jewelry boxes are made to hold a person's jewelry pieces and to keep them safe, even during transport.
Follow these steps to pack your jewelry in a jewelry box: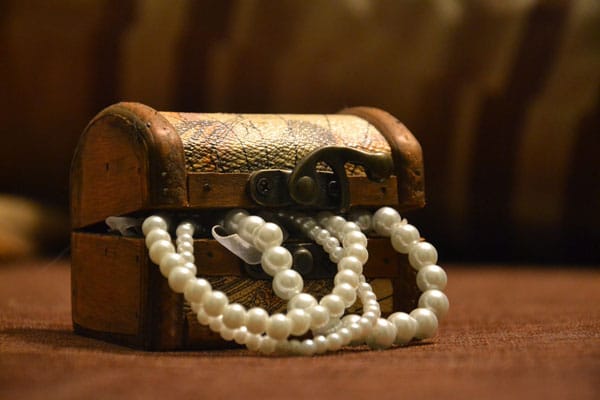 Arrange all the jewelry pieces into their respective compartments in the jewelry box.
Wrap the smallest decorative items in wrapping paper first as extra protection.
Fill in any empty spaces inside the box with pieces of clean bubble wrap. The idea here is to make sure the valuable objects cannot move around the box when the latter is being transported.
Close the jewelry box safely and wrap it up in two sheets of bubble wrap.
Remember that you're the one who's responsible for the transportation of your own jewelry box. Never hand it over to your movers.
8 Common Packing Mistakes to Avoid When Moving
Pack your necklaces in a safe way
If you don't own a jewelry box, then your long necklaces will be in danger during the move. Why? Their long chains can tangle into each other and break, so your effort should be to protect their metal chains.
These steps will show you how to pack necklaces so that they don't get tangled during the move:
Cut a drinking straw to the length of a necklace with a thin and delicate chain. Then slip one end of the chain through the straw and clasp it shut at the other end.
Slip one end of a thick necklace chain through a clean roll of toilet paper, then clasp it shut at the other end.
Secure each necklace or pendant by placing plastic wrap over it.
Wrap soft packing paper over each plastic-wrapped necklace to keep it safer during transport.
Use a piece of bubble wrap as the final layer of protection, especially so if your necklaces happen to be expensive.
Secure the bundle with some packing tape.
Transfer the protected necklaces into a small box – in most cases, a shoe box will work out great.
Pack your earrings safely
Earrings often prove to be the trickiest pieces of jewelry to protect during a move due to their extreme fragility. Here we'll take a look at a couple of excellent ways to pack earrings for moving: the cardboard cutout method and the sunglasses case/pill organizer method.
Pack earrings with cardboard cutouts
This method for packing earrings for a move is best suited for long earrings with hooks. However, it can also be used for stud earrings.
Cut out a cardboard piece with the approximate size of a business card.
Use a safety pin to poke a couple of holes in the cardboard cutout. Make the tiny holes a few inches apart.
Insert a hook of a pair of long earrings in each hole.
Wrap the cardboard cutout in plastic wrap to fix the earrings in place.
Pack the bundle in soft packing paper for added protection.
Add a sheet of bubble wrap on top of it when you're packing expensive and valuable earrings.
Use tape to secure the bundle and transfer it to the small box where you'll keep the rest of your jewelry.
Repeat the above packing steps for all pairs of long earrings you own.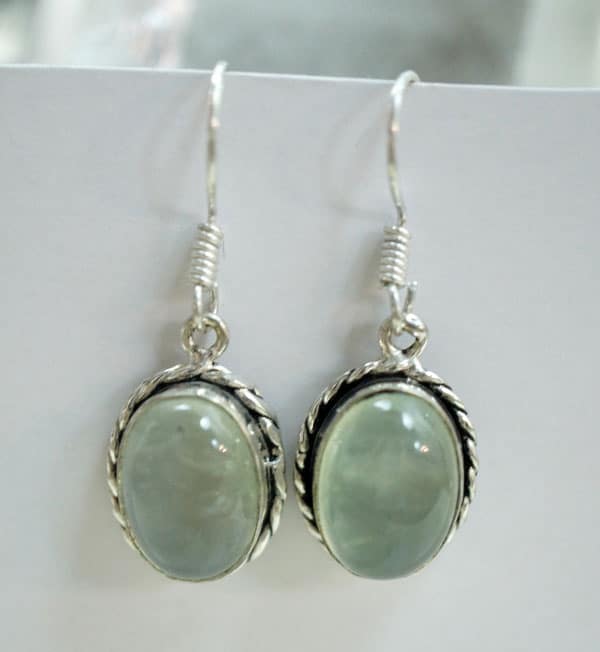 Pack earrings in a glasses case or a pill organizer
This packing method is ideal for small stud earrings that can easily get lost during the relocation process due to their small size.
Wrap each small earring of a pair into soft wrapping paper, then wrap the two matching earrings into a larger sheet of packing paper to keep them together. Use tiny bits of tape to keep the bundles from unwrapping.
Place each protected pair of earrings either into an individual slot of a pill organizer or arrange them inside a hard (sun)glasses case.
Wrap the pill case or glasses case in stretch wrap for extra protection, then add one final layer of wrapping paper. Secure the paper with tape.
Transfer the ready bundles into a small cardboard box which you'll use to transport all your jewelry.
Pack your rings securely
Finally, it's time to pack your rings for moving. Keep in mind that rings with gemstones are especially fragile and can easily get damaged during a chaotic move.
Here's the best way to pack rings when moving:
Get an egg carton that will serve great for the purpose of protecting your rings.
Wrap each ring in soft wrapping paper. Use tape to secure the paper sheet.
Add pieces of bubble wrap over the rings that have a gemstone or gemstones on them.
Place each protected ring into a separate cup of the egg carton.
Add small pieces of bubble wrap or wrapping paper around each ring to immobilize it as it sits inside its compartment.
Wrap the entire egg carton in stretch wrap when you're done filling the individual cups with rings. The plastic film will fix all the rings in place and won't let them shift around during transport.
Transfer the secured egg carton into the box where you've already packed the rest of your jewelry pieces.
The task of packing jewelry for moving is not as straightforward as you would like it to be. If you feel stuck during one of its stages, don't hesitate to ask for advice from the experienced professional packers at Great Nation Moving. Call us right now at (800) 403-7552 or get a free moving estimate.