It's not surprising that the process of moving house is thought by many to be one of the most stressful events in a person's life. As you will see for yourself, there are perfectly good reasons why moving from one home to another causes so much anxiety, worry, and even fear.
Understanding why moving is so stressful is important but it's much more essential to do something about the stress you're likely to feel during the preparation period and on Moving day as well.
Luckily, there are proven ways to deal with moving stress before it reaches any unhealthy limits. As long as you respond quickly and adequately to the various situations that are known to be the major stressors during a house move, then you should be able to keep the anxiety level under control.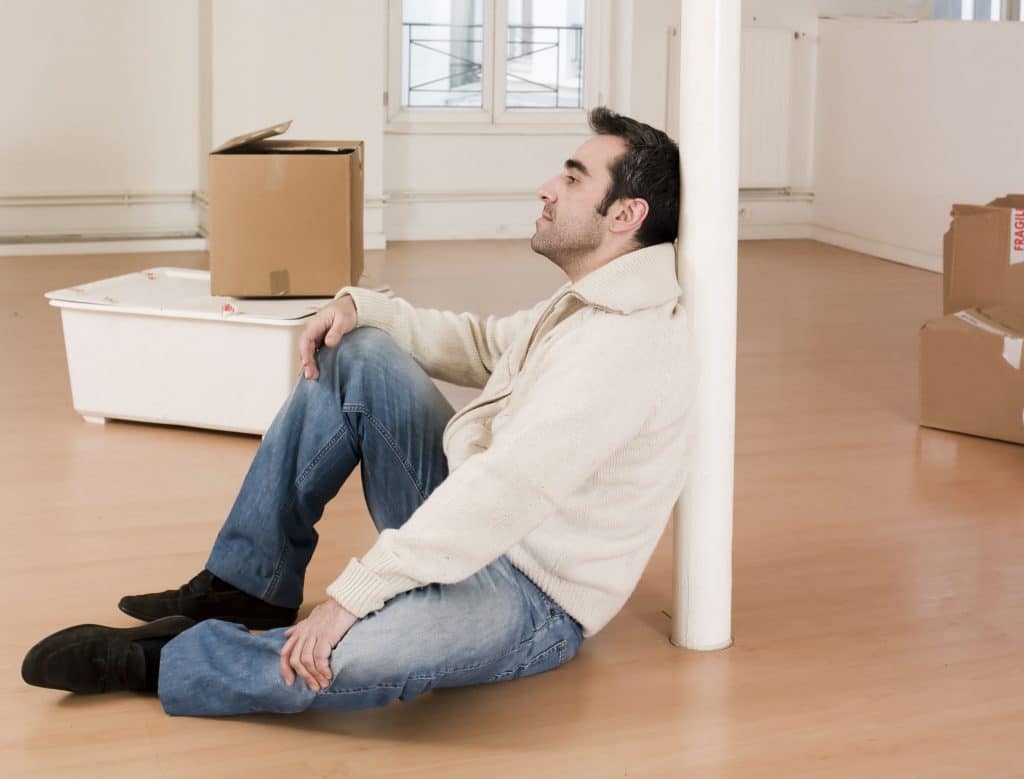 Find below the best ways to reduce stress when moving. But first, let's take a look at what makes moving so stressful.
Why is moving so stressful?
It's critical that you understand why moving is so stressful from the very start so that you learn how to handle the pressure in the best possible way.
Moving is expensive. Moving is definitely not cheap. The national average cost of a local move is roughly $1,500, ranging from $800 to $2,200. The national average cost of a cross-country move is about $4,000, ranging from $2,200 to $5,700, or more. Luckily, there are a number of things you can do to lower the moving cost.
Moving is time-consuming. You may have one month or maybe a couple of weeks to prepare to move out. You might have one week or just a few days until moving day. The thing is that the clock starts ticking away the moment the move is confirmed and you have a fast-approaching deadline to worry about.
Moving can be somewhat dangerous. Another reason why moving is stressful is that the day of the move can present a number of dangers for anyone involved. This is especially true when large and heavy furniture pieces are being moved around on Moving day.
Moving can be disruptive. The move is likely to take you away from your friends and the familiar environment. The thought of having to take a big step out of your comfort zone can be a huge stressor.
Moving brings an uncertain future. It's the fear of the unknown – you have no idea what your life will be like after the move so it's only normal that you're stressed about it.
Top 7 ways to reduce the stress of moving
There's no doubt that the entire process of moving from one home to another can be extremely stressful not only for the abovementioned reasons but also for various personal reasons.
Don't get stressed too much, OK?
Here are the best 7 ways to reduce stress when moving so that you can complete the move as stress-free as possible.
Give yourself more time through impeccable planning
One of the tricks to reduce moving stress is to make sure you've got enough time until the move-out day. The universal truth is that the less time you have, the more stressed out you will be simply because you'll be worried that you may not be ready until moving day.
So, what can you do to gain more time?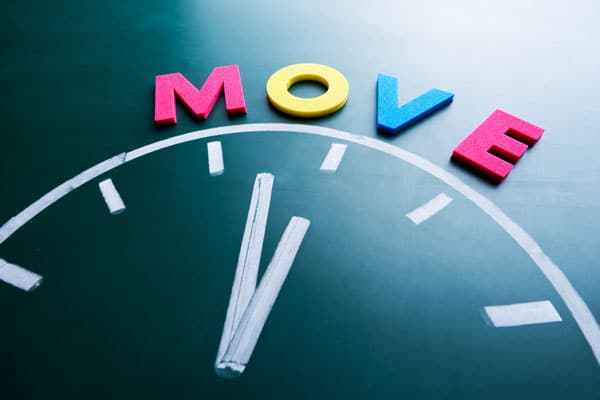 Start early. Begin working on your tasks as soon as you can. Keep in mind that any unnecessary delays will only increase the worries of not being ready in time.
Use a moving checklist. Organize your time in the most efficient way using a good moving checklist. This way, you'll know you're not wasting any precious time so your anxiety level should stay within normal limits.
Know the cost of your move in advance
Once you decide you're going to use professional moving services (especially when you're moving across the country), not knowing how much your move will cost can really stress you out more than necessary.
You're very likely to start worrying whether you'll have enough saved money to pay the moving company simply because you have no idea about what the moving costs will be like. When you're moving on a budget, this can be a genuine concern.
Also, if you happen to be moving out for the first time, then you can't even compare the moving costs with the ones from your previous relocation experience.So, what should you do? It's easy: ask a top-rated moving company to visit your home for an accurate cost estimate.
Benefits of Hiring Professional Movers
Trust a reputable moving company
The best way to take the stress out of our move is to entrust your prized possessions to a top-rated local or long-distance moving company that will offer all the services that you need.
A full-service moving company will come to your home and pack all your possessions in the safest way possible using high-quality packing materials. So, you won't have to worry about the tough task of packing up your entire home for moving. The pros can also unpack your belongings after the move too, if you wish.
Depending on your specific set of circumstances, you may need to put your things in temporary storage. Luckily, your full-service mover should be able to help you out in such a case too.Great Nation Moving offers high-quality moving services at affordable rates.
Use proven techniques to save money
Without a doubt, money will be a great stressor when moving to a new home. You will want to pay as little money as possible for the entire house move and any additional expenses will only add more pressure on you and your limited budget.
The good news is that you can bring down the moving cost by employing a few smart cost-saving tactics: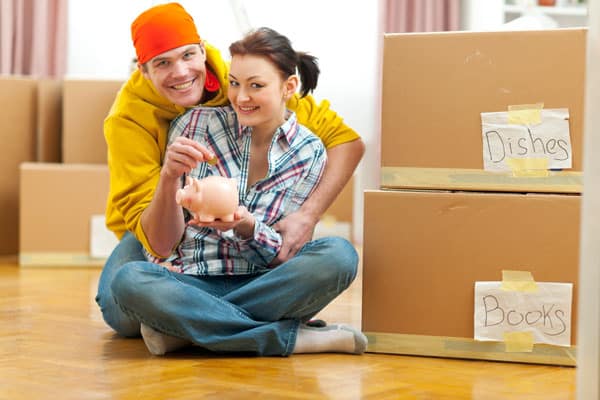 Declutter. Purge your home of any unnecessary items prior to packing. Don't bother packing and moving items you won't intend to use in the future.
Pack by yourself. If you have enough time and you have friends who are willing to help you pack, consider packing on your own to cut the moving costs.
Get free cardboard boxes. You can save a few hundred dollars by using free moving during the packing process.
Tackle packing like a professional
The job of packing for a move can cause a great amount of stress because it's the most laborious and time-consumer task of them all. Basically, it starts on the day the move has become just a matter of time and ends the day before moving day.
If you can afford to hire professional packers, then you have little to worry about and your stress levels should be well within healthy limits. However, if you're the one handling packing, then here are a few tips to make the job much easier and less stressful:
Start packing as soon as you can;
Gather the necessary packing supplies in advance to prevent delays;
Begin packing from the rooms that you think are the toughest ones to pack – usually, those are the storage areas in your home;
Ask friends to help you pack if you seem to fall behind on your schedule.
How to Pack for a Move Quickly
Ask friends to help you out
Moving house is not meant to be a one-person affair. Instead, it's often a team effort – you and your family, or you and your best friends working together toward achieving the same goal.
One of the best ways to reduce stress when moving is to ask your best pals to give you a hand when packing up those cardboard boxes or when lifting and carrying heavy items such as furniture pieces or household appliances.
It's never easy to ask your friends for a favor but sometimes you just don't have a choice but to try. Get in touch with your buddies early enough in order to increase your chances of getting more YES-es from them.
How to Get Friends to Help You Move
Guarantee the safety of your loved ones
The stress can reach its peak on moving day when accidents are never out of the question – after all, it's the most unpredictable day during the entire relocation period things often get too chaotic and even too unsafe at times.
You must make all in your power to guarantee your own safety and the safety of your family members (including pets, of course).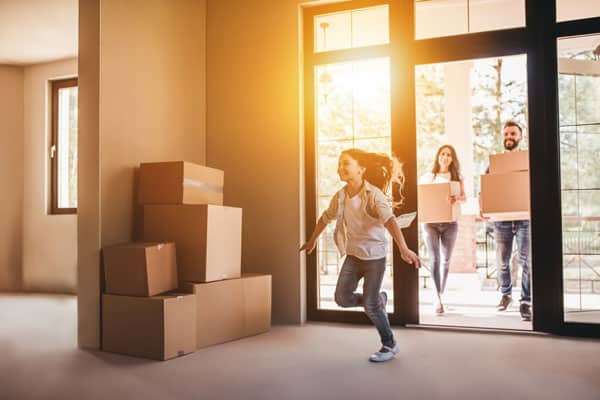 Secure help. Hire experienced movers to help you with the toughest aspects of your move or ask friends to come and give you a hand. Either way, don't try to be a hero and do everything on your own.
Use moving equipment. If you've made up your mind to move without hiring professional movers, then use the right type of moving equipment, especially a moving dolly, to avoid accidents.
Keep kids and pets safe. Keep young children and pets safe, preferably in a room that's located away from the action on the day of the move.