While you're preparing for a house move, one important task for you is to figure out what you should do with your furniture – will you take those bulky pieces with you or will you simply leave them behind?
And if you do decide to move your furniture to the new home, will you haul all the furniture units you currently own, or will you transport only a handful of them?
The bad news is that there are many variables that will affect your final decision, so you should really take your time in order to come up with the best choice for you, your family, and your budget.
If you happen to be moving across the country, then the calculations are likely to show that the cost to transport your furniture pieces will be higher than to buy brand-new furniture after the move is over.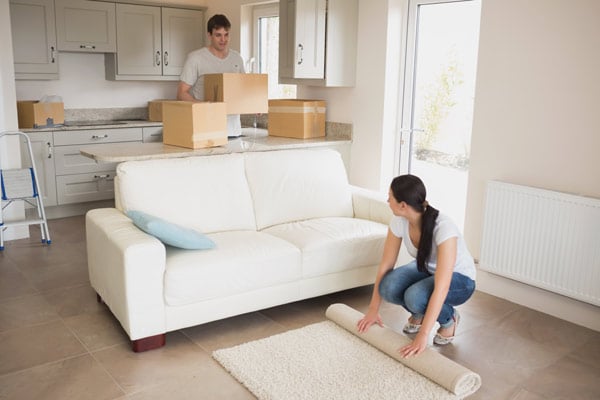 So, the real question is, Should you move your furniture or buy new after moving? Is it really worth packing and moving your furniture at all?
Read on to learn what you should keep in mind while deciding whether to move your furniture or purchase new after the move is complete.
Why moving your furniture is a good choice
Sometimes it can be a tough call to make up your mind whether or not you should move your furniture with you to the new place. To help you make the right choice in your case, here are the main advantages of moving furniture to a new home:
You should be able to start using your old furniture pieces as soon as they get delivered by the furniture moving company. In case those units need to be put back together, you can have them at your disposal immediately after your movers reassemble them.
You won't have to lose any time looking for new furniture pieces in the destination city or town simply because you'll already have the ones you've used before the move.
You won't have to spend any money on brand-new furniture, especially when your current furniture units are still fine and you don't need to change them soon.
You will have the furniture pieces you're perfectly familiar with and that fact alone will create a familiar and comfortable atmosphere in the new place. This is especially important in the very beginning when the new apartment or house will feel strange and unwelcoming to some extent.
You will keep the furniture pieces which you know are well-made and will last you many more years to come. If you do own high-quality furniture made from solid wood, then you should think twice before parting with it.
Why moving your furniture is a bad choice
Of course, moving furniture over great distances has a number of disadvantages as well. If it didn't, people would always take their furniture with them when moving across the country, and that's definitely not the case.
Here are the major disadvantages of moving furniture to a new place:
Disassembling, packing, loading, and moving furniture from one home to another will take time, sometimes much more time than you're willing to spare. At the destination, the furniture will have to be unloaded and taken inside the new place.
Moving furniture will cost you money – not only for the actual transportation of the big and heavy pieces but also for purchasing the necessary protective materials and paying somebody to disassemble the units if you don't know how to do it safely.
Your old furniture pieces may not fit the new apartment or house, or they may not match well the interior of the new living place.
There's always a certain degree of risk of any of the furniture items getting damaged during the various stages of a house move.
You can always consider hiring reputable furniture movers to protect well and transport your furniture pieces safely to the new address. Of course, you'll have to pay the pros for the service.
You can consider the option of selling some of your furniture at a garage sale or online. The money you earn from any sales will go into purchasing new furniture pieces such as a bed, a dresser, a couch, a dining room table with chairs, and so on after the move is over.
What to Do With Furniture When Moving
Is it better to move your furniture or buy new?
When you're getting ready to move out, you will have to determine what the best option for you is when it comes to your furniture. In reality, all you have to do is figure out whether or not your furniture is worth the trouble (understand time + money) of moving it to the new home. And how do you do it?
Assess each furniture piece using the following checklist of furniture evaluation criteria. Once you're done, you should have a pretty good idea if a furniture item is worth moving with you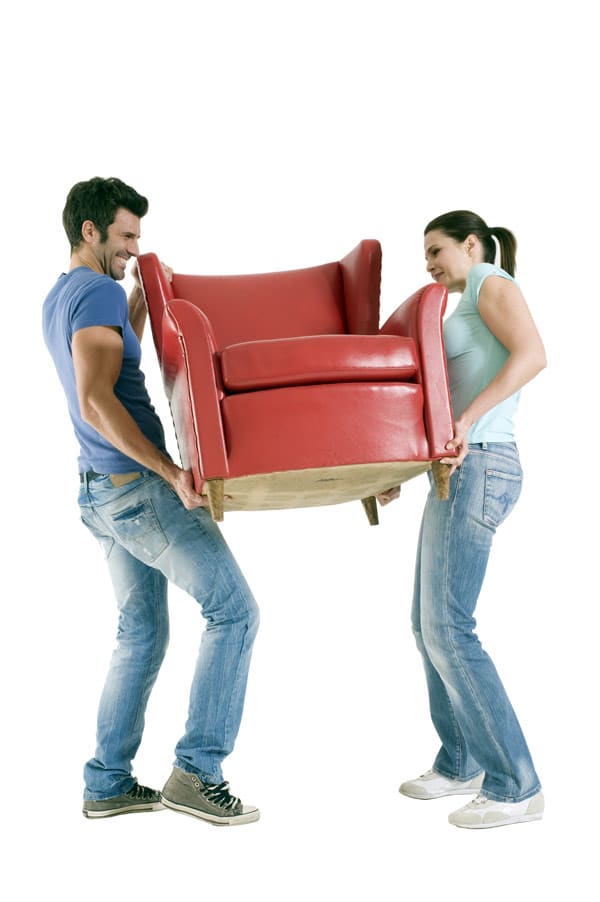 Monetary value
Start the furniture evaluation process by figuring out the monetary value of the pieces you're thinking about moving to the new place.
How much did you pay for the furniture item?
Is the furniture item, by any chance, a family heirloom passed down from generation to generation?
Does the piece remind you of a special person? Do you associate it with an important event or a happy memory?
Practical value
Furniture items are meant to be practical and useful, they are supposed to serve us well and make our lives easier and more comfortable in general. So, the practical value of your furniture will be an important factor when you are wondering whether you should move your furniture or buy new after the move.
Is the furniture piece practical and functional?
How often do you use it in everyday life?
Aesthetic value
The aesthetic factor is also important when you're trying to determine whether a furniture piece will be worth moving to the new home.
How beautiful is the furniture item?
Is it stylish? Is it elegant and charming?
Will it fit nicely in the overall décor of the new home?
Size
The dimensions of your furniture will affect your final decision of whether or not to move those pieces in the end. Why?
Is the unit just too big, for example, a king-size bed? If yes, then it'll be too time-consuming and expensive to disassemble it first and then move it to whenever you want it to go.
Will all of your furniture pieces fit the new place? It's important to know the answer to this question in advance, either by obtaining a floor plan of the new home or by measuring up in person the living space there.
Condition
Last but not least, the current condition of the units will be the deciding factor when deciding whether to move your furniture or buy new once you find yourself in the new place.
Is the furniture piece in good overall condition?
Is the item just too old or too worn out due to the many years of heavy use?
Does the item have any broken parts or damaged elements that will need to be repaired after the move?
So, is it cheaper to move furniture or buy new after the move? After all, the financial side of the matter will most likely be the deciding factor for you.
If a furniture piece costs more to transport than what it's worth, then you're not likely to bother taking it with you… unless it has strong sentimental value for you – for instance, antique furniture. This is especially true for long-distance moves where your items will spend many days on the road until they get delivered to the new address.
Keep in mind that the final decision about whether to move your furniture or buy new should make sense in your unique relocation circumstances.
Get a free quote from Great Nation Moving to learn how much it'll cost you to move your furniture pieces to your new home.