One of the reasons why moving is so stressful is that there are hundreds of things to do even before the day of the move comes along.
The truth is that it's relatively easy to forget to do something important when you have so many things to think about – your mind will be too preoccupied with various stuff and essential tasks can easily slip under your radar as a result.
While there are non-essential tasks that won't usually affect the course of the move itself, there are also a number of things you must not forget to do when moving simply because they are critical for the overall success of the relocation.
Guarantee yourself smooth sailing from the start by knowing which essential tasks you should not forget to complete before you move out. The thing is that missing an important step can sometimes lead to a serious setback – something you would definitely not want to happen on your move.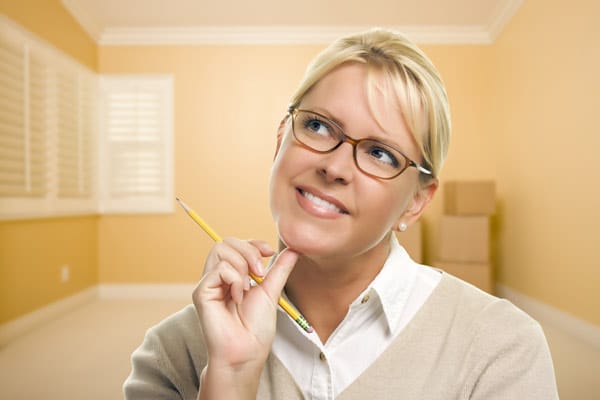 Here are the top 10 things you must remember to do when moving:
Use a moving checklist
As you'll soon find out, proper time management during a house move is critically important – it'll be the difference between being 100% ready for moving day and still having tons of things to do on your move-out day.
Remember to create a moving checklist as soon as the move becomes only a matter of time. Simply sit down and write all the things you know you have to do before it's time to move out. Don't worry about their specific order – just put them down on paper or enter them on your preferred electronic device.
When ready, prioritize your to-do list for moving so that you can handle the most important tasks first of all. A good moving calendar will help you save an insane amount of valuable time by eliminating any guesswork about what you should do next.
Find a good mover
What's the very first task in your newly-created moving checklist? Find a top-rated moving company, of course.
If you find yourself unsure whether you should hire professional moving services or try to organize a Do-It-Yourself move, here are the common relocation scenarios when hiring movers makes the most sense:
you're moving across the country (long distance);
you don't have enough moving experience;
you have too little time to prepare to move out on your own;
you have specialty items that require specialized packing and moving services.
One of the things people forget to do when moving is to secure the services of a professional moving company as early as possible. During the height of the moving season, booking a moving service early will guarantee a reputable and experienced mover and that's exactly what you want and need.
Benefits of Hiring Professional Movers
Declutter your home
One rookie mistake when moving is to pack and move all items found in the home without sorting them out first. Why is it a mistake?
The moving cost will depend on a number of factors, including the overall weight of the shipment. In other words, the more things there are to move, the costlier the move will be in most cases.
So, one of the things you should not forget to do when moving is to declutter your home prior to starting the packing task. Simply go through your stuff and set aside any items that have either become useless with time or that you don't like anymore for one reason or another.
Remember: pack and move only the things you love and intend to use in the foreseeable future in order to save money on your move.
How to Declutter Your Home Before Moving: When Less Is More
Get free moving boxes
Moving house can be an expensive business, especially when the destination city or town is located several states away. Therefore, one of your priorities when you're moving – either locally or long distance – is to keep both packing and moving expenses to a minimum.
One of the most common things people forget when moving house is that they don't need to purchase all the required packing supplies brand new. In reality, getting free packing materials, mainly used cardboard boxes, can cut moving costs by a few hundred dollars.
Remember that as long as the second-hand moving boxes you find are 1) strong, 2) dry, and 3) clean (infestation-free), they can serve you well when packing and transporting your valuable belongings.
Where to find free moving boxes? Follow the link below to find out.
Where to Find Free Moving Boxes
Pack essentials boxes
Packing a few essentials boxes is a typical example of things people forget to do when moving. But what's an essential box and why do you need it?
It's exactly what it sounds like – a box full of essentials that you will need until you get reunited with your regular household items. Also known as Open-First boxes, such survival kits will help you survive until your stuff gets delivered to the new address by the moving company you're working with.
It's important that you remember to pack an essentials box for each family member, including for your pet animal. Toiletries, medications, a change of clothes, important documents, one set of hand tools, and other essential items that you are likely to need during the relocation.
How to Pack an Essentials Box for Moving
Label your boxes
One thing you might forget to do after you've packed up a box is to label it properly. You shouldn't underestimate the importance of labeling moving boxes during the packing process. Why?
The reason is simple enough: cardboard boxes are quite similar and it's almost impossible to tell them apart from the outside. So, when you have all those containers delivered to the new place, how would you know what's inside each one? Your movers wouldn't know either so they would just pile them up in the biggest room instead of taking each one where it's supposed to go.
Remember to label your boxes the right way: use a permanent marker to write down the content and destination room on each container. If a box contains fragile items, write FRAGILE and HANDLE WITH CARE in big red letters.
Transfer the home utilities
Moving house can be a rather stressful period of constantly handling more than one task at once. And you may think you have it all under control until you reach the new place and find out that there's neither electricity nor running water there. What's going on?
Another thing you should not forget to do when moving to a new home is to transfer or change the home utilities to the new address. What this usually means is that you'll need to arrange the disconnection of the house utilities you're currently using. Once you do it, you'll need to contact the utility providers in the destination town or city and arrange the connection of the services you wish to use – electricity, water, Internet, phone, cable TV, waste disposal, and so on.
How to Change Utilities When Moving
Change your address
What you have to understand is that it's fairly easy to forget to do something during the busy pre-move period. And sometimes you won't realize that you've failed to tackle an important task until you notice that there's a problem – for example, you're not receiving your mail anymore.
One of the things that people forget to do the most is to change their postal address with the United States Postal Service (USPS). Regardless of the distance of the move, your address is about to change so you've got to initiate a change of address procedure with the USPS in order to continue to get your mail as before.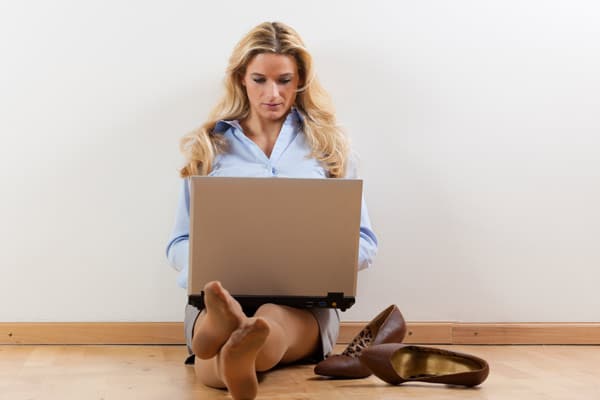 For the sake of convenience, you're given 4 options to change your address before you move away: you can do it 1) online, 2) in person, 3) over the phone, and 4) by mail.
How to Change Your Address When You Move
Gather important documents
What you must not forget to do when moving out is to gather important documents that you'll need after the move is complete.
First of all, when you're moving with school-age children, you have to arrange the transfer of the school records from their current school to the new one located in the destination city or town. If no direct school-to-school transfer is possible, then you'll have to collect those documents in person.
Also, you're going to need to gather all medical records from the family physician – yours and the ones for each family member. Those medical documents will help you sign up with a new healthcare provider after the move.
Keep all important documents in a folder and never make the mistake of handing that folder over to your movers.
Stay safe throughout the move
Even when you have a list of things not to forget when moving – your moving checklist, remember? – you can easily fail to make safety your top priority, especially on your move-out day.
Remember to never turn your back on safety when moving house. The truth is that one wrong step at the wrong time can lead to some sort of property damage or worse – a bad personal injury to a person involved in the move.
Be proactive and take all necessary precautionary measures to keep moving day accidents away from your doorstep. Dress appropriately for the Big day, keep all exit pathways clear, use the right moving equipment, and get friends to help you move large and heavy household items such as furniture pieces and appliances.If you're still worried about your safety and the safety of your loved ones, get a free quote from Great Nation Moving so that experienced moving professionals can take care of all aspects of your local or long-distance move.