As a rule of thumb, any move that falls within a radius of 50 miles is considered a local move. Local moves will usually take you from one side of a city to the other, from a suburb into the city, or between two towns in one or adjacent counties.
The good news for you is that generally speaking, local moves are easier to plan than long-distance ones and can usually be completed in a single day. Also, because of the shorter distance, local moves are cheaper than cross-country ones thanks to the lower fuel costs incurred when moving locally.
And yet, you just have to be well prepared for the upcoming local move in order to avoid any serious problems along the way.
Pay attention to these 10 tips for moving locally to make your short-distance easier, safer, and cheaper.
Find a top-rated local moving company
Because of the shorter distance of a local move, you also have the option to rent a moving truck and transport your belongings by yourself without having to hire a professional moving company. And that's perfectly OK as long as you have previous house moving experience, have enough time to prepare adequately for the move, have reliable friends to help you out, and you are not moving any specialty items that require professional care.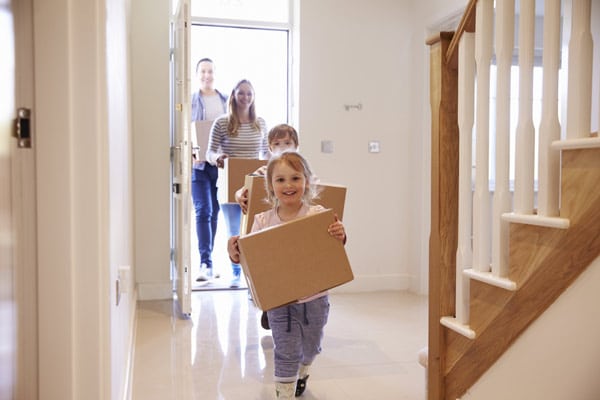 A reputable local mover is a great choice when you're moving out for the very first time, time is against you, or you know you won't be able to gather any friends to give you a helping hand. When moving locally, you need to remember that local movers will usually charge by the hour, plus a travel fee to help them cover the fuel costs for the drive from their location to your home.
Get a free cost estimate from Great Nation Moving – your preferred Maryland, Virginia, and DC local movers.
Benefits of Hiring Professional Movers
Declutter your home
Possibly the best way to move locally is to move with as few items as possible.
Now, when using the services of one of the best local movers in your area, you won't be charged by the total weight of your shipment. Nevertheless, moving with fewer things will speed up the packing and loading process, which in turn will reduce the total time needed to complete the short-distance move.
So, make sure you're only taking with you the things you absolutely love and will continue to use in the future. Do yourself a favor and declutter your home by first creating a complete inventory of your possessions and then reducing their number to the absolute minimum.
As a rule, you should get rid of any items that you haven't used in over a year.
How to Declutter Your Home Before Moving
Decide what to do with your furniture
One thing you should decide early on when getting ready to move locally is whether or not you should move your furniture pieces.
The thing you should keep in mind is that when moving long distance, moving big and heavy furniture hundreds or even thousands of miles across the entire country is very rarely worth it due to the exceedingly high transportation costs.
But here's the great part when moving locally – since the distance will be short, you can choose to move all or some of the furniture units you own. After all, why should you pay for new furniture pieces when you already have some in your possession?
This is especially true if you own antique furniture – you just have to take it with you when moving locally. Thus said, IKEA furniture or IKEA-like furniture is seldom worth moving at all.
What to Do With Furniture When Moving
Feel free to move your favorite plants
Interstate movers are not allowed to transport pets, plants, or any perishable foods due to safety reasons.
If you plan to drive across the country with your car as part of the relocation process, then you're also not recommended to take any plants with you simply because they are unlikely to survive the long trip.
However, you can easily move your favorite plants in your car when you're moving locally simply because the drive won't take so much time, meaning that your leafy pals should be just fine at the end of the journey. What's more, since you can even do multiple trips with your personal vehicle to the new place, you should be able to move all the potted plants that you want.
Get the right packing supplies
When moving locally, another important question you should answer for yourself is whether you will pack up your things on your own or whether you will pay professional packers to do it for you.
The right answer will depend on your specific move-related circumstances but if you happen to have enough time, then there's no reason why you shouldn't pack all or at least some of your things by yourself. And if that's your decision, then you're going to need the proper packing materials for the job.
First of all, you're going to need plenty of moving boxes – 60 is the average number of cardboard boxes for packing up a house.
And secondly, you're going to secure enough packing paper and bubble wrap to protect the items that happen to be also too fragile to survive the move without proper protection.
Where to Find Free Moving Boxes
Start packing ASAP
If you have too little time to sort and pack your belongings on your own or you're moving a number of specialty items such as antique furniture or a grandfather clock or even a piano, then you'd be better off relying on professional packers to avoid damaging your valuables possessions. 
But if you're confident that you can manage the tough packing task without any professional assistance, then the very first thing you need to do is to begin to sort and box your things without delay.
Where to start packing when moving locally? Start sorting up and packing up all the items found in storage areas (basement, garage, attic, spare rooms) and continue packing up toward the rooms that are generally easier to pack. Thus said, leave the bedroom and bathroom for last since you'll need to use those premises until the last possible moment.
What to Pack First When Moving to a New Home
Ask your friends to help you out
One of the best tips for moving locally is to ask your best friends to give you a hand with packing and maybe even lifting heavy furniture and boxes in case of a DIY move.
It's never easy to ask your friends to help you move and you should be ready to return that big favor when the right time comes. And yet, moving locally gives you an excellent to organize a self-move thanks to the much shorter distance compared to an interstate move.
Make sure you reach out to your good friends early enough so that you don't disrupt too much their own plans. The easiest way to ask your buddies for moving help is to use your preferred social network platform – a Facebook post asking for assistance should do the trick.
How to Get Friends to Help You Move
Transfer your children's school records
When you're moving just across town with school-age children, then you should be able to arrange for your kids to continue to go to the same school. However, keeping the same school won't be an option when you're moving to another city or town within the same state.
First of all, you're going to have to find a new school for your children at the destination place. Schedule school tours at the available educational institutions so that you can get a better feel of the atmosphere there. Make sure your kids are there with you for valuable feedback too.
And secondly, arrange the transfer of your kids' academic records between the two schools. In most cases, the transfer procedure should be handled by the soon-to-be-old school – if not, go there in person and request those school records yourself.
Transfer your utilities
Don't forget that you'll also need to transfer your home utilities – water, electricity, cable TV, gas, landline phone, etc. Since you're only moving locally, you should be able to keep your current utility companies for the services you need.
Get in touch with your utility providers and arrange the disconnection of the utilities you're using right now, preferably one day after you're scheduled to move out of the current place. Then, arrange the reconnection of these utilities at the destination place shortly before you are expected to arrive there.
Moving locally gives you the perfect opportunity to re-evaluate your current home utilities and stop the ones you don't really need in order to save money in the long run.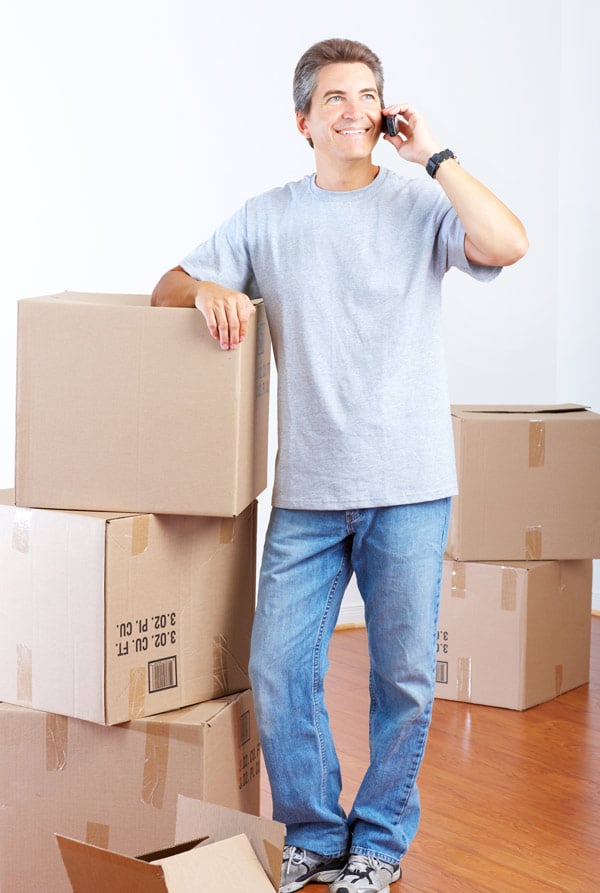 Change your address
Even when you're moving only a short distance away, your postal address will change so you should find some time in your busy moving schedule to change your address with the USPS. After all, you'd like to keep receiving your mail, right?
Luckily, you've got 4 options available to change your address when moving locally:
online by visiting the official USPS website;
in person by visiting the nearest post office;
over the phone by calling 1-800-ASK-USPS and following the pre-recorded instructions, and
by mail by a completed Change of Address form to POSTMASTER, United States Postal Service.
The thing is that you can also change your address after the move but then the chance of getting an important piece of mail lost in the process is greater. So, remember to take care of this crucial task before your local move takes place.