Packing for a move will most likely be the most dreaded task on your moving checklist. Why? The reason is more than clear: the job of packing starts as soon as you learn that you have to move away and in the best case scenario, ends a bit before Moving day itself.
What this means is that you'll be preoccupied with packing – sorting, wrapping up, and boxing all your items – throughout the preparation stage of the move. And when you tend to do a single task for days on end, you'll most probably get physically exhausted and lose your packing motivation at the same time.
Bear in mind that you're going to have to organize very well the packing process from start to finish. Basically, you'll need to know what to pack first and what to pack last in order to increase your chances of success.
You already know what you should pack first, so now it's time to learn what you should pack last – that is, how you should end the packing job. However, before you get familiar with the last things you should pack when moving to another home, let's find out which rooms you should leave for last in order to increase the overall packing efficiency.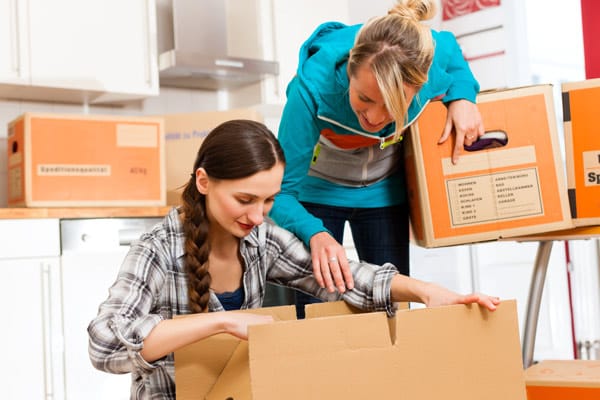 So, what to pack last when moving? Read on to find out.
Which rooms you should pack last when moving
You have to have a packing plan (packing timeline) before you begin packing – following the right packing order will help you use your time more efficiently, which in turn will enable you to save valuable time during the preparation stage.
What you should know is that there's a clear logic as to which rooms to pack first and which rooms to pack last in your home when getting ready to move out. In fact, the packing logic is governed by two underlying principles:
Frequency of use. Logic dictates that the last rooms you pack should be the ones you use the most often – that is, (almost) every single day. The reason for this is that you'll need to have those premises fully functional all the way until it's time to leave the house or apartment. A good example of a room you should pack last of all is the bathroom – you wouldn't want to make it unusable by packing up all bathroom items, at not least not until Moving day itself. The same logic applies to the bedroom as well – you'll want to keep sleeping in your comfortable bed until the last possible moment, so don't rush to pack up your bedding or disassemble your bed for transport.
Packing difficulty. Another major principle you should use when packing your things by yourself is to start the packing process from the rooms that are the hardest ones to sort out and pack up. The reasoning behind this is that while you'll have energy and motivation in the very beginning, your stamina and enthusiasm to keep packing will diminish in the course of the packing job, so you'll want to be left with premises that are fairly straightforward to pack for the upcoming move.
What to Do Before Your Movers Arrive
So, which rooms should you pack last of all when you're preparing to move out?
BATHROOM
Your bathroom should be the very last room you pack when moving house. It's easy to guess why – you'll need most of the bathroom items every single day so you'll want to continue to use them until the last possible moment.
However, you should still consider pre-packing the bathroom items that you don't think you'll need in the days leading up to Moving day. Things such as extra towels and linens, extra toiletries (shampoo, shower gel, soap, conditioners, toothbrushes, toothpaste, etc.), make-up and cosmetic products you use less frequently, and even prescription medication you won't need in the next few days.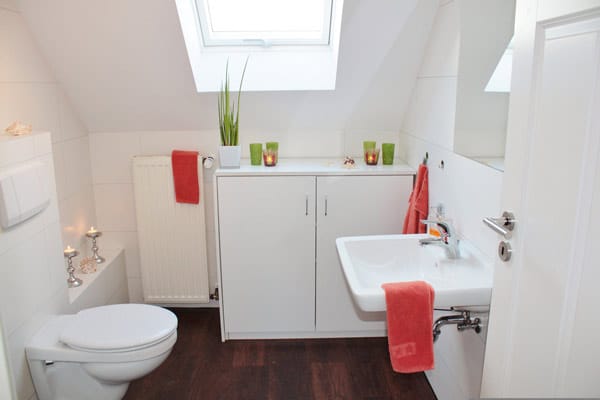 BEDROOM
Of course, you'll want to sleep in your own bed until you wake up on the morning of the move-out day. And this is exactly why you'll want to postpone packing some of the bedding until last. Don't pack up the clothes you plan to wear on Moving day – the most comfortable garments you have and the most reliable pair of shoes you own.
However, you should still pre-pack all the clothes you won't really wear until the day of the move, plus all types of extra bedding you won't be using until you find yourself in the new home – pillows, bed sheets, blankets, comforters, and so on.
If you plan to take some of the bedroom furniture with you, then it's a good idea to disassemble those units before your move-out date… unless you're using the services of top-rated furniture movers who will come on Moving day and disassemble the bedroom furniture pieces for you.
How to Pack Clothes for Moving
LIVING ROOM
he living room should be one of the last rooms you pack simply because there will be plenty of stuff there that you'll want to use as much and as often as possible. The thing is that when you pack the living room later (much later!), you'll feel more comfortable in your own home for a longer period of time.
Have you made up your mind to move some of the living room furniture to the new home? If yes, then you can disassemble and pre-pack some of the pieces days before the actual move-out date. Feel free to pre-pack any books you have in the living room too since you won't have much time to sit down and enjoy a good book during the super-busy preparation stage.
If you enjoy watching TV, you can choose to pack it the night before Moving day so that you can relax with your favorite TV shows in the evenings after a hard day's work of packing.
What to Do With Furniture When Moving
Which things you should pack last when moving
Now that you know what rooms to pack last when moving house, you will have a pretty good idea of what things to pack last when moving as well. (Hint: All the things found in those rooms.)
The answer is pretty simple: just don't pack any items that you will need in the last few days leading up to the Big day. For example, it would be a mistake to box up the very shoes you intend to wear on your move day, wouldn't it? The same is also true for all the toiletries you use on a daily basis.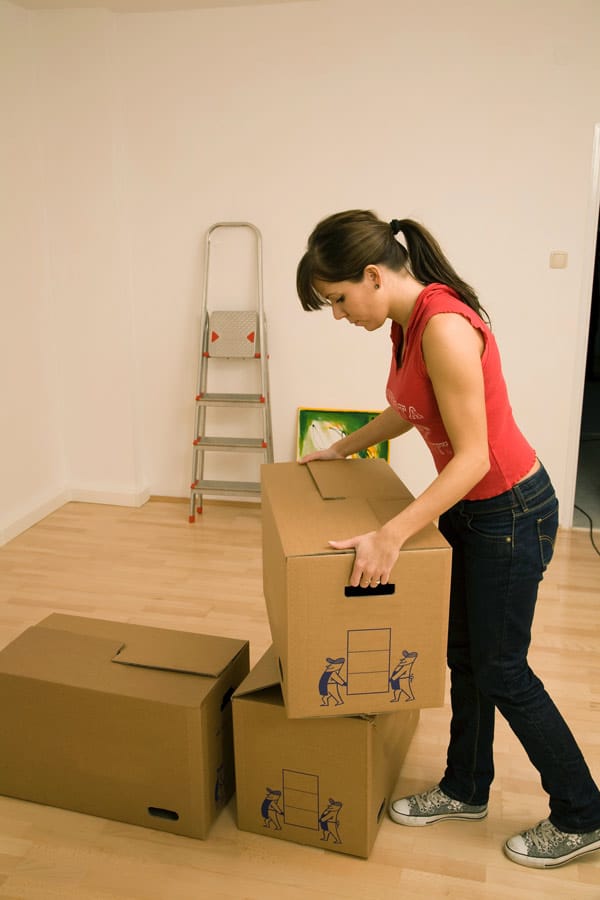 Here's a list of things you should pack last of all, whenever possible:
Bathroom essentials: toothpaste and toothbrush, shampoo, shower gel, hair conditioner, body lotion, hand soap, cosmetic products and personal care items, make-up, towels, toilet paper, and medications (usually found in the medicine cabinet).
Bedroom essentials: the clothes and shoes you'll wear on Moving day, pajamas, and bedding for the last night at the old place.
Living room essentials: important documents, smaller electronic devices, basic hand tools you might need for partial furniture disassembly, a flashlight, spare batteries, and so on.
Kitchen essentials: plastic plates, cups, and eating utensils, a pocket knife, a can opener, non-perishable food, paper towels, etc.
Children items: when moving with a young child, you'll want to prepare a special essentials box for him or her, so fill that Open-First box with all necessary baby or toddler items, toys, change of clothes, and just about any items that your son or daughter will need during the move.
Pet items. When moving with a dog, a cat, a bird, or another type of pet animal, you'll want to pack those essential pet items last so that your animal friend can feel as comfortable as possible prior to moving away.
As a rule of thumb, the last things to pack when moving should be all essential items that you are very likely to need right before you move out. Don't forget to prepare an essentials box for each family member, including any pets you may own.